6 Black-owned summer programs tweens and teens will love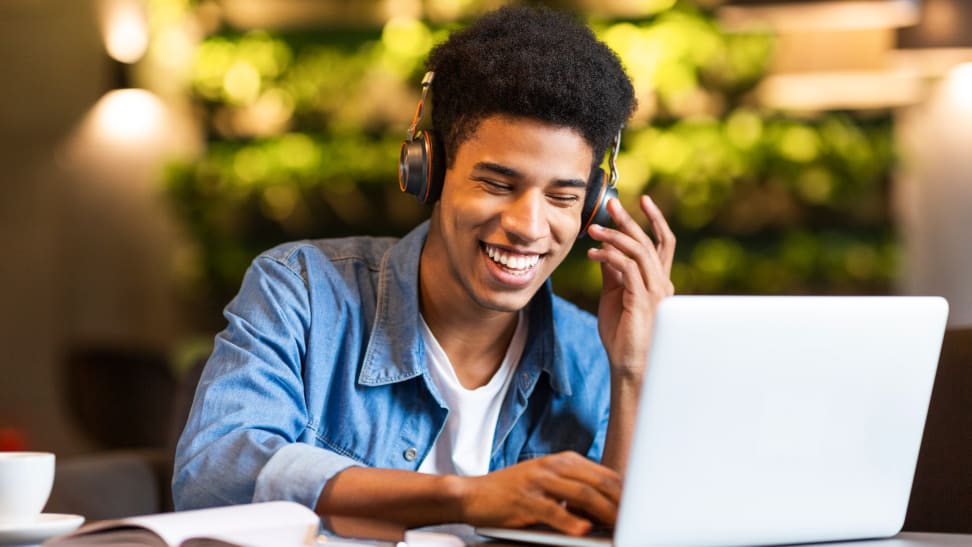 — Recommendations are independently chosen by Reviewed's editors. Purchases you make through our links may earn us a commission.
While tweens and teenagers do not need constant supervision, they are still affected by the closure of summer camps due to COVID-19. This summer in particular, your teenagers may need your help finding positive and productive activities to occupy their time. On top of that, even if they aren't discussing it with you, they are aware of efforts to stem the tide of the COVID-19 pandemic and hearing about anti-racism protests across the country. Both the pandemic and the fight against systemic racism motivate parents to have new discussions with their children and consider how to best navigate these strange times.
As racism excludes great people, ideas, and experiences from everyday life, one concrete way to fight back is to welcome the viewpoints, efforts, and work of Black people—and not just on topics centered on race. You never know what unique enrichment program could spark a career or life-long interest that brings your child success and joy. We've found six incredible, virtual, Black-run summer enrichment options that tweens and teens will love.
1. The NEXT GEN
Grades: 6-12
Cost: $34.99 - $39.67 per month
The NEXT GEN supports girls in middle school and high school with enrichment focused on the topics of entrepreneurship, innovation, and leadership. An additional goal of the program is to help the girls have the confidence to successfully navigate these formative years. This is a year-round program where they focus on one theme each quarter. Each month, participants have a live virtual session with an expert discussing aspects of that quarter's theme, and there is an online portal where the participants can access additional resources and tools. Another benefit of the program is a quarterly curated box with items to enhance learning and build self-confidence. Participants are also matched with a mentor.
2. The Adroit Journal Mentorship
Grades: 9-12 (including graduating seniors)
Cost: $295
This mentorship program pairs experienced writers with aspiring writers who are in high school. This year they're focused on poetry, fiction and non-fiction. The program is not a set curriculum or course; instead, the mentees have the opportunity to workshop their work with peers and mentors throughout the program, with a focus on learning about both the writing and editing process. While the program is full for this year, parents of aspiring writers should keep this program in mind for future years. Also, students are currently allowed to submit their work for publication.
Sign-up for The Adroit Journal Mentorship
3. Gen Do It
Grades: Rising college students, college students
Cost: Free
This non-profit organization matches talented, energetic, and passionate students with paid and unpaid internships where they get to work on existing issues and real-world problems. Internships are formative experiences and the opportunity to hone problem-solving skills while working on real-word problems will not just boost students' resumes, but also their confidence and hirability in the future.
4. Bolden Fields Arts Academy
Grades: 6-12
Cost: $100-$125
Bolden Fields Arts Academy is running three types of virtual courses this summer: Filmmaking 101, Photography 101, and a Weekly Literature Discussion group. The Filmmaking and Photography courses are six weeks long and follow a set curriculum where students learn and practice the basics. The weekly discussion group provides a moderated platform where students are exposed to and explore great literature.
Sign-up for Bolden Fields Arts Academy
5. OverAchiever S.T.E.A.M. Academy
Grades: K-12
Cost: $50 per week tuition, plus varying materials fees
This summer, OverAchiever is offering five different virtual, one-week camps. They each run about 1.5 hours per day and are focused on different age groups. The goal of the company is to provide enrichment activities in science, technology, engineering, art, and mathematics (STEAM), and the goal is to help students compete with 21st century skills. This summer they are offering:
Super Slime Camp for grades K-8; learn how to make many different types of slime
Lego camp for grades K-8; learn how to use Legos to create inventions, games, stories and art
Camp Dream in STEAM for grades K-8; explore STEAM skills while completing hands-on challenges and experiments like extracting the DNA from fruit
Mathemagic for grades 4-8; learn about magic and math while improving focus and ability to solve complex math problems in your head
Brain Boot Camp for grades 6-12; learn study, organization, time management and test taking skills that boost self-confidence.
In addition to these themed week options, the company also offers one-one-one summer tutoring.
Sign-up for OverAchiever S.T.E.A.M. Academy
6. Girls Write Now
Grades: 9-12, graduating seniors doing a gap year, college students
Cost: Free
Girls Write Now is a NY-based mentorship program for girls and non-binary youth that helps them hone their creative and professional writing and communication skills. Due to COVID-19, they have shifted their offerings to a virtual format. Virtual programming this summer is open to all—even if your student is not part of the mentoring program. This organization provides an empowering writing experience for young, diverse, and disadvantaged writers through community and mentorship. Available programming includes writing workshops that cover op-eds, the personal statement, and more. Of note, 100% of the program's mentee alumnae have been accepted to college in the 20+ years that program has been running.
The product experts at Reviewed have all your shopping needs covered. Follow Reviewed on Facebook, Twitter, and Instagram for the latest deals, product reviews, and more.
Prices were accurate at the time this article was published but may change over time.