Bake These 8 Recipes With Your Family This Weekend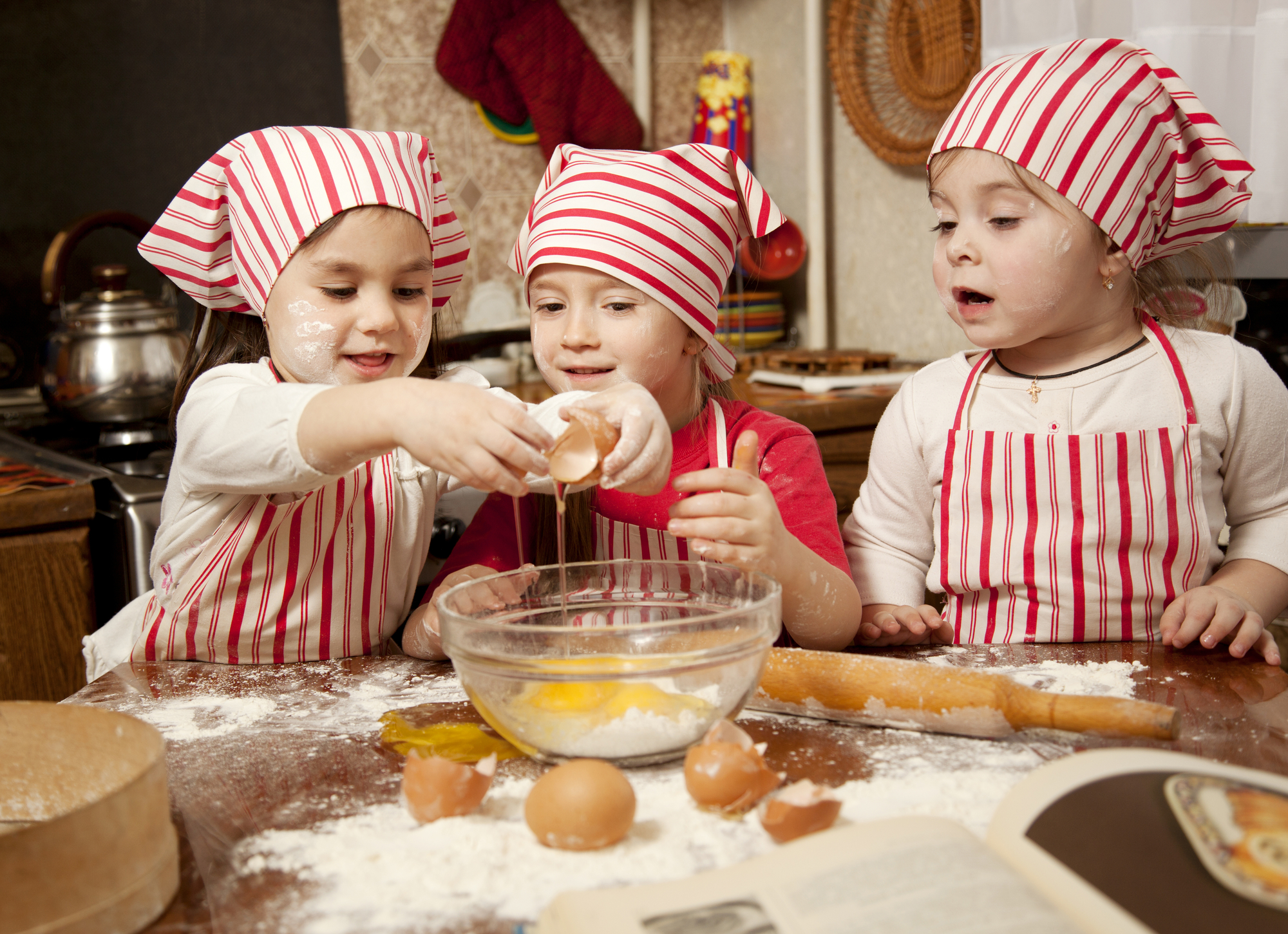 If you have kids at home, you know that it's not always easy to entertain them over the weekend. After you read a book, play a game and watch a movie, what's left? Fortunately, there's a solution. When you and your family head into the kitchen to bake, you can make memories, learn skills and, best of all, eat a delicious treat!
Here are some recipes to try out this weekend.
To this day, little kids have a serious obsession with the characters from the "Minions" movies. If your children can relate, it's time to make this fast and easy dessert. You'll need Oreos, or your preferred cookie, plus white chocolate chips and yellow food dye. This recipe requires a bit of an artistic eye, so prepare for a mess with a dedicated decoration station.
After the cookies set, chow down with a glass of milk.
If your family isn't super adventurous, not much tastes better than a simple vanilla cupcake. Additionally, most recipes allow for some customization, which helps if someone has an allergy. After you bake these delightful treats, ask your kids to design their own cupcakes with different add-ons. You can try icings, sprinkles and more. Feel free to choose fun cupcake liners, too.
As a quick lesson, encourage your children to help you measure out each ingredient. This way, they can relate math to a more enjoyable activity.
If you love Asian food, you should appreciate these delicious peanut bars. You probably use peanut sauce on your chicken or rice, but it makes a perfect base for a sweet treat. The only take about 25 minutes to bake, so you won't need to wait around for too long. Though you can shape these like logs, you could have your family try various shapes instead. At the end of the day, they'll still taste terrific.
Like biscotti, these bars would pair well with a hot cup of coffee.
Here's an idea that's a little healthier than most desserts. They're perfect for breakfast or as a snack, so you may catch yourself with one in hand throughout the day. At only 10 ingredients, this recipe isn't a massive task, either. Reviewers suggest additions like lemon zest and ground cinnamon, so feel free to jazz up these muffins with whatever you please. If you toss the blueberries with flour, they won't sink to the bottom, either.
You can organize a fun brunch to enjoy your muffins, too!
Typically, you can find these delectable desserts at fancy restaurants. Why not make them at home? They're incredibly simple but super tasty. Each person has their own serving, so you don't need to worry about portion sizes. You can serve them with vanilla ice cream and fresh red raspberries for a yummy flavor combination. They're not much of an experiment, but they look cool as the center oozes out after the first bite.
Everyone will feel a little fancy when they can eat out of a personal ramekin.
Everyone loves Pop-Tarts, even if they're slightly unhealthy. Luckily, with only seven ingredients, you'll never have to repurchase them. This recipe calls for any kind of jam, so can try strawberry, cherry, apricot and more. In any case, you'll be able to create a delicious, icing-topped pastry. You can warm these up for breakfast or serve them at an afternoon tea.
You can customize this homemade version, as well. If your kids can't eat gluten, for instance, choose your favorite pie crust instead. Don't be afraid to use this recipe as inspiration for other types. A cinnamon-based filling would taste awesome.
This one's a bit of a tongue twister, but that doesn't mean it's not tasty. If you need a quick birthday party treat or the weather calls for a cold dessert, this cheesecake works perfectly. It tastes exactly like a birthday cake, so your kids won't bat an eye. There aren't any whacky ingredients, which means that they can help out in the kitchen, too.
Simply top with sprinkles and serve after the pie sets. Then, dig in!
You don't need a campfire to enjoy s'mores at home! These nachos put a spin on a classic, and they're super easy to bake. Like the recipe says, make sure to use mini marshmallows so that they melt properly. If it's warm outside, feel free to eat this dessert in your backyard under the stars. You can pretend like you're camping right at home. The clean up isn't so bad, either!
You can also add caramel drizzle and whipped cream if you want to take things up a notch.
Try a Kid-Friendly Dessert for Lots of Fun
There's no better way to bond with your family than with a yummy dessert. Try any of these recipes for a simple weekend activity.
The post Bake These 8 Recipes With Your Family This Weekend appeared first on Nature Moms.