Gifts For Architects In 2021
I am back once again with my annual list of the best gifts for architects.
UPDATED: September 21, 2021.
We architects are a picky bunch so it can be a challenge to buy for us. 
As with every gift buying experience, it helps to know as much about the receiver as possible, architects being no exception.
Is the person you are buying for an architecture student? If so, they may prefer something to help them further their current design education such as reading material or a course.
Whether they are a student or a professional if they actively are creating drawings by hand they may like a new drafting pencil. If they are always working on 3D computer models they may find something like a 3D mouse helpful in their daily tasks.
Do they work in an open or closed office? If so something cool for their desk like a classic architect lamp. While not unique to architects, if they find their office distracting, some noise-canceling headphones can go a long way.
Do they attend a lot of meetings or have a long commute? Something like a messenger bag to stay organized and a sketchbook for note-taking could be helpful.
If they like building things there are a range of options from iconic scale models to LEGO architecture sets.
For the architect that has everything, something unique like a 3D printer could provide some renewed design inspiration.
So whether you are buying for an architecture student, an aspiring or veteran architect this list should help you out. 
So here are my top picks for Gifts For Architects In 2021.
Enjoy!
---
XP-Pen Artist 12 Pro Drawing Tablet
A drawing tablet connects to a PC or Mac and allows you to use a stylus to create freehand digital drawings.
XP-PEN Artist12 Pro 11.6 Inch Drawing Monitor Pen Display Full-Laminated Graphics Drawing Tablet with Tilt Function Battery-Free Stylus and 8 Shortcut Keys(8192 Levels Pen Pressure and 72% NTSC)
XP-PEN
Buy on Amazon
---
LEGO Architecture Studio
The ultimate LEGO set for architects.
This isn't a toy, it is a design tool used by many of the top architecture firms in the world such as BIG and SOM. Includes an inspirational 272-page guidebook written by several leading architects.
See also: The 25 Coolest Lego Architecture Sets
LEGO Architecture Studio 21050 Building Blocks Set
LEGO
Buy on Amazon
---
Bose QuietComfort Noise Cancelling Earbuds
I take these with me everywhere I go. They are great for going on hikes, walking around town, or using in the office. They offer a secure in-ear fit that is the best I have found. In addition, they offer noise cancellation which helps to minimize distracting sounds both indoors and outdoors.
Bose QuietComfort Noise Cancelling Earbuds - True Wireless Earphones, Triple Black, the World's Most Effective Noise Cancelling Earbuds
BOSE
Buy on Amazon
---
Frank Lloyd Wright Paper Models
Kirigami paper artist Marc Hagan-Guirey created this book of instructions and template pages to cut and fold 14 of FLW's most iconic buildings.
Frank Lloyd Wright Paper Models: 14 Kirigami Buildings to Cut and Fold
Laurence King Publishing
Buy on Amazon
---
Funny Architect T-Shirts
Great gifts for any architect, architecture student or aspiring architect.
I'M AN ARCHITECT: Sorry, I think your house is ugly.
Buy on Amazon
---
Leica DISTO D2 Advanced Laser Measure
A must-have for any architect to get instant, accurate measurements. No more dragging a tape measure across the room.
See also: The 10 Best Laser Measuring Tools
Leica DISTO D2 New 330ft Laser Distance Measure with Bluetooth 4.0, Black/Red
Leica Geosystems
Buy on Amazon
---
Timbuk2 Proof Messenger
I really enjoy all of Timbuk2's products, they offer quality construction with a simple modern design aesthetic. I use their backpack for my biking and hiking trips. This messenger bag is a great option for an architect that needs to bring their EDC (Everyday Carry) essentials on their commute and to meetings.
Timbuk2 Proof Laptop Messenger Bag - Black
Timbuk2
Buy on Amazon
---
Notre Dame Cathedral 3D Metal Model Kit
This is just one example of the dozens of different architectural icons from around the world offered by Fascinations.
See also: 10 Extraordinary Metal Architecture Model Kits
Each model starts out as 4" x 8" metal sheets and you simply pop out the parts using wire cutters and follow the included directions to assemble your model. The cathedral is 3.2" x 4.6" x 2" when assembled. No glue or solder needed.
fascinations ICONX Notre Dame Cathedral 3D Metal Model Kit
By FASCINATION
Buy on Amazon
---
I am a huge fan of electric bikes. I think one of the coolest modern bike designs out there today is the VanMoof S3. It is ideal for effortless runs rides around town on the weekend or commutes to work during the week.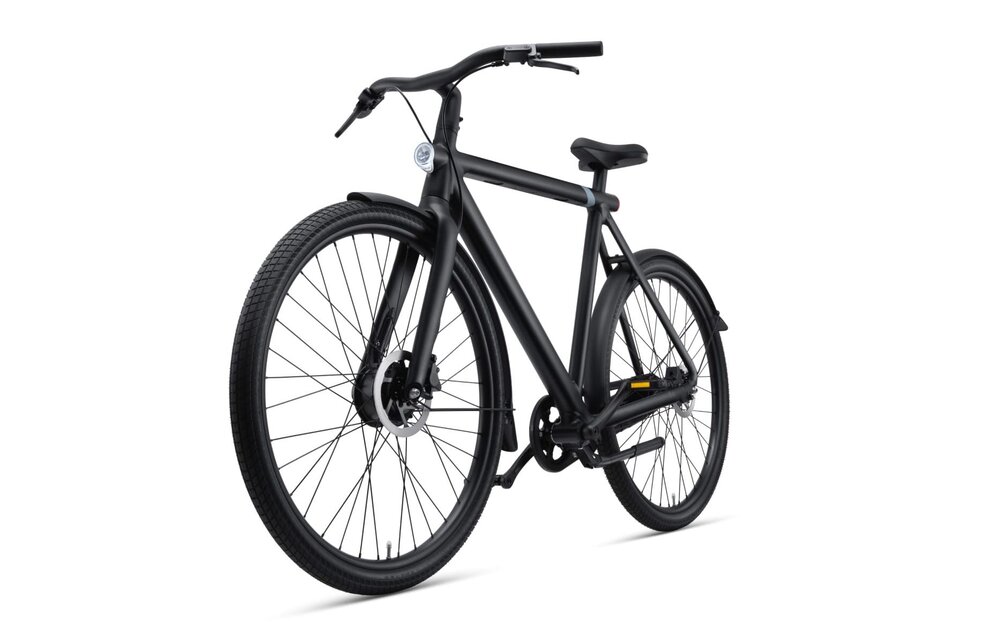 ---
Archi-mug
A fun architect gift.
Architecture Coffee Mug - Architectural Drawings of Famous Buildings - From Classic to Classical - Comes in a Fun Gift Box
The Unemployed Philosophers Guild
Buy on Amazon
---
Rotring 800 Drafting Pencil
The best drafting pencil the world has to offer, with full metal body and a retractable mechanism. 
See also: The 10 Best Drafting Pencils
Rotring 800 Mechanical Pencil 0.7Mm Black
ROTRING
Buy on Amazon
---
Zaha Hadid Table Centrepiece
The design of the "Niche" sculpture by the late architect Zaha Hadid is composed of five separate elements that can be aligned to form a single piece or arranged separately.
Alessi Niche Table Centrepiece By Zaha Hadid
Alessi
Buy on Amazon
---
Frank Lloyd Wright Door Mat
Leave no doubt to whether there is an architect in the house.  
Frank Lloyd Wright Blossom House Design Doormat
Uni-Art
Buy on Amazon
---
Pentel Arts GraphGear 1000 Premium Gift Set
A beautifully presented set of drafting pencils for drawing and sketching.  
Pentel Arts GraphGear 1000 Premium Gift Set with Refill Leads & Erasers (PG1000BXSET)
Pentel
Buy on Amazon
---
New York Skyline Chess Set
Fun NYC chess set for building lovers. A London version is also available.
Skyline The New York Chess Set
Skyline
Buy on Amazon
---
Frank Lloyd Wright Luxfer Prism 14" Wall Clock
Frank Lloyd Wright designed and patented a series of 45 prisms of clear glass tiles to refract light for the Luxfer Prism Company building in Buffalo, New York, 1896-97.
The front and rear walls of the building were made entirely of these Luxfer Prisms. This clock incorporates two of the famous prism designs, including the flower design that was the only one that was ever actually produced. 
Bulova Frank Lloyd Wright Luxfer Prism Wall Clock, 14", Bronze
Bulova
Buy on Amazon
---
The Ridge Minimalist Wallet
I actually received this wallet as a gift and have happily used it for the past two years. It has a great slim design that keeps holds all my cards and the flexible strap keeps cash in place.
The Ridge Wallet Authentic | Minimalist Metal RFID Blocking Wallet with Cash Strap | Wallet for Men | RFID Minimalist Wallet, Slim Wallet (Gunmetal)
Buy on Amazon
---
Zaha Hadid Vase
The design of the "Crevasse" Flower vase by one of the greatest architects of our time, Zaha Hadid, was obtained through a combination of rotating and inverting a single trapezoidal shape.
Alessi Crevasse Vase By Zaha Hadid in Steel
Alessi
Buy on Amazon
---
Feet & Inches Fraction Calculator
What is 2'-1-1/16" + 3-3/8" + 7-1/4"?
This calculator is a huge time saver for adding and subtracting fractional dimensions.
Calculated Industries 4065 Construction Master Pro Advanced Construction Math Feet-inch-Fraction Calculator for Contractors, Estimators, Builders, Framers, Remodelers, Renovators and Carpenters
Calculated Industries
Buy on Amazon
---
3D Mouse
As architects, essentially everything we design is now in 3D. This mouse makes it much easier and faster move around and edit the design model. 
Works with 3D applications on Windows and Mac.
3Dconnexion 3DX-700059 Spacemouse Compact 3D Mouse
3D Connexion
Buy on Amazon
---
Tomons Swing Arm Desk Lamp
This full wooden body LED lamp would be a welcome addition to any architect's desk or side table.
See also: The 25 Best Architect Lamps
Tomons Swing Arm Desk Lamp, Wood LED Table Lamp, Reading Lights for Office, College Dorm, Living Room, Bedroom, Study, Bedside Nightstand Adjustable Lamp with 4W LED Bulb
Inateck
Buy on Amazon
---
Rocketbook Reusable Smart Sketchbook
For the modern architect, this Everlast sketchbook combines the feel of pen and paper with the convenience of a digital record.
Simply save your sketches using the Rocketbook App. Can be used with any pen from the Pilot FriXion line. One is included and you can also get the pack of assorted colors erasable gel pens. 
Erases easily with a damp cloth. 
Rocketbook Everlast Smart Notebook
Rocket Innovations, Inc.
Buy on Amazon
---
YETI Rambler 
Another item I personally use, great for keeping things hot or cold for hours. Features a minimalist, durable stainless steel construction.
YETI Rambler 20 oz Stainless Steel Vacuum Insulated Tumbler w/MagSlider Lid, Black
YETI
Buy on Amazon
---
Moleskine Notebook
The Moleskine Notebook is a must-have classic for every architect and architecture student. 
Moleskine Classic Notebook, Soft Cover, Large (5" x 8.25") Plain/Blank, Black, 240 Pages
By Moleskine
Buy on Amazon
---
Flashforge Desktop 3D Printer
Have an architect on your list who has been extra good this year? They can create their own presents using this desktop 3D printer. Possibilities are limited only by their imagination. 
FlashForge 3D Printer Creator Pro, Metal Frame Structure, Acrylic Covers, Optimized Build Platform, Dual Extruder W/2 Spools, Works with ABS and PLA
ZHEJIANG FLASHFORGE 3D TECHNOLOGY CO.,LTD
Buy on Amazon
---
Arteza Aluminum Architect Scale
A serious upgrade from the standard plastic, this aluminum scale will last a lifetime. 
Arteza 12" Triangular Architect Scale Aluminum Color-Coded Grooves (Imperial)
Arteza
Buy on Amazon
---
Frank Gehry's Architecture and Design Course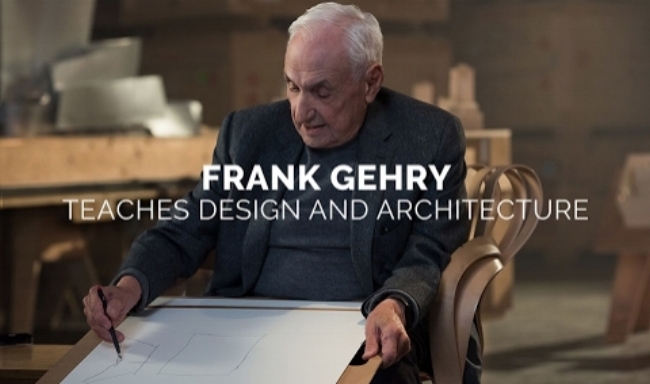 Give a unique gift. World-renowned Architect Frank Gehry teaches an architecture and design course through the online education platform MasterClass. 
Frank shares his creative process and offers critiques on student work. Gehry will also share his philosophy on design and architecture from his enormous model archive, giving a glimpse into his creative process with case studies, progressive models, and storytelling.
Since it is all online it works great as a last-minute gift!
---
Architect Drafting Patent Prints
Drafting and survey-themed wall art showing the classic tools of the trade.
Vintage Architect Patent Art Poster Prints, Set of 6 (8x10) Unframed Photos, Great Wall Art Decor Gifts Under 20 for Home, Office, Garage, Man Cave, Studio, Student, Teacher, Designer & Builder Fan
Buy on Amazon
---
Personalized Architect Pen Set
A cool, unique personalized gift.
Personalized pen sets for Architect
Personalized wooden pen sets
Buy on Amazon
---
Architectural Record Magazine Subscription
A great way for the architect in your life to keep up on the latest trends in the profession.
Architectural Record
BNP Media II, LLC
Buy on Amazon
---
Habitat For Humanity Donation
If the architect in your life would prefer a charitable gift you could make a donation on their behalf, for example, Habitat for Humanity.
---
Minecraft
A game for an aspiring architect or for those that just love to build things.
In an interview with WIRED magazine, world-renowned architect Bjarke Ingels said, "a kid in Minecraft can build a world and inhabit it through play."
Minecraft for PC/Mac [Online Game Code]
Buy on Amazon
---
Architect Reading Material
To see my complete list of recommended architecture books.
The 50 Best Architecture Books
Thanks for reading, I hope these gifts for architects will help you find the perfect present.
—BRANDON