Lee Kravetz on Sylvia Plath, 1950s Psychiatry, and Confessional Poets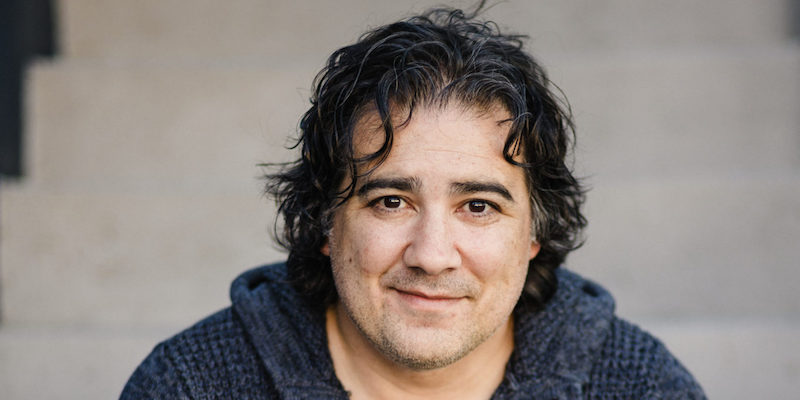 It has been nearly six decades since Sylvia Plath published her iconic first novel, The Bell Jar. She died by suicide weeks later, on February 11, 1963. Since then, the number of books, essays, articles, biographies and critical analyses of her life and work published has been legion. It's rare to find an original take. Enter first novelist Lee Kravetz, who has written a first-rate Plath-centered literary thriller. The Last Confessions of Sylvia P. stands out for its psychological sophistication (its author trained as a psychotherapist), its fresh approach to well-known characters in Plath's life (especially her therapist at McLean's, Robert Lowell and the confessional poets), its structural sophistication and its stylistic elegance. Its final drafts were written during the first pandemic year, Kravetz explains during our email exchange.
*
Jane Ciabattari: How have you fared during this time of uncertainty? Have you been writing? Working? Settled in with family? Preparing to launch this first novel?
Lee Kravetz: The pandemic wound up becoming a kind of a creative incubation period for me. I went into March 2020 finishing the third draft of the novel. By the time I finished the seventh draft, I looked up from my computer and a year of the pandemic had passed. I actually kind of worry that I missed some critical moments in my personal life during that time, along with a number of ecological and social catastrophes. Come to think of it, I'm pretty sure writing this novel was a coping mechanism, or possibly a form of reality denial.
JC: What spurred you to switch from nonfiction books (Strange Contagion, SuperSurvivors) to fiction? How have you found the writing process different? There is a thematic connection between Strange Contagion, your nonfiction book about a 2009 tragedy in Palo Alto, which lost five students to suicide in a six-month period, and a novel about Sylvia Plath, the iconic poet whose suicide has reverberated for decades.
LK: I remember telling my agent for the first time that I was writing a novel, and he joked, "Please don't tell me you're writing a novel!" I think it's because every nonfiction writer secretly wants to become a novelist. Or at least that's how I always felt.
The thing is, my nonfiction work has always been narrative-driven. I found that, when I was writing nonfiction books, I was really leaning hard into the principles of fiction storytelling, everything from grounding every beat in scene to infusing each moment with tension and subtext. And yes, thematically, there is some overlap between my fiction and nonfiction, probably because I always come at storytelling from a place of psychology. I'm deeply interested in the ways that art, science, and environment affect the way people think, feel, and behave.
I realized that this semi-autobiographical novel was so much more than just the story of a young girl hospitalized for manic depression; it was also telling a parallel story of the birth of a radical literary movement known as Confessional Poetry.
JC: And of course I have to ask, what inspired this narrative? When did you first read Sylvia Plath? How long have you been following her life and work?
LK: Before I wrote my first book, I was a licensed psychotherapist. I wound up doing some postgraduate work at a Northern California mental hospital. (Coincidentally, it was the same mental hospital where Ken Kesey worked when the experience inspired him to write One Flew Over the Cuckoo's Nest.) When you walked into the mental ward, there was a waiting room and a little kiosk with used books. I noticed one day that The Bell Jar was in it.
I'd read the novel by Sylvia Plath when I was younger. I can't exactly remember when I read it—I guess in some ways it's always just been there in my psyche. But this time, as I reread it, I realized that this semi-autobiographical novel was so much more than just the story of a young girl hospitalized for manic depression; it was also telling a parallel story of the birth of a radical literary movement known as Confessional Poetry.
Like Sylvia, the mainstays of this poetry movement—poets like Robert Lowell and Anne Sexton—were diagnosed with manic depression and subsequently hospitalized. In the late 50s and early 1960s, they all found themselves in Boston, Massachusetts, writing poetry that was raw and honest about subjects that were, at that time, totally taboo. I wanted to tell this story.
JC: Reading The Last Confessions of Sylvia P., I occasionally stopped to wonder, did someone really discover a handwritten draft of Plath's classic midcentury novel The Bell Jar in an attic? Did her psychiatrist at McLean's bring her books to read—and did she really write a poem by blanking out words in Finnegan's Wake with a soft-leaded pencil, creating the lines from the remaining letters? What was your strategy for blending fact and fiction? What research did you do? What was the most valuable? Archives? Letters? Biographies of Plath?
 LK: Well, Sylvia Plath was obviously a real person, and she really was hospitalized for manic depression, or what's now called bipolar disorder, at McLean Hospital. I could have told the story of Sylvia Plath and how she came to write The Bell Jar as nonfiction. I read every word that Sylvia wrote in her journals, her letters, her poetry, and her novel. I also read all the works of her contemporaries. There's so much information to draw from, and many biographers already have.
But I knew early on that the book was only in part about Sylvia. It was really going to be about the way Sylvia Plath influenced the people around her, and continued to do so through the eras. At that moment, I realized I was saying goodbye to nonfiction. It freed me tremendously to create the discovery of a hand-written manuscript of The Bell Jar, and to speculate on Plath's remarkable recovery from deep depression that saw her eventually become the writer that we all know and love today.
We can actually see hints of this transformation in the letters Sylvia wrote and the journal entries she kept. Sylvia did have a psychiatrist who treated her at McLean Hospital named Ruth Barnhouse, a real person who remained very close with Sylvia until the end. We do know that Dr. Barnhouse played a role in Sylvia's life, so much so that she actually appears as a character in The Bell Jar. Sylvia calls her Dr. Nolan. And some of the patients that were really hospitalized with Plath at McLean, like Ms. Drake, also appear in The Bell Jar, under the name Ms. Norris. (Drake/Norris also appears in Sylvia's poem "Mrs. Drake Proceeds to Supper."
But I knew early on that the book was only in part about Sylvia. It was really going to be about the way Sylvia Plath influenced the people around her, and continued to do so through the eras.
JC: What led you to choose the three narrative voices you did—Estee, the master curator who specializes in rare books at St. Ambrose Auction House, whose story begins in 2019; Boston Rhodes, the pseudonym for Plath's rival, who writes in the late 1950s, and Dr. Ruth Barnhouse, the psychiatrist who treated Lowell and Plath, whose story spans the decade between 1953 and 1963?
LK: I always knew that this story was going to be told from the perspectives of three different people. What I didn't know was exactly who those three people were going to be. I set out to tell the story of those who influenced Sylvia Plath on her way to becoming the author of The Bell Jar. In turn, I wanted to show how Sylvia impacted these people. Then I foolishly set out to make every single storyline connect and also rely on one another such that, if I didn't get this exactly right, the novel would fail instantly!
Sylvia's psychiatrist, Dr. Barnhouse, was an obvious conduit of inspiration for Sylvia in her early years. A literary rival who would also push Sylvia toward her destiny came to me fairly quickly as well. It was actually the modern storyline that was the toughest to crack. At some point, I recognized that the third narrative needed to be a version of me, somebody who was a novice about Sylvia Plath and who came to learn all of the intricate details of her life and found himself dropping down a rabbit hole as mystery upon mystery revealed itself.
JC: How did this structure arise? Was it your plan from the beginning? Did it evolve over several drafts?
LK: The three-storyline structure was something I knew I was going to do from the start, but what I didn't know was exactly how I was going to order each scene in such a way that the narrative thrust was continuous across three intertwined narratives. It was a complicated math and a delicate tightrope to walk. With each draft, I played with the structure, moving it from past to present, and then present to past until, like a Rubik's cube, everything clicked into place.
JC: How did your training as a psychotherapist help you write about Plath and Robert Lowell (the "Mad Poet"), their lives as artists, and their experiences at McLean's—psychotherapy, group therapy, electroshock therapy, and other 1950s treatments? (Was beekeeping an option?) Ruth's description of how she was able to work with Sylvia so she could write poetry again was incredibly moving. What do you think the relationship is between madness and artistic genius?
 LK: When I was in training, I saw quite a few cases of bipolar disorder. In treating the mania and the depression you'd remind yourself that at the heart of these conditions lies a human being with the same hopes and ambitions we all have.
While writing this novel, I thought a lot about this, and also about the transition that psychiatry saw in the early 1950s from a traditional view of Freudian psychiatry to a more human-centered approach to treatment. Some techniques were fairly radical at the time, including new forms of medication that revolutionized how psychiatry cares for people. Beekeeping would have absolutely been a viable form of experiential treatment, the same way practitioners use art and play therapy to treat people today.
As far as whether or not there's a link between art and madness, all the literature shows that there's no link at all… except in the case of one diagnosis: Bipolar disorder! It's no coincidence that a majority of the Confessional Poets, including Sylvia, shared this diagnosis.
JC: I was struck by the beauty of your language—"Pain, sorrow, grief, memory. These are languages. A true listener understands each. And empathy is the Rosetta stone." Most chapters begin with a poem by There are subtle echoes of words ("colossus") and images throughout. Which brings me back to beekeeping. As Ruth treats her patients with beekeeping, you describe the hives and Sylvia's bee stings. Estee describes an authenticator being brought into an auction house in 1981 only to discover a counterfeit print of Breugel's "The Beekeepers." What was the process like to craft "echoing" layer of the novel?
LK: The notion of beekeeping as an unorthodox therapeutic tool Sylvia's psychiatrist uses to treat her patients was something that came to me early in the drafting of the novel, too. I was drawn to the particular chaos of a swarm and how it resembles, to me anyway, the physical shape of madness. There was also the notion that psychiatry can only do so much to control that madness in others. Doctors can't tame madness any more than beekeepers can really tame their bees. Eventually, when the madness inevitably returns, it shows us that our ability to tame it has been little more than an illusion. (By the way, for keen readers, there are hidden easter eggs involving beekeepers embedded throughout the novel.)
JC: How were you able to depict the rivalry among poets with such acuity? Plath's fraught relationship with poet Anne Sexton is well known. Is she the inspiration for Boston Rhodes? How many of the poets in Robert Lowell's Ring, who met regularly at the Ritz Carlton, are based on fact?
LK: Anne Sexton was, without question, the foundational inspiration for the character of Boston Rhodes, but Boston Rhodes is, in the end, an original creation of pure ambition and self-destruction. In order to get that character right, I needed to really understand Sylvia's poetry and dissect it to a level that would convincingly seed Boston Rhodes' journey into jealousy and darkness. To find that character, I took everything that was beautiful and good about Sylvia Plath and inverted it. But I also left just enough that was similar between Sylvia and Boston Rhodes so that each would see themselves in the other.
In many cases, rivalries are a necessary ingredient of creativity. In the case of the character of Boston Rhodes, she is the impetus for some of the most beautiful poetry that Sylvia Plath writes, and vice versa. While some contemporary poets viewed Confessional Poetry as obscene, within the movement itself there were warring poets, too, many of them enrolled in Robert Lowell's famous poetry workshop. Everybody I feature in the novel, with the exception of the fictional Boston Rhodes, met for drinks every Tuesday night after Lowell's workshop to drink, read, and feud over poetry at the Ritz. The Ritz Ring included Sylvia, George Starbuck, Sam Albert, Maxine Kumin. The hotel still serves its famous martinis to this day.
JC: I'm curious about your research process for the auction house thread. Has there been a Sylvia Plath find? How likely is it that amateurs, like the Dyce Brothers in your novel, spurred on by Antiques Roadshow, find a book of true value? How did you research the surveillance systems for these precious objects? 
LK: I actually got my start as a professional writer at PBS. The Antiques Roadshow was produced in the room next to my office, and every once in a while, I'd spend a Saturday or Sunday at one of the regional convention centers where the show taped. Every taping came away with some remarkable find that people just had in their garages or attics, things that assessors valued for thousands of dollars.
To understand the world of auction houses, though, their authentication systems, their security systems, required old-fashioned interviewing of auctioneers who, every so often, do see hand-written poems from Sylvia Plath come up for sale. In 2015, a rare proof of The Bell Jar sold. Just last year, Sylvia's daughter auctioned Sylvia's letters and other personal items at Sotheby's. But the hand-written first draft of The Bell Jar that figures into The Last Confessions of Sylvia P. is pure MacGuffin.
JC: What are you working on now?
 LK: A pandemic might prove to be a creative incubation period, but so is getting ready to launch a novel! My head's 90 percent in the next novel. I like to work, and to keep working. This time, though, I'm trying to lift my eyes a bit more from the computer screen and to be more present. I really don't want to miss any part of this moment.