Tales From The Box Office: Why Silent Hill Failed Where Resident Evil Succeeded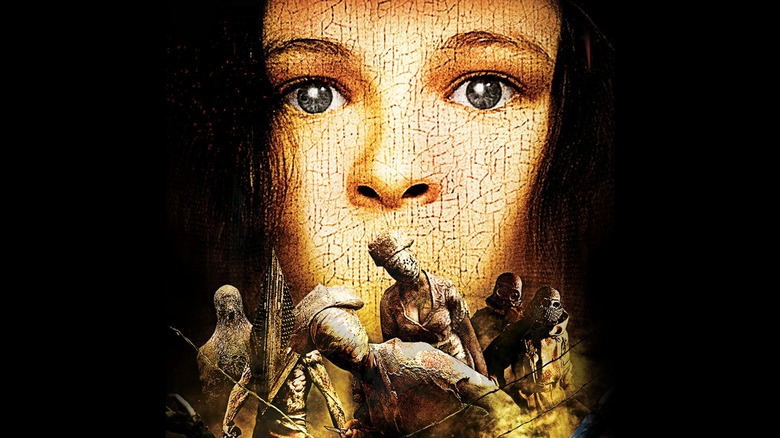 (Welcome to Tales from the Box Office, our column that examines box office miracles, disasters, and everything in between, as well as what we can learn from them.)
There are few words in the world of horror that can make fans react the way that "Silent Hill" can. While "Resident Evil" has always been the bigger horror video game franchise, there are many out there who would happily tell you that "Silent Hill" is easily the better of the two. We need look no further than the excitement that gripped the internet recently when Konami announced a slew of new video games to go along with a brand new movie titled "Return to Silent Hill."
What is particularly interesting about the new film is that Christophe Gans, who directed the original 2006 video game adaptation, is returning to the director's chair. In fact, this entire revival of the franchise is being built around the film that he pitched. This is all made even more compelling when we consider that the "Silent Hill" movie, in its day, was not exactly a hit. It tried very hard to do what the "Resident Evil" movies were doing (commercially speaking) and simply failed to do so. Yet, here we are, some 16 years later staring down the barrel of a legacy sequel that people on the internet seem hyped about.
So, in honor of the new film, we're going to look back at the original "Silent Hill," how Gans essentially willed it into existence, what went wrong financially, and what lessons we can learn from it as the franchise looks to reboot itself in the near future. Let's dig in, shall we?
The Movie: Silent Hill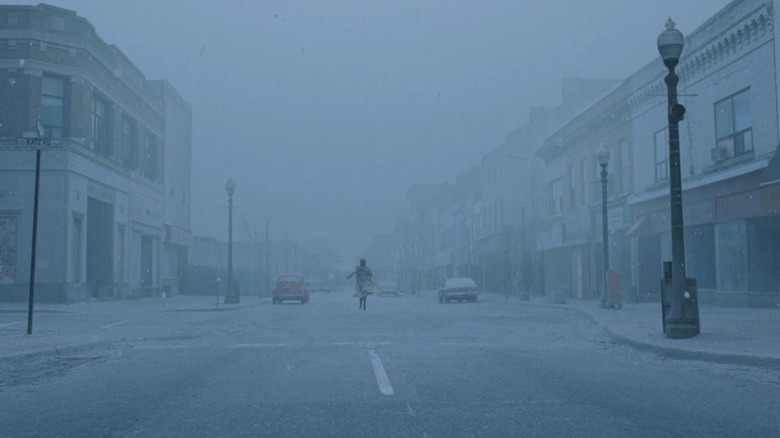 Even though Hollywood wasn't quite as franchise-obsessed in 2005/2006 as it is now, things were certainly headed that direction. The rights for "Silent Hill" were being hotly contested in the early 2000s (no doubt thanks to the success of the "Resident Evil" movies), but French filmmaker Christophe Gans ("Brotherhood of the Wolf") was a genuine fan of the games and wanted to be the one to adapt them for the screen. Speaking in 2006 ahead of the movie's release, Gans explained how he secured the rights.
"I knew that Miramax was also chasing the rights, Paramount, Sam Raimi, even the company of Tom Cruise was chasing the rights, and no one got answers. So I decided maybe it was not who was asking, but the way we were asking for the rights. Basically, I did a note of intention in video. I shot myself speaking to the camera, explaining why I wanted to do so badly this game on the big screen, and it was 37 minutes. I put Japanese subtitles, and I sent it to Tokyo; two months after, we had the rights."
So, Gans got the rights and the game's publisher Konami partnered with Davis Films to get the movie made. Distributors would enter into the equation later, with Sony eventually taking the domestic rights. As for his approach? Gans initially wanted to adapt "Silent Hill 2," a fan-favorite, but quickly realized that had its downfalls.
"In the first game, we have the explanation of why Silent Hill became that strange zone. But of course, we decided we will adapt the first game, but taking some things from the second game, using some of the narrative element of the third game, which is a sequel of the first one. I also wanted to use the way they were moving the camera from the fourth one, so basically, I decided to tell the story of the first one, but invite as much as possible the beautiful esthetic of the three other games."
(Mostly) Uncompromising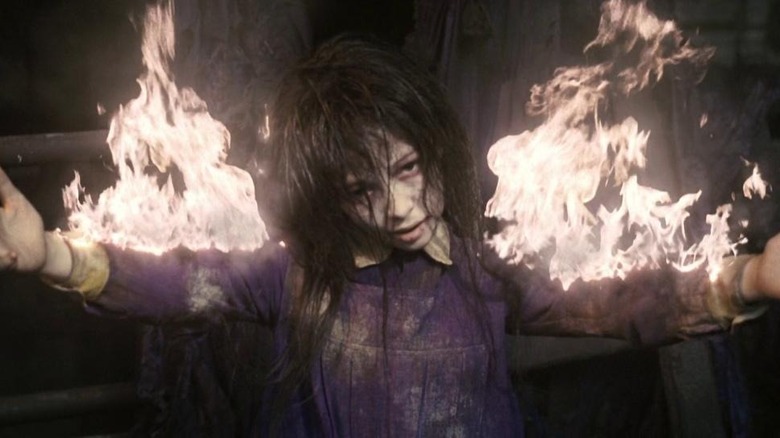 Konami and Davis backed Gans pretty impressively, with "Silent Hill" ultimately netting a hefty $50 million budget. It's rare, even today, for a horror film to garner that kind of budget. But there was faith that this idea was worth it, and the vision to bring these games to life didn't come cheap. Not only that, but Gans was insistent on making the movie R-rated, which limits the PG-13 moviegoing audience.
"I said that I'd do the film only if the movie is R-rated. If you try to make me do a PG-13 than I will not do the film, because I knew that it would be impossible to deal with PG-13, simply because of the story of the little girl who created Silent Hill. We know that this little girl had been horribly tortured, so I knew that issue would make the movie a R-rated experience."
One thing that cannot be questioned is the filmmaker's passion for the material. Gans truly loved the games and, as evidenced by his return to the franchise well over a decade later, he still does. He's also no imposter when it comes to video games in general. "Most directors aren't spending one third of their life playing games," Gans said speaking in 2006. So, even though critics weren't necessarily on this movie's side when it came out, and even though the budget was being stretched very thin (despite it already being quite high for this sort of thing), Gans was going to give it his all.
The Financial Journey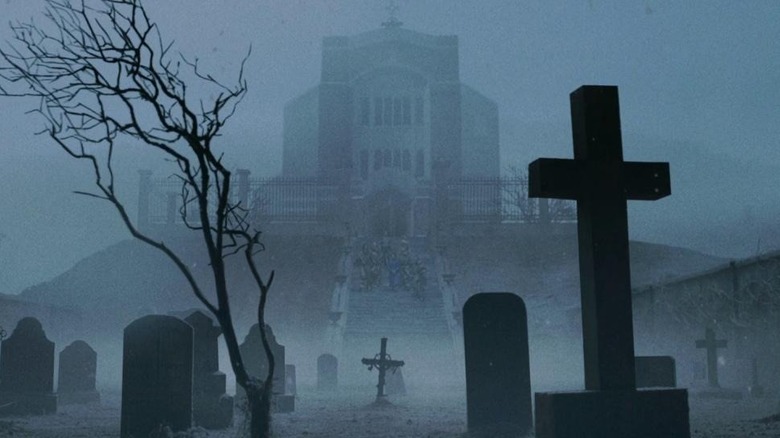 The good news is that "Silent Hill" opened on April 21, 2006, and managed to take the number one spot at the box office that weekend with $20.1 million. This, despite largely negative critical reviews leading the charge. Its biggest competition was "Scary Movie 4" in its second weekend and "The Sentinel," the largely forgotten Michael Douglas thriller, which had to settle for third place. The bad news is, the movie fell to fourth place in its second weekend with $9.3 million, and then all the way to seventh in its third weekend with just $4 million. The drops were steep and it was firmly out of the top ten by mid-May.
"Silent Hill" topped out at just shy of $47 million domestic to go with $53.6 million from international markets for a grand total of $100.6 million. The real enemy here was that $50 million production budget, which greatly hampered everyone's earnings. Sony probably did okay with the domestic rights, which it secured for around $14 million but, overall, that math isn't great. Home video sales, said to be in the $24 million range, certainly helped, but this was far from a big hit. That's why it took six years for "Silent Hill: Revelation" to hit theaters in 2012, and why its budget was just $20 million. Unfortunately, that sequel made a mere $56 million, killing the franchise for a full decade.
For the sake of comparison, the original "Resident Evil" grossed $103 million from a $35 million budget, making for a more favorable return on investment. That allowed the budget to climb to $57.5 million for "Resident Evil: Afterlife," which earned $295 million globally. While it's not apples to oranges, there is no doubt that Gans and Konami were hoping to emulate what Sony had done with Capcom and "Resident Evil." They just couldn't find the right balance.
The Lessons Contained Within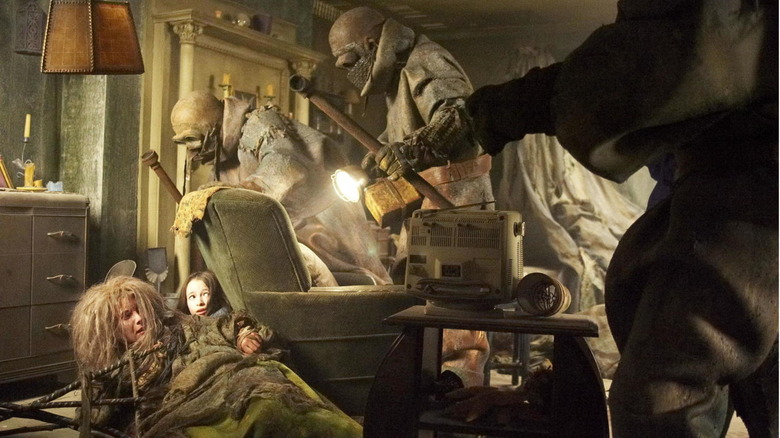 One thing that is fair to say is that time has caught up with this movie on some level. While its critic score on Rotten Tomatoes is a mere 31%, the audience rating is 63%. Beyond that, anecdotally speaking, you can find a lot of people online who speak fondly about the film with some distance from it. It has actually been embraced as one of the better video game movies, despite what the early critical word may have been. So let's not drag Gans or the film itself here and blame the relative failure on a quality issue.
For me, this comes down to the thing I harp on the most in this column, which is movie budgets. That first "Resident Evil" got it right by going for the lower-mid-budget range and proving itself with a safer investment. Once those movies started making more money, the budgets increased. Granted, Gans was subject to some budgetary constraints while making "Silent Hill" as it exists. But there is never enough time or money no matter what the movie -- just ask any director ever.
Had Konami and the investors been able to reign in that budget, $100 million worldwide against healthy home video sales might have looked like one heck of a win. We might be living in a world with a lot more "Silent Hill" movies if that were the case. But that is not the world we live in. We live in a world where the budget was overextending itself for a movie based on a video game -- a popular game, I'll grant you, but not one with as much awareness in the general public as something like "Resident Evil." With any luck, "Return to Silent Hill" can avoid overextending itself in the same way.
Read this next: 14 Remakes That Are Better Than The Original
The post Tales From The Box Office: Why Silent Hill Failed Where Resident Evil Succeeded appeared first on /Film.