50 incredible bridal shower gifts that they'll adore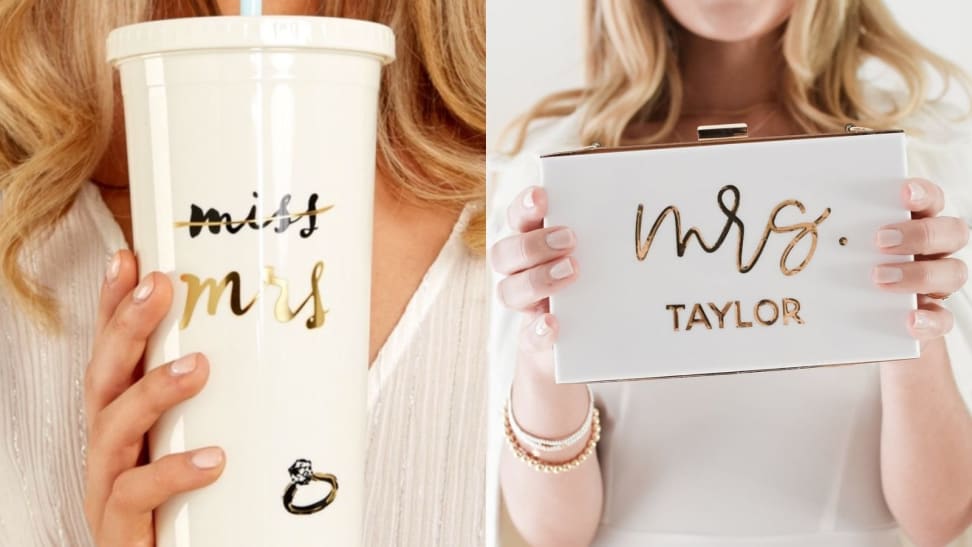 — Recommendations are independently chosen by Reviewed's editors. Purchases you make through our links may earn us a commission.
While weddings occur all year long, the bulk of nuptials occur between May and October, according to The Knot. That means that wedding season is, once again, upon us. If you're not getting married yourself, chances are, you know someone who is. And, if you're close to that someone, you'll likely have to get them a bridal shower (as well as an actual wedding gift). As tempted as you may be to do the convenient thing and buy a gift card, we implore you to put a little extra thought into it. Trust us, the bride will remember.
To help you create a lasting impression, we've rounded up 50 top-rated, Reviewed-approved products worthy of gifting the bride. Whether they're fashionistas, skilled bakers, wannabe chefs, spa-lovers, avid travelers, or anything in between, there's a gift waiting to wow them and get them ready to finally be off the market.
1. For the bride who's excited to be a bride: A cult-favorite bride sweatshirt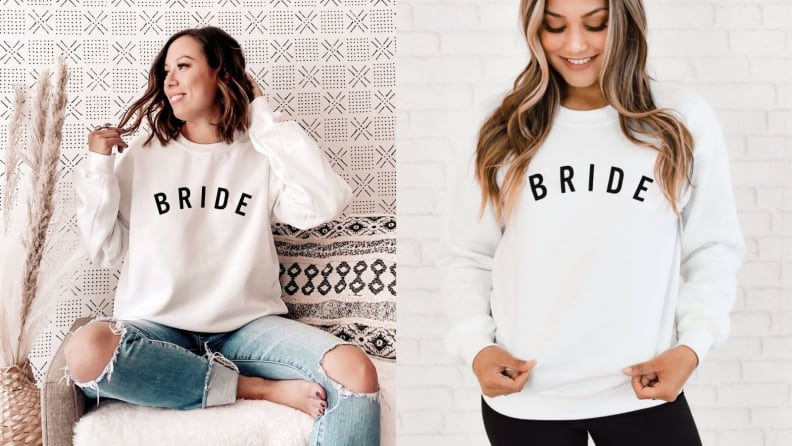 Some might call it basic, but for some brides, rocking the word "bride" is a badge of honor. If the bride in your life fits this narrative, they'll love this classic crewneck sweatshirt. It's made with a cotton-polyester blend, so shrinking is unlikely. Just keep in mind that it's important to address the size chart before purchasing, as the seller does not allow for returns on clothing items because of COVID-19.
Get the Mod Party Bride Sweatshirt from Etsy for $26
2. For the bride who loves denim and their new last name: A custom embroidered denim jacket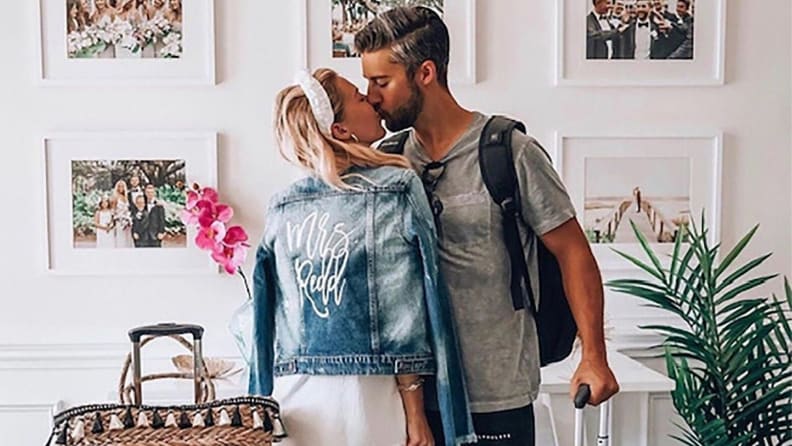 Embroidered denim jackets have been on the rise among wedding parties over the past few years. This Etsy find is a worthy option for brides who like the casual appeal of denim paired with the charm of their new last name. The jacket comes in an array of colors, sizes, and overall fits, not to mention fonts for the embroidered bits.
Get the Shop at Bash Embroidered Jean Jacket from Etsy starting at $51.99
3. For the bride who wants the perfect wedding dress shot: A custom last name wedding dress hanger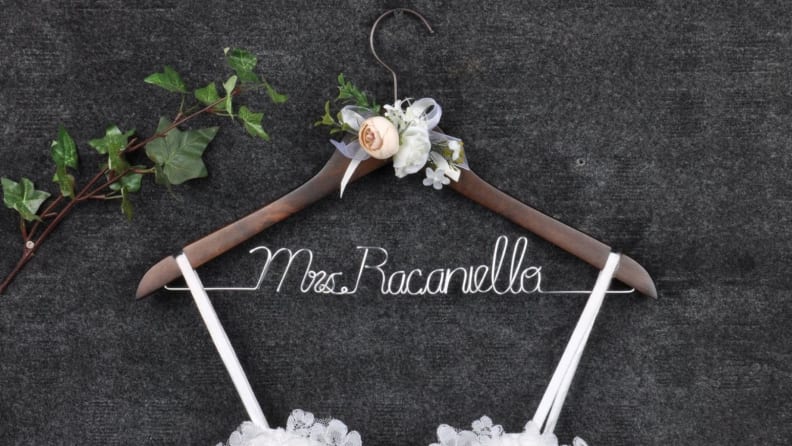 Before buying this for the bride in your life, make sure she or another member of their wedding party hasn't already—that's how popular they are, as shown by the 2,000 reviews and 5-star rating on this item. The custom wire hangers, which are sold in a variety of wire colors and wood grains, make for memorable dress photo ops and will likely hang in the bride's closet for the rest of time. Talk about a lasting impression.
Get the Johnson Craft Studio Custom Bridal Hanger from Etsy starting at $12.12
4. For the bride who's sure to cry: Diorshow Waterproof Mascara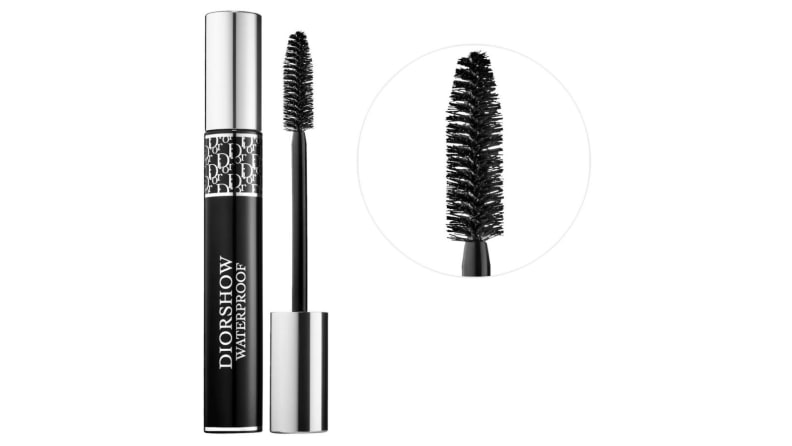 Crying at weddings is inevitable. But when you're the bride, it's especially noticeable. For that reason, it never hurts to give the bride in your life some high-quality waterproof mascara. This one by Dior, which is one of our favorite waterproof mascaras, is designed to lengthen, thicken, and volumize, is beloved by more than 30,000 Sephora shoppers.
Get the Dior Diorshow Waterproof Mascara from Sephora for $29.50
5. For the bride who loves matching PJs: Custom monogrammed pajamas
Who doesn't love a pair of cozy, matching PJs? These ones, which have been ordered over 65,000 times on Etsy, can be embroidered with monograms or names, are sold in over a dozen colors, and are perfect to get for the whole bridesmaid group, as well. The fabric is thick but breathable and has a bit of stretch. Best of all, the pajamas are easy to wash, so they won't add any stress to the bride's agenda.
Get the Seline Lounge Bridal Pajama Set from Etsy for $34.89
6. For the bride who wants to honor their maiden name: A monogrammed ring or necklace
Getting married and changing your name is exciting but that doesn't mean the bride will necessarily want to forget their maiden name—or has to change it all. If the bride in your life is deeply connected to their roots, you can't go wrong with an initial ring or necklace. We love the options from Mejuri, an online jewelry store we tried and loved, and Kate Spade, which is one of the best places to buy jewelry from.
7. For the bride who likes to carry a clutch: A custom acrylic clutch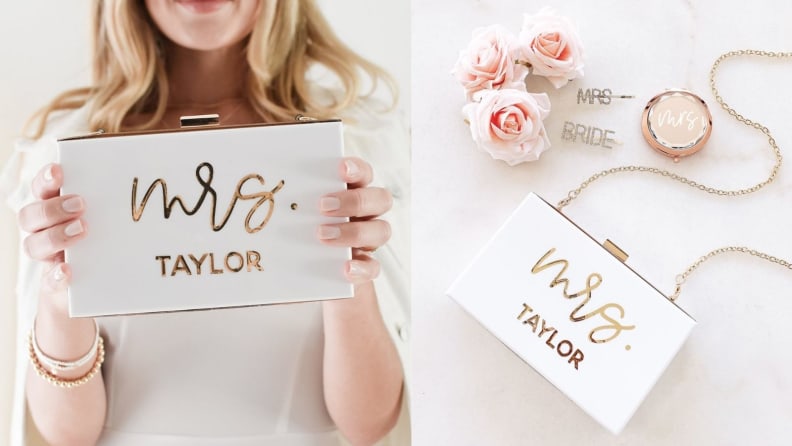 The bride in your life will love this trendy acrylic clutch. It's available in four color options and is large enough to fit a phone, wallet, keys, lip balm, and a few other goodies. In other words, it's perfect for the reception, honeymoon, and all the days of newlywed bliss, and with more than 100,000 Etsy reviewers, shoppers are obsessed with the look and the quality.
Get the Mod Party Bridal Clutch on Etsy starting at $21.99
8. For the bride who always drops their phone: A custom PopSocket
Both practical and sentimental, a custom PopGrip is sure to make an impression on the bride. For starters, you can customize it with pictures of the two of you or them with their partner. After all, no bride will want to drop their phone on their big day. We love the PopGrip for its strong adhesive and that you can swap out the decorative disc when you get bored of the style.
Get the Custom PopGrip from PopSockets for $15
9. For the bride who's phone always dies: Anker PowerCore+ Mini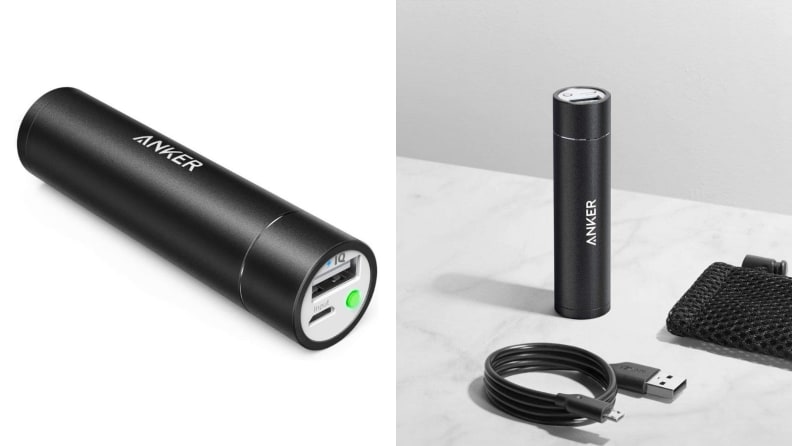 Let's be honest: No bride wants their phone to die during pre-wedding planning, wedding festivities, or honeymoon fun. That's why a reliable portable charger is a fantastic gift idea. This one is the size of a lipstick, which is ideal for keeping a clutch, and it can fully charge an iPhone in just a couple of hours and has enough juice for more than one full charge.
Get the Anker PowerCore+ Mini Portable Charger from Amazon for $19.99
10. For the bride who loves to send hand-written notes: Papier Custom Notecard Set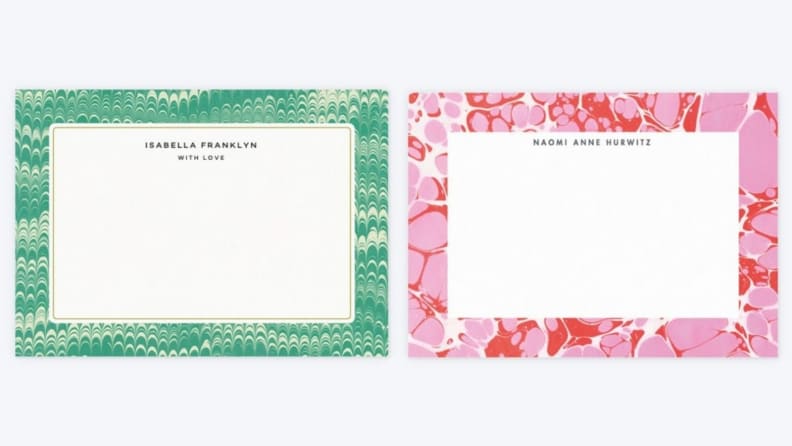 Take it from someone who adores the officialness of her custom Papier notecards: This stationery is sure to be a hit with the bride-to-be. It's sturdy, well-designed, and comes with matching envelopes. Best of all, it's thick enough that ink won't bleed through, and it'll come in handy for all those thank you notes she'll have to write after the wedding.
Get the Combed Marble Note Cards from Papier for $28
11. For the bride who loves fresh-squeezed juice: NutriBullet Juicer Pro
So often brides-to-be try to find ways to be more nutritious leading up to their big day and a great way to sneak in some delicious greens is with juices. Because individual juices can be quite pricey, a top-rated at-home juicer is a great bridal shower gift. The NutriBullet Juicer Pro is the best centrifugal juicer we've ever tested, and it features two speeds and a wide chute to accommodate just about any fruit or vegetable. Its pieces are dishwasher-safe, and it comes with two to-go cups and freezer trays to make fun, fruity ice cubes.
Get the NutriBullet Juicer Pro from Amazon for $149.99
12. For the bride who wants his and hers coffee cups: Tile Margot Monogram Mug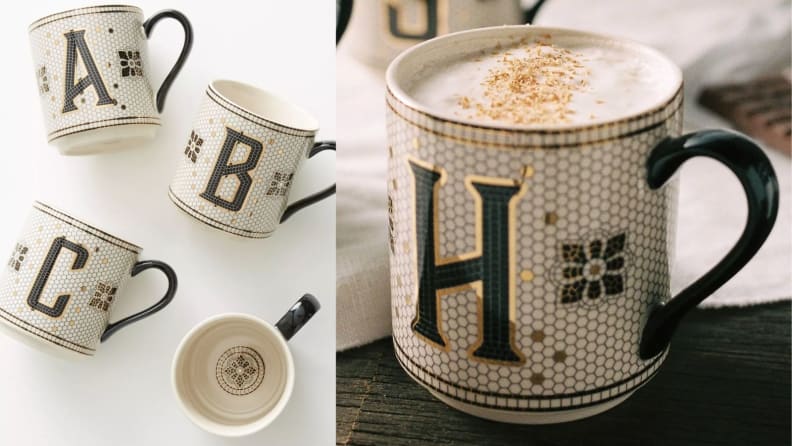 Will the bride in your life want to put her and her new life partner's initials everywhere in their home? If so—and especially if they drink lots of coffee and tea—you can't go wrong with these stylish, tiled mugs. Whether you buy them with the first letter of the couple's last name in mind or a set to honor each person, the bride is sure to swoon.
Get the Tile Margot Monogram Mug from Anthropologie for $14
13. For the bride who's moving into a new home: Homesick New Home Candle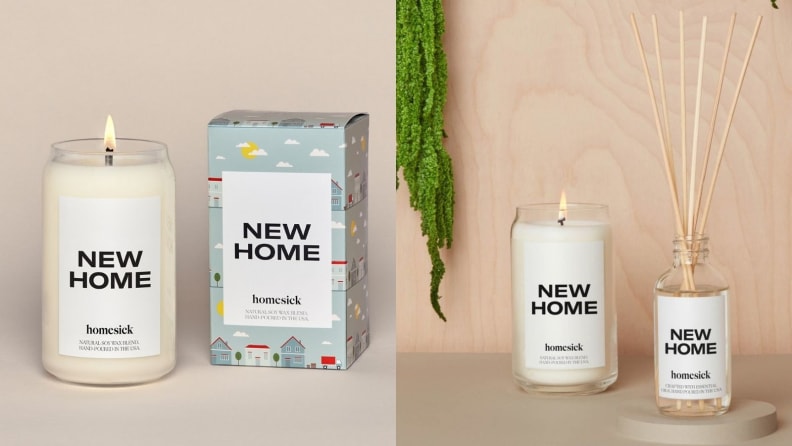 Part of getting married is getting comfortable with change. And one of the things that might change as a result of marriage is the bride's address. To help commemorate the occasion, give them this fan-favorite candle from Homesick aptly named the New Home Candle. With hints of jasmine, sandalwood, cedarwood, and oakmoss, it's vaguely beachy and entirely comforting.
Get the New Home Candle from Homesick for $34
14. For the bride who forgets to blow out candles: Pura Diffuser Starter Kit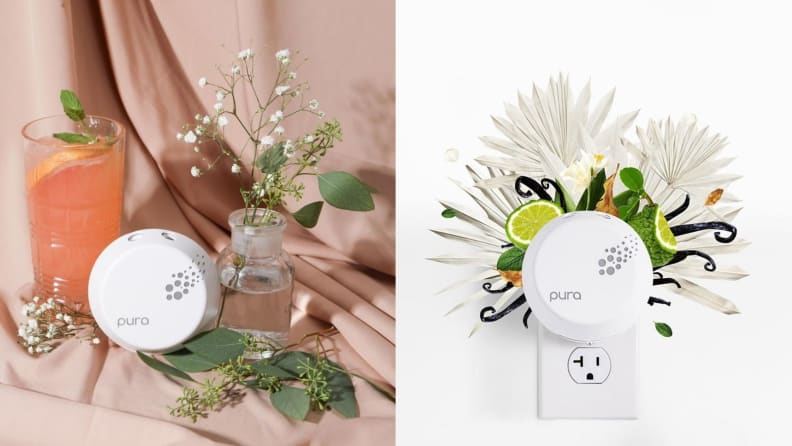 If the person you're shopping for always forgets to blow out candles but loves being surrounded by scents, an essential oil diffuser is a great bridal shower gift idea. While you could get any old diffuser, the high-tech Pura Smart Device is a fun upgrade because they can set the intensity of the scent and alternate between a few. Need more convincing? One Reviewed editor went so far as to say she can't live without it.
Get the Pura Diffuser Starter Kit from Anthropologie for $68
15. For the bride who wants to show off their new initials: Weezie Monogrammed Bath Towels
Sure, you could buy the bride a set of plain white bath towels and call it a day—or you could opt for a set that's custom embroidered with their new last name in mind. If you opt for the latter (which is our recommendation), know that Weezie's piped edge towels can be embroidered in an array of colors and fonts and have a 5-star rating from more than 300 reviewers. This set includes four bath towels and two hand towels.
Get the Piped Edge Starter Pack from Weezie for $230
16. For the bride obsessed with lip balm: Laneige Lip Sleeping Mask
You wouldn't want your bride bestie to have dry lips on their big day, would you? No, no you wouldn't. Thankfully, Laneige's cult-favorite Lip Sleeping Mask—which is often used as lip balm—is here to save the day. Our beauty writer is obsessed with this rejuvenating mask, and you can gift the rich, berry-scented balm to the bride.
Get the Laneige Lip Sleeping Mask from Sephora for $22
17. For the bride who loves a natural-but-elevated lip: YSL Lipstick Balm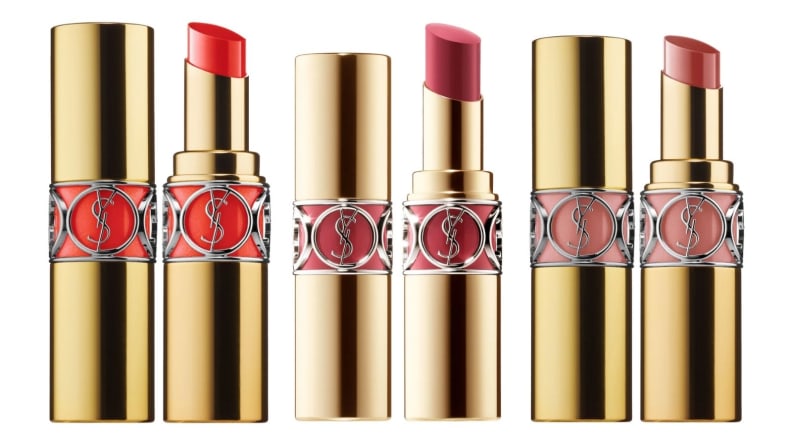 Allow me to let you in on a little secret: No tinted lip balm comes close to YSL's Lipstick Balm. Sold in over two dozen colors, the balm features a pleasant fruity smell and light coverage that creates a "your lips, but better" appeal. Plus, don't even get me started on the picturesque packaging. Any bride would be thrilled to have a tube of this in their bag on her big day.
Get the Yves Saint Laurent Rouge Volupte Shine Lipstick Balm from Sephora for $38
18. For the bride who appreciates a good hair day: Dyson Airwrap Complete Styler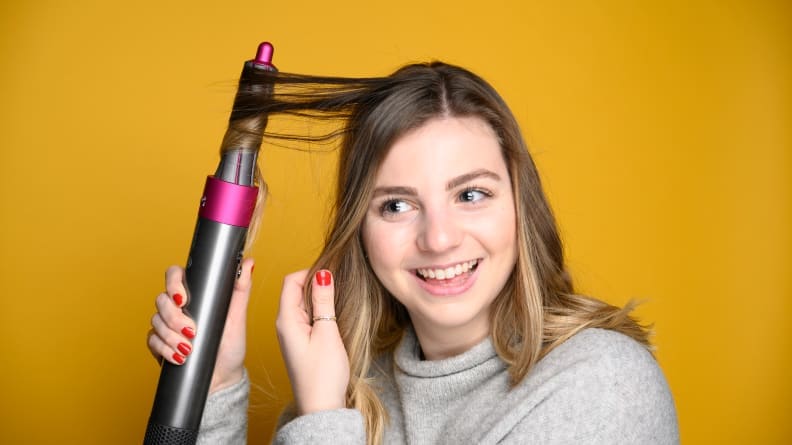 A beauty that's definitely worthy of the bride is the Dyson's Airwrap Complete Styler. The set includes a pre-styling dryer, as well as Airwrap and barrel brush attachments. The result? A salon-worthy blowout that's finally easily achievable at home. Despite the high price tag, it really is the best, which is why we named it our favorite luxury curling wand.
Get the Dyson Airwrap Complete Styler from Sephora for $549
19. For the bride who loves a natural-looking flush: Rare Beauty Liquid Blush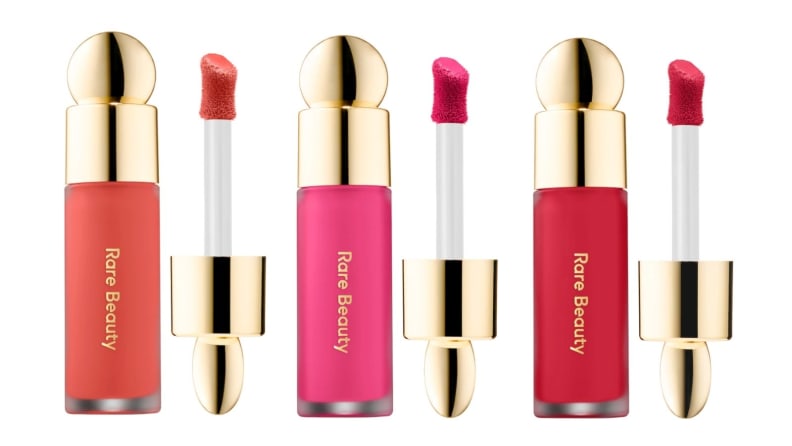 Sometimes the idea of putting on a full face of makeup is just as daunting as walking outside without a single drop on. An easy way to help the bride feel put-together is by gifting this truly incredible liquid blush from Rare Beauty. After trying the line, our beauty editor found that the creamy formula blends easily into the skin and creates a natural flush. It's available in four matte and four radiant finishes, all of which have earned endless accolades at Sephora. More than 161,000 Sephora shoppers are obsessed with this blush and, chances are, the bride in your life will be, too.
Get the Rare Beauty by Selena Gomez Soft Pinch Liquid Blush from Sephora for $20
20. For the bride who loves a restful night's sleep: Gravity Weighted Blanket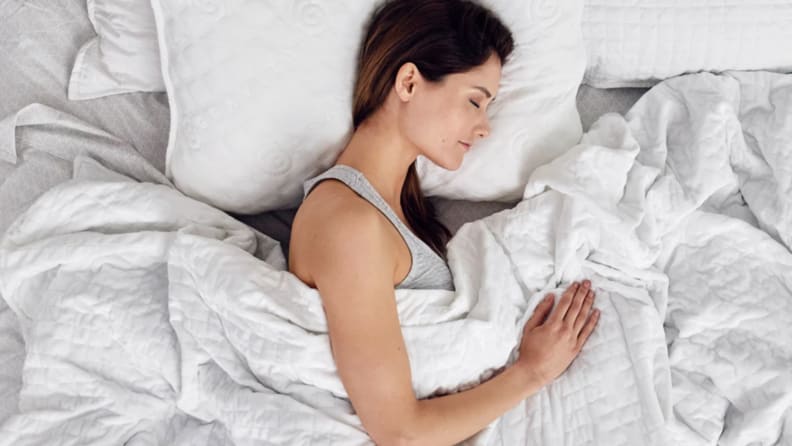 Weighted blankets are a godsend for stress relief, making them a shoo-in for bridal shower gift ideas. The Gravity Blanket is the best blanket we've ever tested because it's super soft and its glass beads offer even weight for ultimate comfort. There's a pretty good chance the bride will be thrilled to receive it—especially since its cover is machine-washable and dryer-safe.
Get the Gravity Weighted Blanket from Gravity for $195
21. For the bride who appreciates quality bedding: Brooklinen Luxe Core Sheet Set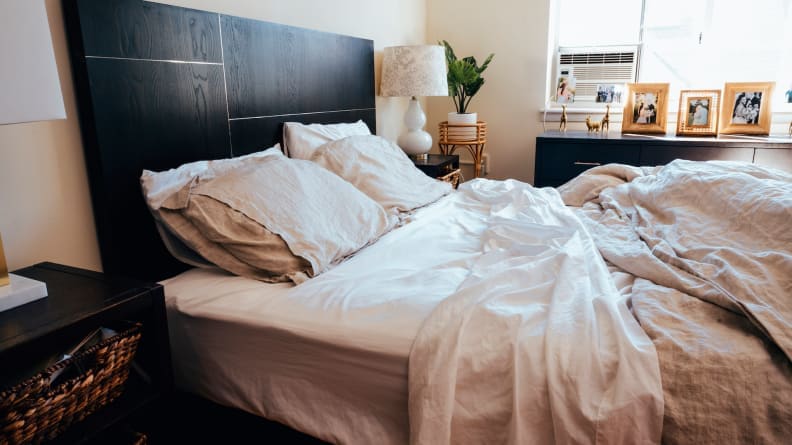 Perhaps the bride prefers airy bedding over heavy weighted blankets. Good news: We've got you covered. These sheets from Brooklinen are the best bed sheets we've ever tested because they're soft and breathable without being too cool. Our tester noted that they were sad to get out of bed because of them, so the bride will definitely adore having these. The set includes a flat sheet, two pillowcases, and a fitted sheet, and is available in 14 colors and patterns.
Get the Luxe Core Sheet Set, Queen from Brooklinen for $175
22. For the bride who likes being comfy and on-trend: Hill House Home Ellie Nap Dress
If you've watched Bridgerton and scrolled through Instagram lately, there's a very good chance you've seen this flowy silhouette making the rounds. The universally flattering, incredibly comfortable dress from Hill House, which is available in 11 colors, is airy and beautiful, and 100% fitting for a bride. In fact, one of our writers wrote that she'll be living in hers this summer.
Get the Ellie Nap Dress from Hill House Home for $125
23. For the bride who loves espresso: Breville Barista Touch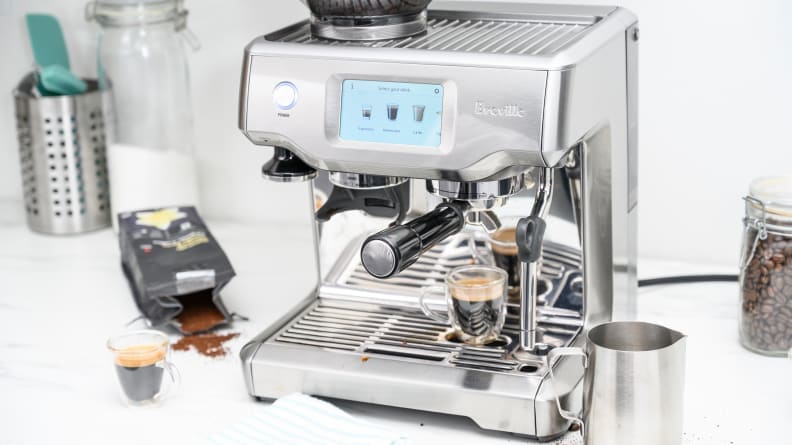 If they like to enjoy a cup of coffee as soon as they wake up, fresh espresso is the way to go. That's why an at-home espresso machine is such a great bridal shower gift. It gives them the gift of caffeine while helping them to cut back on daily java shop spending. The Breville Barista Touch is the best espresso machine we've ever tested because its touchscreen makes it easy to become a barista yourself. For something a little more budget-friendly, we also recommend the Nespresso VertuoPlus, which is our favorite single-serve coffee machine and can make espresso and coffee, depending on the pod you choose.
24. For the bride who loves iced coffee as much as their new last name: Kate Spade Miss to Mrs. Tumbler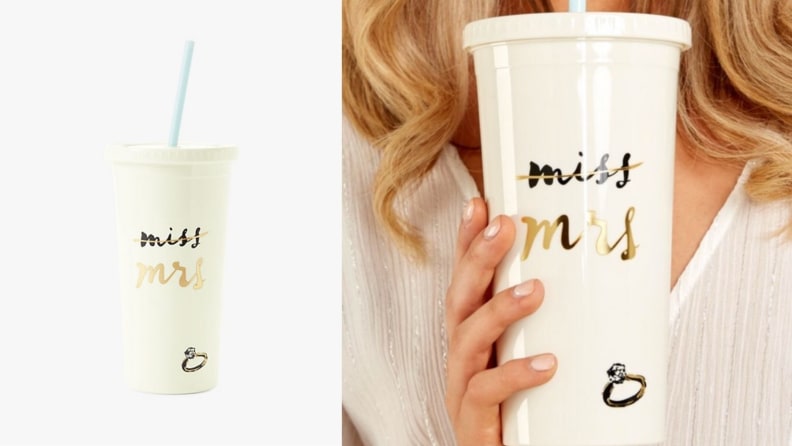 If your bride loves bringing their iced coffee to-go, be sure to gift a cute portable cup for their morning brew. This bride-themed tumbler from Kate Spade is sure to please and can hold a venti from Starbucks.
Get the Miss to Mrs. Tumbler With Straw from Kate Spade for $18
25. For the bride who loves to take pictures of their coffee: Corkcicle Double-Walled Glass Mugs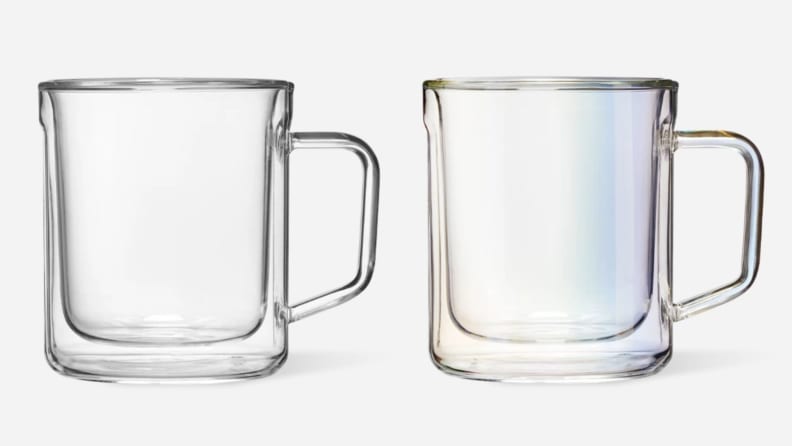 You may have noticed on social media that double-walled clear mugs are all the rage right now. If your bride loves a good coffee aesthetic, help them get on trend with this gorgeous set from Corkcicle. The just-released set—which is available in clear and pretty prism options—features double-walled mugs that are designed to maintain the beverage's temperature whether it's hot or cold. With easy-to-grip flat sides, it won't make for any accidental mid-morning fumbles, either. Take it from someone who owns them: They just feel good in your hand. And yes, they're just as pretty in person.
Get the Mug Glass Set from Corkcicle for $44.95
26. For the wanderlust bride: Calpak Luka Duffel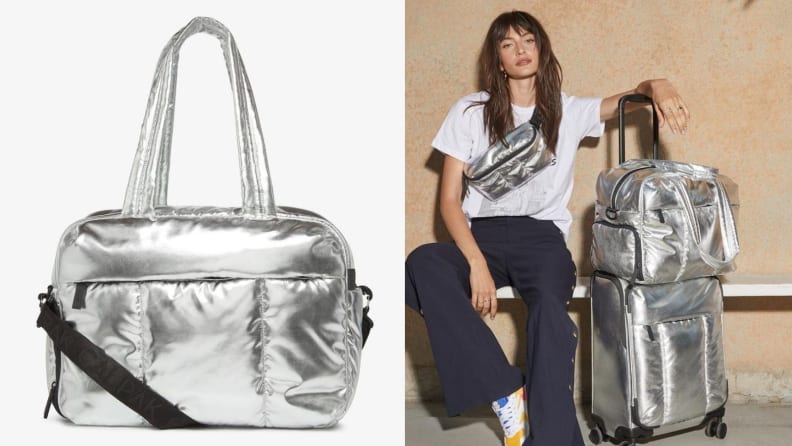 This bag is incredible. No, really. It's my all-time favorite weekender bag and I've tried quite a few. From the outside, it looks like a basic-sized getaway bag—maybe even a little smaller. But the puffy bag features an expansive front pocket, a side pocket that's great for water bottles, a hidden pocket within the trolley sleeve (great for storing wallets and passports), a pocket for shoes, a large zip compartment within the bag, two mesh pockets for added organization, and more. Best of all, it's made with airplane personal item size requirements in mind, so it fits perfectly under the seat and doesn't have to count as your carry-on. If the bride you're shopping for likes to go on weekend getaways or is planning lots of air travel post-pandemic, this bag will become their new must-have.
Get the Luka Duffel from Calpak for $110
27. For the bride who loves to stay at home: Bliss Plush Robe
Help your loved one lounge in extra comfort leading up to (and following) their big day by wrapping this plush robe up for them. While you might think that any old robe will do, know that this one is actually the best bathrobe we've ever tested, making it a worthy contender. It has deep pockets, it's incredibly soft, and it's roomy enough to envelop the wearer's entire body. Needless to say, they'll never want to take it off.
Get the Bliss Plush Robe from Nordstrom for $69
28. For the bride who likes to wear slippers around the house: Ugg Scuffette Slippers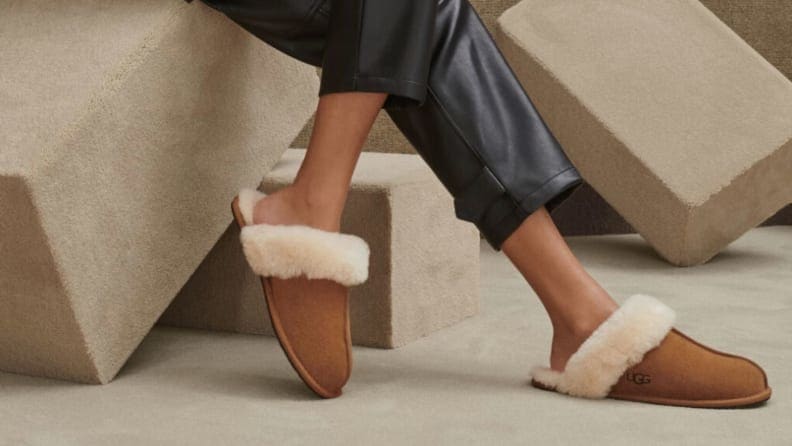 If they love being cozy indoors all day, these Ugg slippers are a must. The lightweight shoes feature brushed suede, molded rubber soles, which means they'll prevent slipping but aren't durable enough to wear outside (the suede would get ruined). They also happen to be the best slippers we've ever tested thanks to their shearling-lined warmth that doesn't make your feet feel overly sweaty. If the bride-to-be happens to be the more fashionable type, though, they might prefer the trendy Ugg Fluff Yeah Slide Slippers, which we also loved in our testing.
Get the Ugg Scuffette II Slipper from Nordstrom for $89.95
29. For the bride who loves pasta: Marcato Atlas 150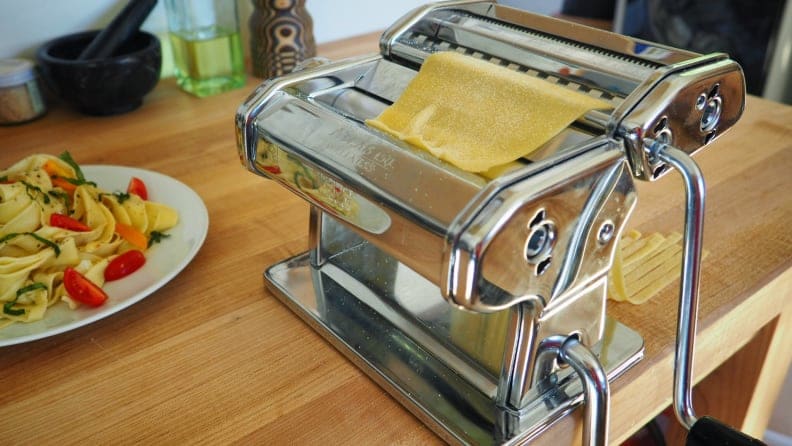 Looking to get them something they can use with their partner? The Marcato Atlas 150 is the best pasta maker we've ever tested and will fit the bill. While making pasta seems like a time-consuming cooking challenge, this machine is easy for even beginners to use and aced all of our pasta-making tests. It even worked well with gluten-free dough.
Get the Marcato Atlas 150 from Amazon for $84.95
30. For the bride who loves bread: Brabantia Roll Top Bread Box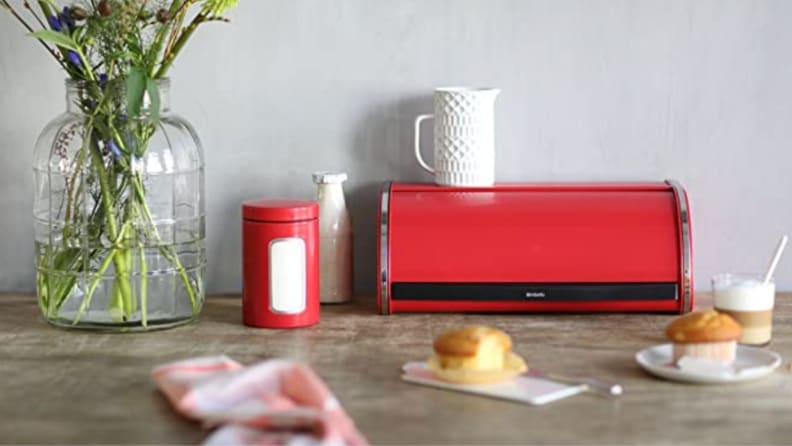 Let's get that bread. Most of us love it but so often it goes bad before being able to devour an entire loaf, meaning that artisan sourdough they bought at the farmers' market is going to waste. Part of why that happens is thanks to all the elements—like air and light—that the bread is exposed to. Thankfully, bread boxes exist to keep bread fresh for longer. This vintage-inspired roll-top option has a 4.6-star rating from more than 800 Amazon reviewers, and it would make great bridal shower gifts for the bride who loves carbs.
Get the Brabantia Roll Top Bread Box from Amazon for $47.01
31. For the bride who likes to craft: Cricut Joy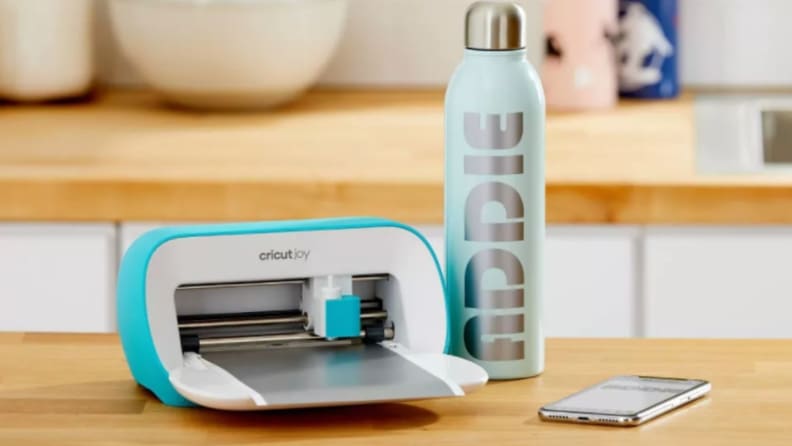 If the bride you're shopping for went gaga over The Home Edit's show on Netflix, you simply can't go wrong with this new machine by Cricut. The compact craft machine can be used to create labels, cards, and more, and can cut through over 50 different materials, including iron-on, cardstock, vinyl, paper, and Smart Materials. Everything is done through the app—which is super easy to use—where users can find thousands of pre-designed projects to choose from. I'm fully obsessed with mine and firmly believe many brides will be, too.
Get the Cricut Joy from Amazon for $131.50
32. For the bride who likes to journal: Papier Wellness Journal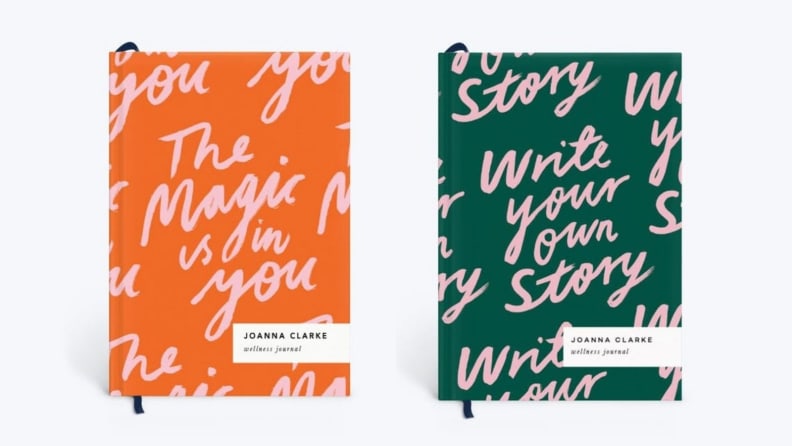 It's important to take stock of our moods, and it's safe to say that planning for a wedding can cause some of the biggest peaks and valleys out there. To help the bride stay calm and focused on their larger goals, give them a Papier Wellness Journal. The journal features space to write out daily intentions, movement, sleep, diet, and self-care notes, gratitude, and more. It's the only journal that I've actually been able to stick to from cover to cover. Best of all, it's available in dozens of customizable options, so you're sure to find the perfect fit for the bride.
Get the Wellness Journal from Papier for $32.99
33. For the bride who could use a little help: Amazon Echo Show 10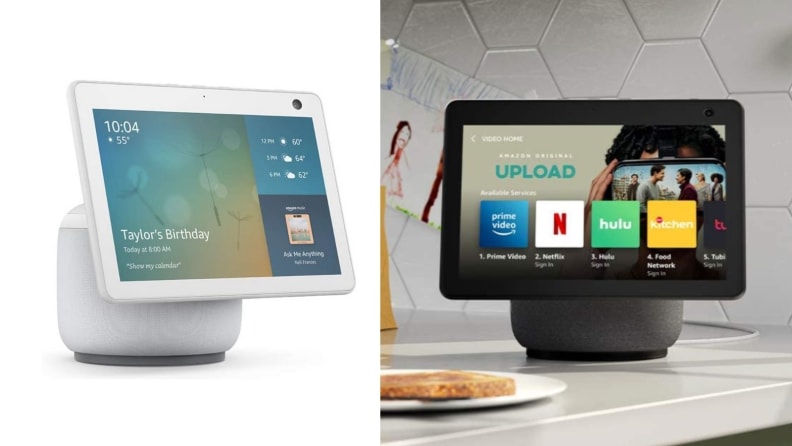 Planning (and, in the case of the pandemic, re-planning) a wedding can be incredibly stressful. With stress comes the potential to forget important dates and reminders, not to mention the potential to neglect their own routines. Thankfully, the Amazon Echo Show 10 is here to help. The large-screened, swivel speaker can be used to set routine reminders (like when to go to bed or take another sip of water), act as an alarm, provide an overview of the day, stream movies, shows, and music, act as a home-monitoring device, and more. The point is: It makes life easier—which the bride will undoubtedly be grateful for.
Get the Amazon Echo Show 10 from Amazon for $249.99
34. For the wine-loving bride: Winc Wine Subscription
If the bride likes wine, Winc is here to offer a good time. You can choose to gift one, two, or three-month subscriptions, all of which feature three to four bottles per month. The bride just takes a quiz to set their preferences, and Winc will recommend some delicious options or they can choose to go rogue with their own choices. One of our editors absolutely loved Winc after trying it for its great wine options and the fact she can try new, unexpected vinos each month.
Get a gift card from Winc starting at $50
35. For the bride who likes to take long soaks: OuaiChill Pill Bath Bombs
Baths are one of the best ways to relieve stress. To help the bride have the most relaxing bath ever, make sure they're equipped with some of the best bath bombs on the market. We tested a bunch and these pill-inspired ones from Ouai were among our favorites They're made with jojoba seed oil, safflower seed oil, and hemp seed oil, all of which help to deeply hydrate and soften the skin, and are hilariously shaped like a "chill pill."
Get the Ouai Chill Pills from Sephora for $30
36. For the bride who loves making charcuterie platters: Agate Cheese Board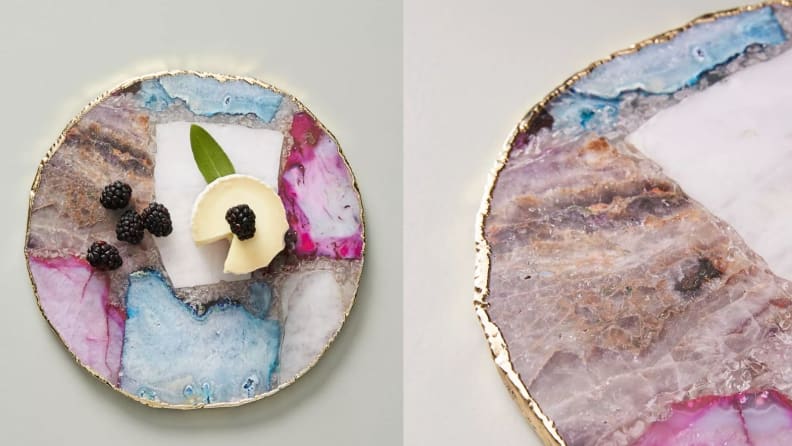 Making the perfect cheese board is an art form, and if the bride loves wine and cheese Bachelor nights, then they'll need a gorgeous board to build their craft on. This heavy, 9.5-inch cheese board is made with agate stone and a contrasting brass rim, which together make for a truly picturesque platter. Just keep in mind that it's more for show, as the brand recommends wiping it clean with a soft cloth.
Get the Composite Agate Cheese Board from Anthropologie for $78
37. For the bride who loves to run around in comfort: Beyond Yoga Spacedye Leggings
I am wholeheartedly obsessed with Beyond Yoga's Spacedye leggings (and the tops that go with them). They're made with the most buttery-smooth fabric that's cozy and warm but lightweight enough to wear on hot summer days. One thing to note is that they do feature front and back seams, meaning certain wardrobe malfunctions (cough cough: camel toe) are possible while wearing these. But they remain beloved by celebrities, influencers, and everyday gals alike, so the bride is bound to be a fan.
Get the Spacedye Caught In The Midi High Waisted Legging from Beyond Yoga for $97
38. For the sentimental bride: Artifact Uprising Layflat Photo Album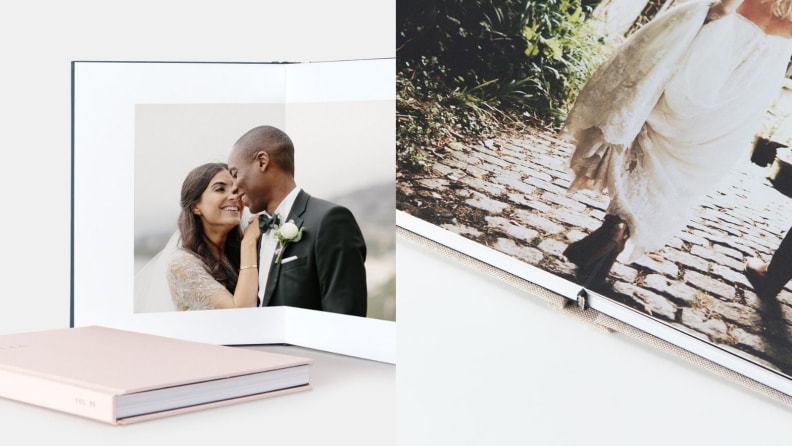 So many photo albums have to be held open to fully enjoy—not this one, though. The Layflat Album, which is available in five sizes and 12 colors, is designed to do just that—lay flat and stay open for all the bride's viewing pleasure. You could make it a round-up of your favorite pre-marriage memories or fill it with all of her favorite photos from her relationship. Either way, the thought that's put into this book will surely give her all the feels.
Get the Layflat Photo Album from Artifact Uprising for $149
39. For the bride who will likely slip into sneakers at the reception: APL TechLoom Bliss Sneakers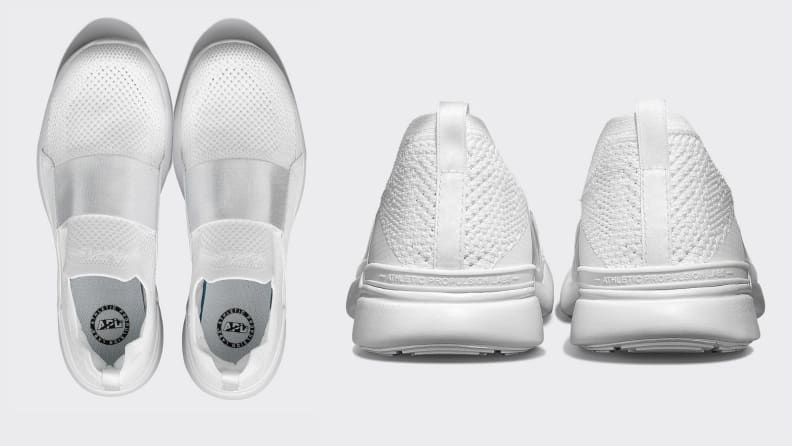 Beloved by celebrities, influencers, and everyday gals, APL's TechLoom Bliss Sneakers are a trendy and useful bridal shower gift idea. These ones, in particular, are not only white (a.k.a. perfect for a bride) but feature a satin elastic foot strap that elevates the design in the most bridal-appropriate way possible. Whether the bride wears them under their dress at the reception or through the terminal on the way to the honeymoon, they'll be thanking you with each step.
Get the TechLoom Bliss Sneakers from APL for $200
40. For the bride who cherishes their beauty sleep: Slip Silk Pillowcase
Silk pillowcases are trendy thanks to their absorption-resistant claims and snag-proof design, which prevents them from soaking up precious nighttime skincare and wreaking havoc on hair. We tried a variety of silk pillowcases, including the celeb-favorite ones from Slip, to see if they live up to claim. We found that they're incredibly soft, live up to frizz prevention and moisture loss claims, and are available in a ton of colors, which means that the bride is in for a treat.
Get the Slip Pure Silk Pillowcase from Sephora for $89
41. For the bride who likes to cuddle up on the couch: Barefoot Dreams In The Wild Throw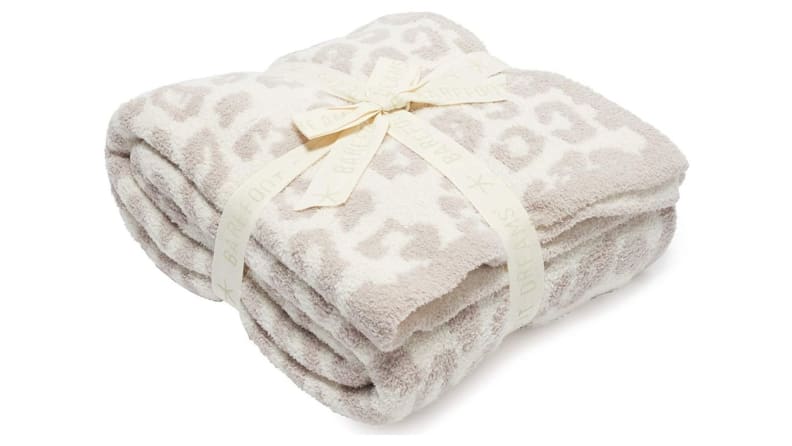 Chrissy Teigen regularly shares her obsession with Barefoot Dreams on social media—but she's not the only one. One Reviewed writer put the Barefoot Dreams CozyChic Throw to the test and believes it to be the best of the best, too. "There are regular throw blankets and then there is the Barefoot Dreams throw blanket," she wrote in her review. "This thing is on a whole other level of coziness." So, the bride really needs one, too.
Get the Barefoot Dreams In The Wild Throw from Nordstrom for $180
42. For the bride who likes to cook: Cuisinart Stainless-Steel 12-Piece Cookware Set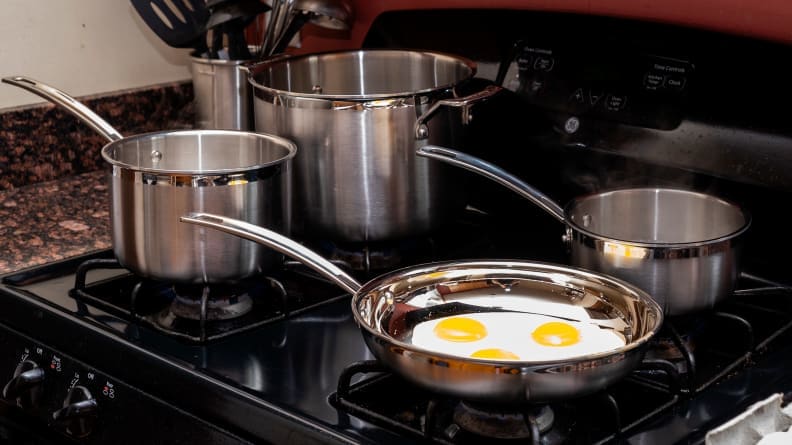 One of the best parts about bridal showers is that the bride can not only snag goodies for themselves, but items that they can use with their partner, too. If the couple recently moved in together or are going to after the wedding, you can't go wrong with gifting them a high-quality cookware set. When we tested the best cookware sets on the market, this 12-piece stainless steel set from Cuisinart earned our Best Value award. That's because it's a great value, it's easy to use, and it sears meat perfectly. As far as cons? We couldn't find a single one.
Get the Cuisinart Multiclad Tri-Ply Stainless-Steel 12-Piece Cookware Set from Amazon for $299
43. For the bride who's always baking: KitchenAid Stand Mixer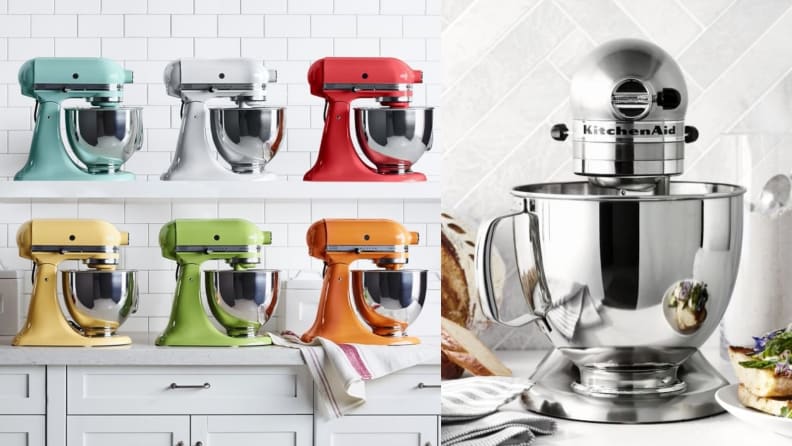 Ask just about any baking enthusiast and they'll tell you that a KitchenAid Stand Mixer is a must in any kitchen. That's because the iconic gadget can be used to make cookies, bread, and pasta, and it adds a classic aesthetic appeal that instantly elevates any kitchen. Plus, it's really the best stand mixer out there. We put several models to the test and found that the KitchenAid beat (literally) the competition in every test.
Get the KitchenAid Artisan Stand Mixer from Williams Sonoma for $429.95
44. For the bride who enjoys cleaning: Dyson V11 Cordless Vacuum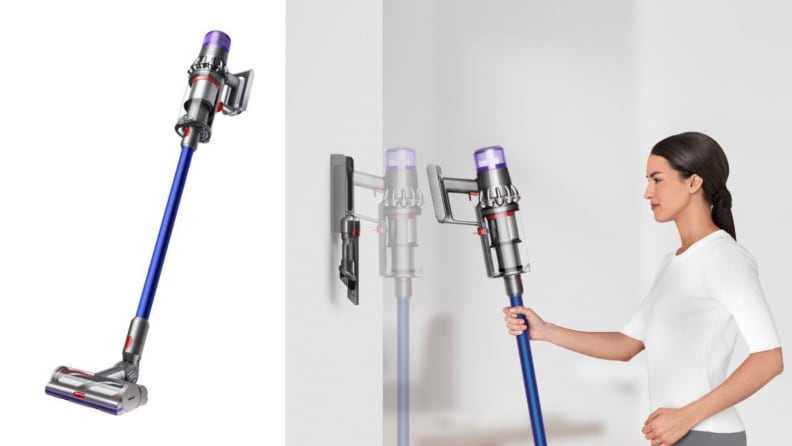 While a vacuum cleaner might not seem like the most sentimental gift, know that anyone who appreciates a deep clean will likely tear up over such a gift. And when it comes to vacuums, it doesn't get better than Dyson. And this one, in particular, is beyond all expectations. We rated the Dyson V11 as the [the best cordless vacuum](https://www.reviewed.com/vacuums/best-right-now/best-cordless-stick-vacuums we've ever tested. It stands out because it intuitively switches gears between floors to offer the deepest clean for the surface, whether it's hardwood, tile, carpet, or upholstery, and it shows how much battery is left, so it won't cut out mid-clean.
Get the Dyson V11 Animal Cord-Free Vacuum from Best Buy for $599.99
45. For the bride who likes to tune out the noise: Sony WH-1000XM4 Wireless Noise Canceling Headphones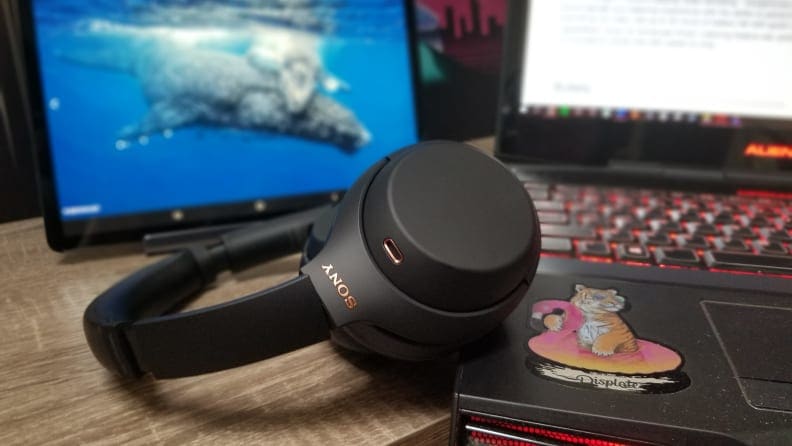 Whether they're working on wedding planning, trying to tackle deadlines, or hoping to relax with a meditation or sound bath, a pair of noise-canceling headphones will come in hand. Of all the noise-canceling headphones we tested, the Sony WH-1000XM4 are really the best. That's because they're comfortable and actually drown out outside sounds, so you can zone into your tunes. They also have fancy features like active noise cancelation, which allows you to control how much of the outside world you hear, and the ability to pause what you're listening to by cupping your hand over one of the ears. Pretty neat, huh?
Get the Sony WH-1000XM4 Wireless Noise Canceling Headphones from Amazon for $348
46. For the bride who eats toast every morning: Revolution InstaGLO Toaster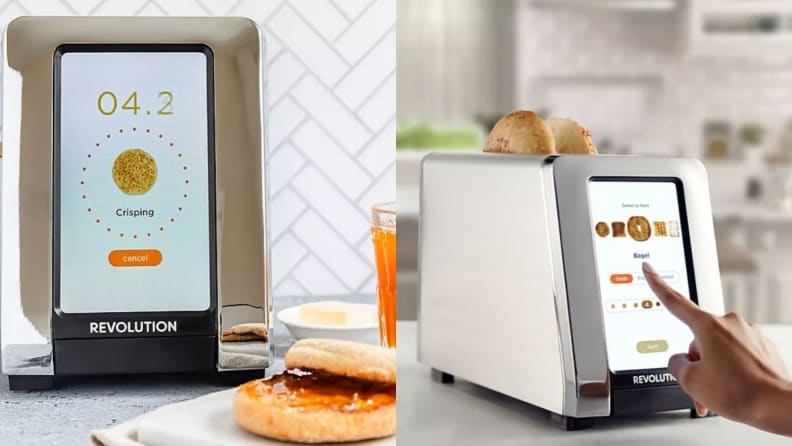 A toaster might not seem like the most exciting bridal shower gift, but this isn't just any old toaster. This touch-screen toaster is designed to perfectly toast bread, waffles, bagels, English muffins, and toaster pastries, whether they're fresh or frozen. There are seven toasting levels and it comes with an easy-to-clean crumb tray. When not in use, the high-tech gadget serves as a clock, so it's versatile, too. Reviewers are also obsessed with this fancy toaster and it has a 4.4-star rating from more than 1,000 reviews.
Get the Revolution InstaGLO R180 Toaster from Amazon for $279.95
47. For the smoothie-sipping bride: Nutribullet Select Personal Blender
Help the bride in your life live their best life full of fresh smoothies by giving them an incredible personal blender. The Nutribullet Select is the best personal blender we've ever tested. The small-but-mighty device can blend through even the firmest frozen berries, ensuring that you'll never have unpleasant chunks floating in your smoothie—and you can drink straight from the blending cup. What impressed us most, though, is that it could make soups and crush ice, which are features usually reserved for full-sized blenders.
Get the NutriBullet Select Personal Blender from Amazon for $99.99
48. For the bookworm bride: Kindle Paperwhite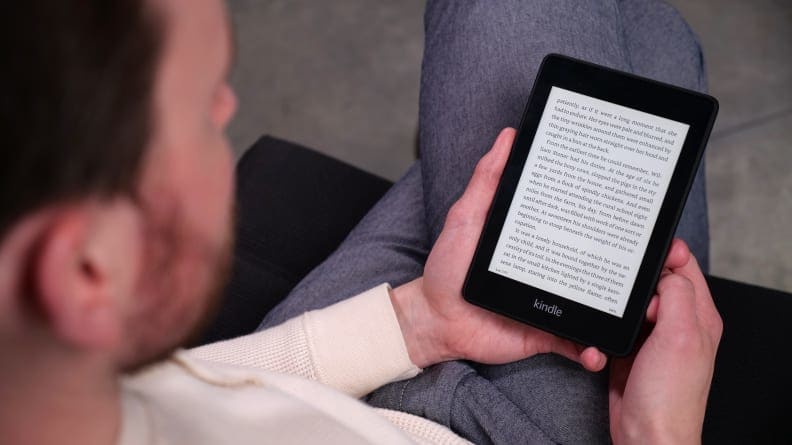 Does the bride love books but hate how much storage they're dedicating to past reads? The Kindle Paperwhite is here to help. We named it our favorite Kindle of all time thanks to its waterproof design and ability to stream Audible books. Plus, given its compact size, it can help cut down on clutter throughout the bride's house and won't require lugging around heavy books if they wants to bring novels on the go.
Get the Kindle Paperwhite from Amazon for $129.99
49. For the busy bride who likes to eat in: Instant Pot Ultra
An Instant Pot is a must for any busy home cook. Its speed pressure cooker setting allows you to cook meals in a jiffy, and we ranked the Ultra 10-in-1 as the best pressure cooker you can buy. That's because it has an updated interface that makes cooking with it more intuitive than ever. "One of the best parts is the display's progress graph that keeps you appraised on how far into the preheating, cooking, or 'keeping warm' process you are," the tester wrote. "So unlike pressure cookers, you're not left wondering how long it will take for the cooking process to start."
Get the Instant Pot Ultra 10-in-1 Pressure Cooker from Amazon for $139.99
50. For the bride who likes to switch things up seasonally: A customizable tile doormat
Rather than giving the bride a monogrammed mat that can only say one thing, check out this clever tiled mat, which comes in 23 color palettes and can be customized to their preference. No matter the holiday or occasion, they'll be able to update it to match (if they want to, that is). Reviewers can attest to the quality of this floor mat and love the versatility of it
Get the Tile Mat from Letterfolk for $75
The product experts at Reviewed have all your shopping needs covered. Follow Reviewed on Facebook, Twitter, and Instagram for the latest deals, product reviews, and more.
Prices were accurate at the time this article was published but may change over time.