Home Improvement Ideas for Preppers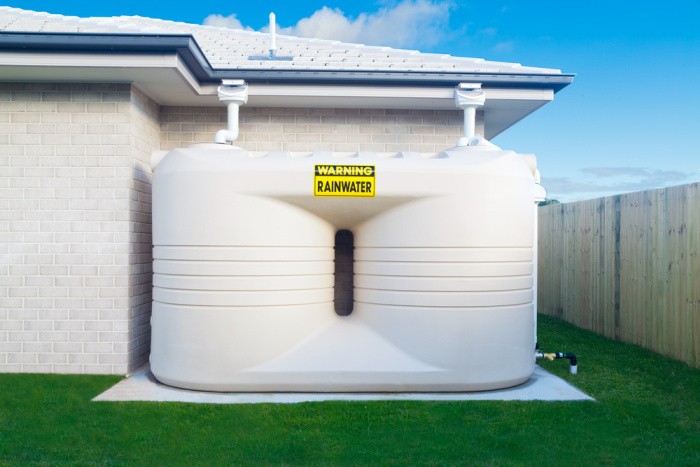 Being a prepper isn't just about stocking up and storing stuff you need. It's also about preparing your home to be self-sufficient, or at the very least sustainable, if there happens to be an emergency situation. There are many home improvement ideas for preppers that can help you be even more prepared in the event of an emergency. 
Home Improvement Ideas for Preppers
Natural disasters, weather, nuclear fallout, energy shortages, calamities, or terrorist attacks are just a few of many situations that could cause your house to be unlivable. If you're a prepper, it's important to structure your home in a way that will benefit you and your family through those situations. The following home improvement ideas for preppers will turn your home into a safe haven during those hard times.
Items I recommend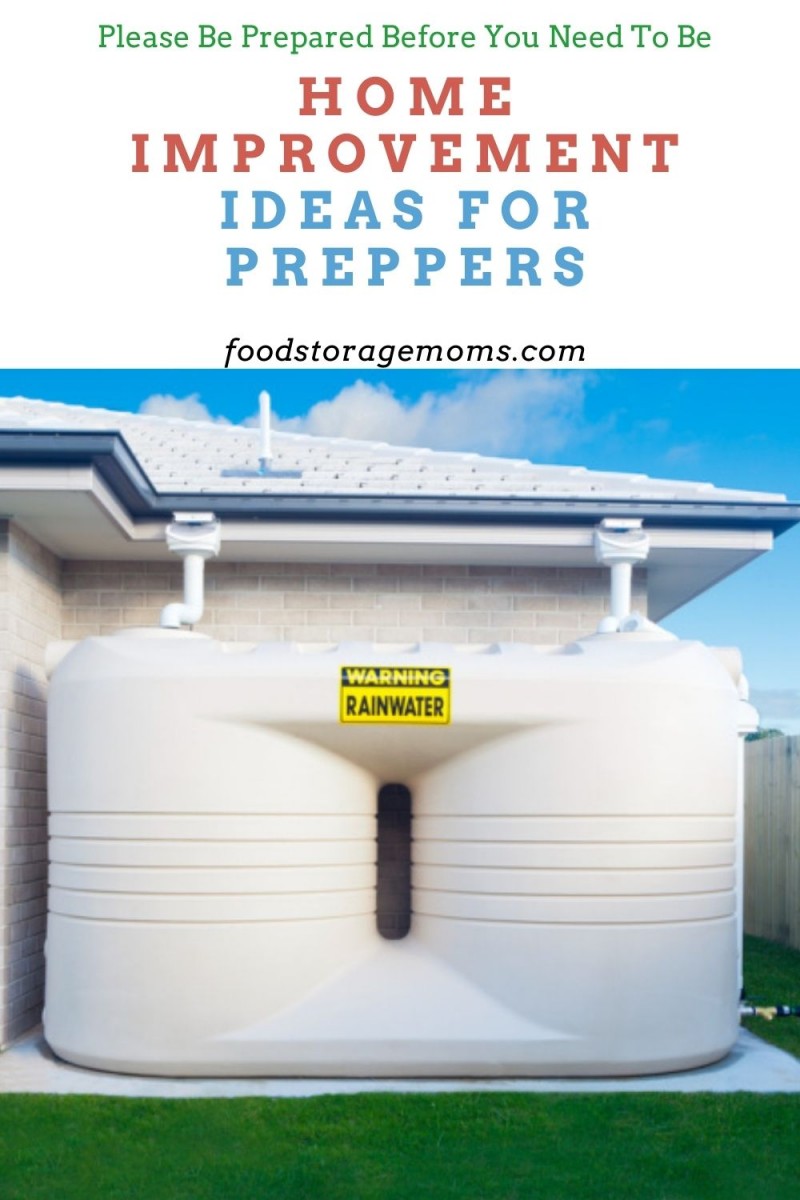 Invest in Solar Power
Solar power and solar lighting can be an incredible source of FREE electricity or light. Solar lighting indoors involves the use of clear "tubes" that extend from your ceiling to your roof, allowing you to take advantage of the sun's energy during the day. We had some installed in our St. George, UT home and I was amazed at the amount of extra light we enjoyed. We put two in the kitchen-dinning area, two in a long hall, and one in the garage. It was great to have plenty of light for food prep, and to not have to turn the lights on as often as we traveled through the house during the daylight hours.
Let's face it, most of us have never had to survive more than a couple of days without power, and in this day and age, it would be difficult to do so. Adding solar power, or just solar lighting to your home, can make it easier to live and function during power interruptions. 
I must say, I can't afford to install solar panels. I wouldn't live long enough to recoup the cost. I love the idea of solar, but it's too expensive for me at this time. I have wanted it for years, but it is what it is.
Evaluate your particular situation. Does your area get lots of consistent sunlight throughout the year? Some areas, like the Northwest, have many days of cloud cover, making the steady use of sunlight very difficult.
Collect Your Own Water
Although you probably have already started stocking and storing water, that supply may not be a long-term solution. You may be able to Find Other Water Sources in an Emergency, but knowing you don't have to source the water will drastically reduce your stress. 
A great solution is to use a cistern (an artificial reservoir) or another way of collecting rainwater. If you really want to be prepared with enough water, place multiple cisterns at various locations around your property. 
This is another thing I have been wanting to do for many years, is to collect my rainwater. If you're handy, there are many options. I'm not handy, so hopefully, I can buy one of these Rain Barrels in a few months. This one looks like it's easy to install for me. My research has taught me it must be placed on a sturdy stand (off the ground) with additional downspout materials. But it appears easy to do. Be sure and check local codes, for some reason some municipalities don't allow families to collect rainwater.
Build a Chicken Coop and Garden
Not only is it important to be self-sufficient with water, but you also need to be able to supply as much of your own food as possible. 
A chicken coop allows you to have chickens both for meat and for eggs. If you aren't sure where to start or how to build a chicken coop, check out this Home-Built Chicken Coop that you can build in one hour for as little as $50 bucks. 
In addition to chicken eggs or meat, you can get fruits and vegetables from your garden. Even if you don't have any land for a garden, I recommend you grow some plants indoors for survival. But, ultimately, you should learn How to Grow an Emergency Garden which includes food you can grow quickly and throughout the growing season, such as potatoes, carrots, beets, lettuce, tomatoes, and melons.
Extend Your Growing Season with a Greenhouse
In addition to just growing a garden, you may want to consider building a greenhouse. If you live in areas that get cold or have long winter seasons, a greenhouse can extend your growing season, allowing you to be self-sufficient longer throughout the year. 
If you aren't sure where to start when it comes to building a greenhouse, check out these DIY Greenhouse ideas, or this Hybrid Hobby Greenhouse Kit on Amazon. 
I'm really hoping I can install a greenhouse behind my small home after it's built. Yes, It's taking forever, it's frustrating, to say the least.
Create a Home Improvement Food Storage Pantry
Although this isn't necessary, it does help to have food storage all in one place so you can easily see what you do or don't have. Additionally, the small spaces under your kitchen, or in a spare closet is sometimes not enough for a whole family. 
A whole pantry dedicated to just food storage (don't forget to rotate) is a great home improvement idea for preppers to help them stay organized and ensure they have enough food to feed their family for months, or even years, depending on the size of their family.
Install Door and Window Reinforcements
Typically overlooked, installing door and window reinforcements is a vital home improvement idea for preppers to consider. When there are state-wide, or county-wide emergencies, you may need to Prepare Your House Against Looters. 
Door and window reinforcements boost your home's security while also giving you peace of mind during normal times. Here are just a few reinforcement ideas to consider:
Invest in a Back-up Generator
Solar power is great, but what happens when you don't have sunlight for a couple of days? You want options so that you can still have the power to keep your refrigerator and freezer running, cook meals, and take care of basic needs. 
A backup generator is a great home improvement idea for preppers to add to their solar power system, or to include a solar-powered generator in their lighting. If you get a gas-powered generator, don't forget to have a way to safely stock up on propane or gas so you are less likely to run out.
Install an Emergency Heat Source
Do you know How to Heat Your Home In An Emergency? If there is a natural gas or home heating oil shortage, your furnace won't work. Additionally, if the power goes out, the fans won't circulate the warm air throughout your home. If you live in an area that gets cold, or even if you don't consider it too cold (think about Texas), having an emergency heat source can quite literally save your life.
There are many emergency heat source options that you can, with the necessary financial resources, add to your home no matter how new or old. I personally have a Mr. Heater Portable Buddy in case of emergencies, but if you have the funds to do it, I would also recommend a fireplace or wood-burning stove. In addition to alternate heat sources, your kitchen stove is typically powered by electricity or gas, so both a wood-burning stove and a rocket stove would give you an alternative way to heat and cook your food. 
This could be an expensive improvement for your home, but is something to consider. Hidden rooms can be used to stash valuable possessions, but they also work as great hideouts in case you are in danger. If someone breaks into your home, you may need a safe place for children to hide while you defend it, or you may need somewhere to hide if you can't defend it. 
Build a Compost Bin
While having a garden is a great way to be self-sufficient, you will need to be able to fertilize it with nutrients. You can turn your food scraps and yard waste into rich garden nutrients. That's why making a compost bin is a great home improvement idea for preppers. 
You can make a compost bin almost anywhere out of anything. You can use wire fencing, a storage container, wine barrels, or even a trash can. Here are 23 DIY Compost Bin Ideas.  
Final Word
The truth is that we never know how long an emergency situation will last. Making a few simple home improvements can drastically improve your chances of survival if things last longer than a couple of months. Remember, luck favors the prepared! May God Bless this world, Linda
Copyright Images: Rain Water Tank Depositphotos_22338829_S
The post Home Improvement Ideas for Preppers appeared first on Food Storage Moms.