The Best Baby + Kids' Products for City Life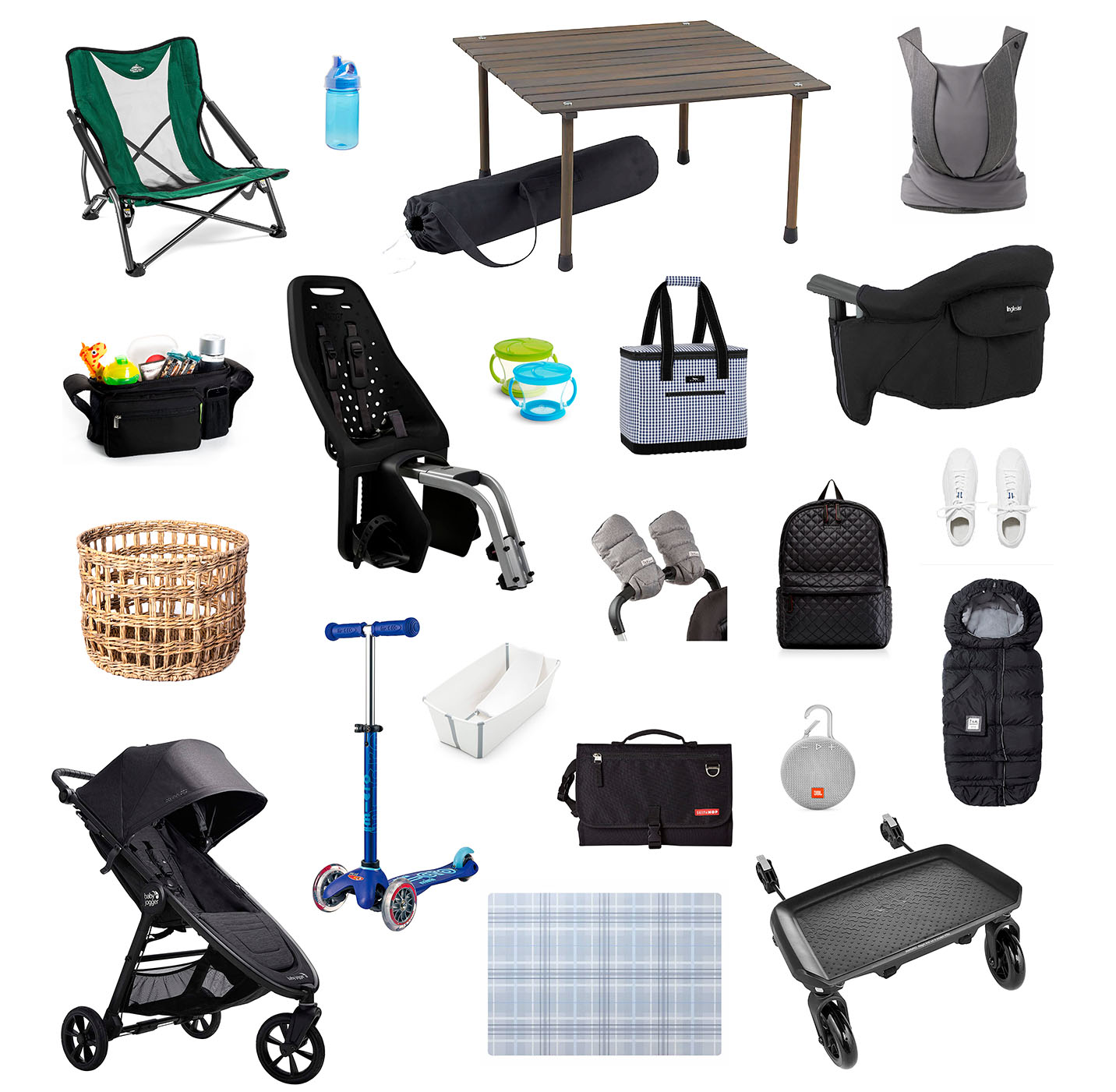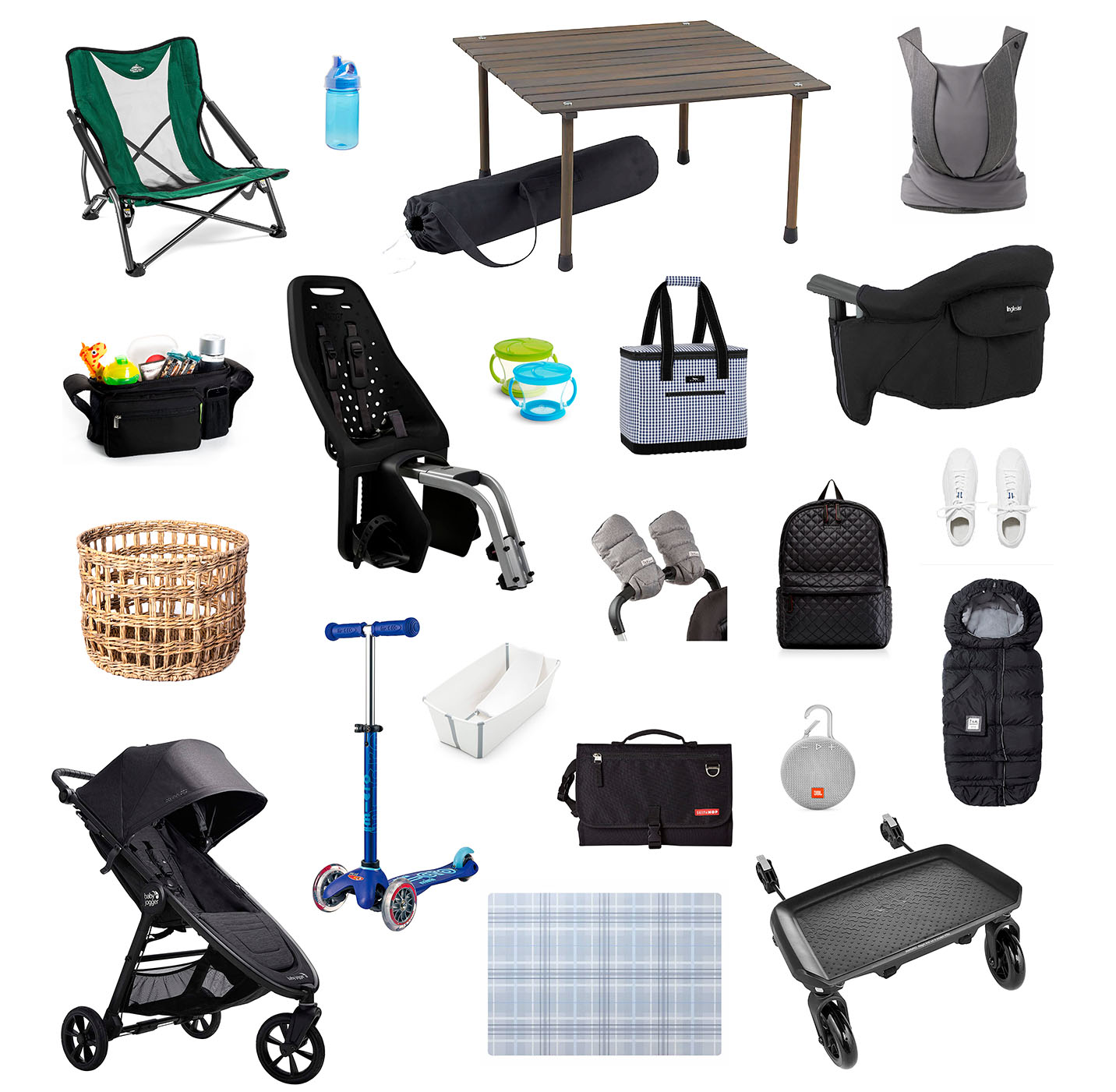 A reader recently reached out and asked for a post on our favorite baby/kids' products for city life, so here we are!
Before I share my list, I should note that Mitch and I subscribe to the belief that when it comes to gear, less is more in the city. This admittedly took us a while to figure this out because the baby industry wants us to think the opposite. "Life will be better and easier and happier if you have all the gear," they'll tell you. But this simply isn't true. In reality, life will likely be better and easier and happier in the city (and elsewhere!) when the minimalist route is taken. Very few people want to be drowning in kids' stuff, after all, and let's face it: it's expensive!
Over the years, we've learned to delineate between what's a must-have and what's clutter… and we try to be really good about re-homing things when it becomes unused. That said, we have our fair share of baby/kids' gear here in Chicago!
Here are our favorites for city life:
Getting around
Home
Inglesina

Clip-On High Chair: #2 baby/kids' product for us. Our neighbor graciously handed down her old one to us, and WHOA. First of all, it meant no more tripping over a giant high chair in our narrow home. Second, it meant that Lucy could actually be involved during mealtimes and activities. In the past, she
Collapsible Bathtub: I'll preface this with the fact that we did not own this because we didn't know about it. But our giant baby tub was always in the way in our small bathroom in our first home, and gosh what a difference this would have made! It folds up and fits in a DRAWER. It's also fantastic for travel.
Baby Bjorn Travel Crib/Pack 'n Play Light: Our friends Bradley and Peter have this top-rated pack 'n play, and I can't believe how small its footprint is when in the carrying case, and how easy it is to pop up or fold down. Definitely wish we had gone this route… but we're near the finish line with playards, so probably doesn't make much sense at this point. ;) Certainly the best I've ever used, though!
Outing essentials
Park and beach
Toys and fun
Micro Kickboard Scooters: YAY! Scooting is our #1 family activity here in Chicago, and no one beats Micro Kickboard in terms of quality and design. The general consensus with parents around here is that if you buy another scooter, you'll have to replace it soon. Buy a Micro Kickboard, though, and you'll only have to buy once! We're such big fans that even Mitch and I own (adult) scooters! My best tip would be to buy a foldable Micro Kickboard if you can find one because you can throw them under the stroller.
Waterproof Basket for Outdoor Toys: We keep this in our front hall closet, and it's filled with toys that we bring out onto the sidewalk every evening. And no big deal if it accidentally gets left out since it's waterproof. I rotate the toys, and the girls are always busy! They play with the other kids on the block, and we get to catch up with our friends. Wouldn't be possible without that thing!
JBL Portable Waterproof Speaker: You can read my full review of the JBL Clip 3 Speaker here, but I'm a fangirl. Hook it to a stroller or bike, and your kid will be occupied for long walks/bikes. (I turn it on whenever Lucy gets fussy, and she instantly perks up and starts singing!) The speaker links up with your Spotify account on your phone, and operating it is so simple that even Kelly Larkin can do it. ;)
Mom and Dad
Rothy's Washable Sneakers: Mitch and I got these this year and love them. They're totally washable, which means that we can run around the city with our kids and not have to worry about spills or mud or anything. They're also out-of-this-world comfy. Definitely my footwear of choice when I'm momming hard!
Hydro Flask Water Bottle with Straw Cap: Up until a couple of years ago, I long struggled with drinking enough water every day as a parent. I was just always so busy, and it would be the last thing on my mind! I now carry this water bottle around with me, and I always drink more than 64 oz in a day! I have way more energy and I feel better in general!
(Winter) Fleece-Lined Pants: My long city walks would not be possible in the winter without these leggings. Tip: Cut out the elastic band in the waist and they'll become ridiculously comfy!
(Winter) 7AM Stroller Gloves: Something else that makes winter walks nicer. While I almost always have ski mittens on during the winter, these are very useful for Mitch—or for when I'm in a rush and don't have time to locate my missing ski mittens. ;)
Any baby/kids' products you couldn't live in the city without?!
The post The Best Baby + Kids' Products for City Life appeared first on Kelly in the City.