The Best Camping Gear of Summer 2018
Top picks for the 2018 summer camping gear list, as recommended by The Dyrt team and our community of campers.
---
As someone who writes about camping, I should probably tell you that my camping gear shelf is organized and pristine that at the start of summer, I simply open a bin of gear that was meticulously cleaned, folded, sorted, and stored last fall.
I am not that kind of camper. Instead, I will rummage through a pile of backpacks to find one that works for my first camping trip of the year next week, and there will probably be a half eaten granola bar in one of the compartments. My tent will smell a little musty, and the dirt that falls out of it will remind me of sleeping next to a river in the North Cascades last August.
Ill clean my gear, get a little organized, and then Ill head out to collect mud and sand and grass stains all over again. I cant wait.
So, yeah. Maybe Im not very organized when it comes to my camping gear. But as I entertain the many camping trips that I hope to take this summer, Im also dreaming of some new additions to my pile of dirty toys.
You dont need every new gizmo and whatchama-call-it to enjoy camping this summer. But a few new pieces can be pretty exciting and help your camping trip run a little more smoothly. Ive enlisted the help of The Dyrt team, as well as our community of campers, in collecting recommendations for the latest and greatest summer camping gear to add to your camping gear list.
The Summer Camping Gear List Youll Love
What will you add to your organized gear closet (or your basement gear pile) this season?

Some campers like a little bit of everything. One weekend youre trekking into the backcountry, sleeping in a bivy bag and adding water to freeze dried meals. Two weeks later, youre renting a campervan, cooking up a big batch of vegan chili, then road tripping to a popular campground at a national park. This camping gear list will come in handy, wherever and however you choose to go camping:
Zenbivy Bed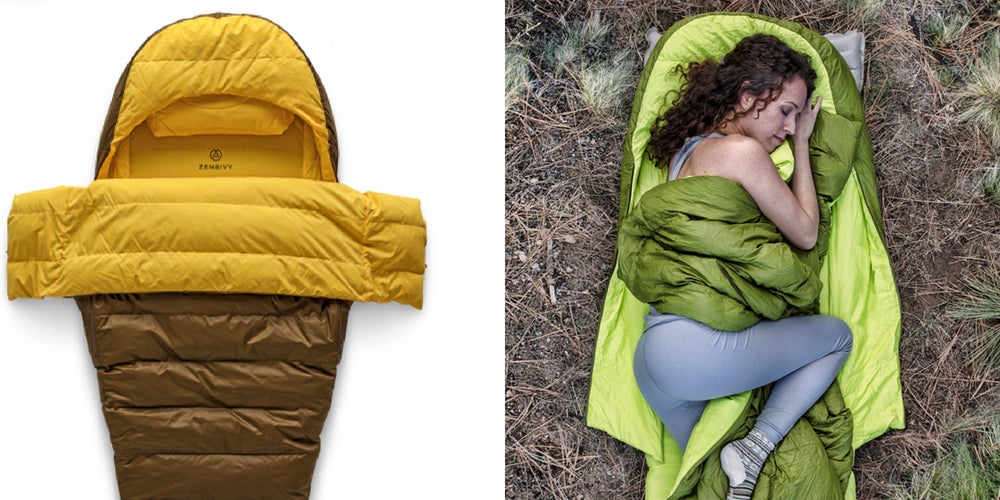 Its hard to sleep when its hot, which is why we think the Zenbivy Bed is especially awesome for summer camping. Its designed to let you sleep however you do at home, without the constricting shapes of most sleeping bags. Use it like a bag, or a quilt, sleep inside, on top, in a hammock, or however makes you comfortable! The Zenbivy packs down to about the size of a Nalgene bottle, so even backcountry campers can enjoy freestyle sleeping.
Buy Now: $260
---
Eureka Midori 2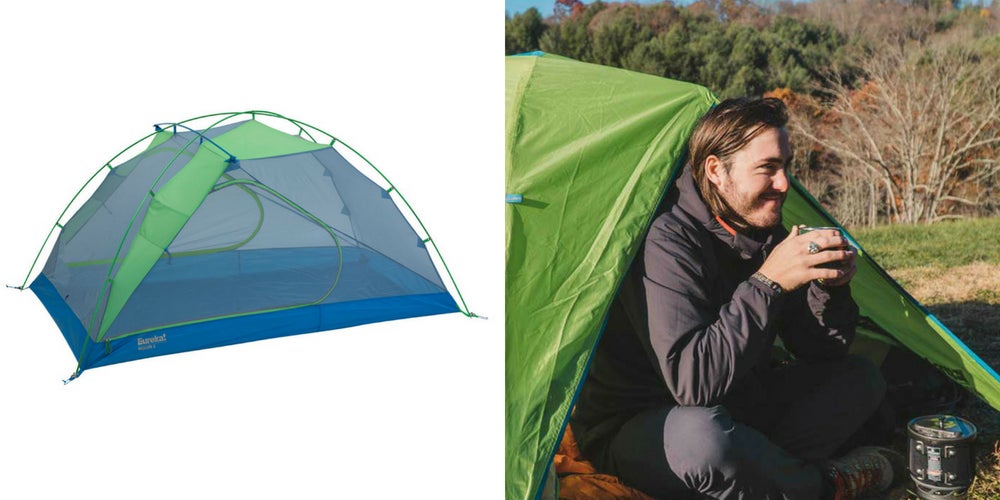 This 2-person tent is a simple and spacious option especially for one person, which is how many of us like to use a two person tent. A third pole above the door pulls the walls to a nearly vertical position, and while you wont want to use this come winter, its sturdy enough for just about any weather in the summertime. Eurekas Midori 2-person tent is light enough for backpacking, but wed use it for car camping, backyard camping, or really any type of camping.
Buy Now: $120
---
The Northface Wawona 6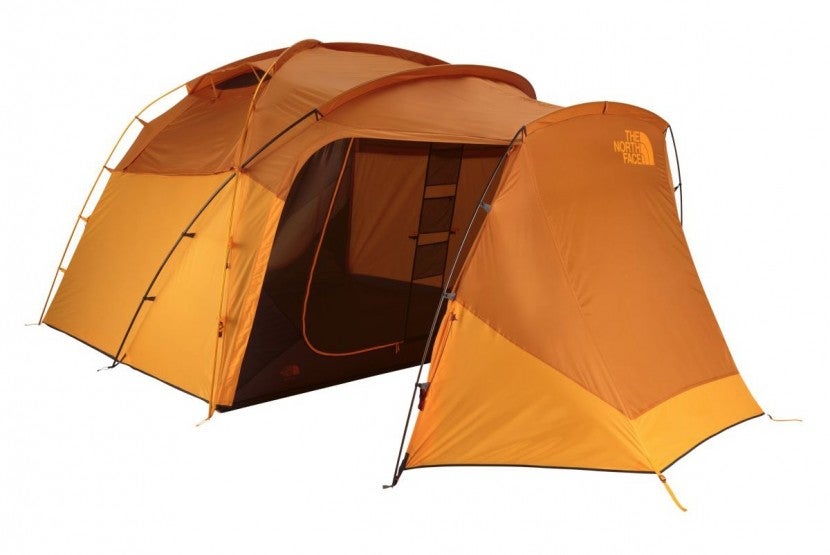 The Wawona 6 from The Northface was designed for families, and its a great value for the size and durability it provides. You can fit up to six people in there with enough space to stand up. But the best part might be the vestibule, which offers lots of extra space for gear storage and getting in and out of the tent. If youre tent camping with the family this summer, youre going to want to check out the Wawona 6 tent.
Buy Now: $400
---
Hydro Flask Tumbler + Straw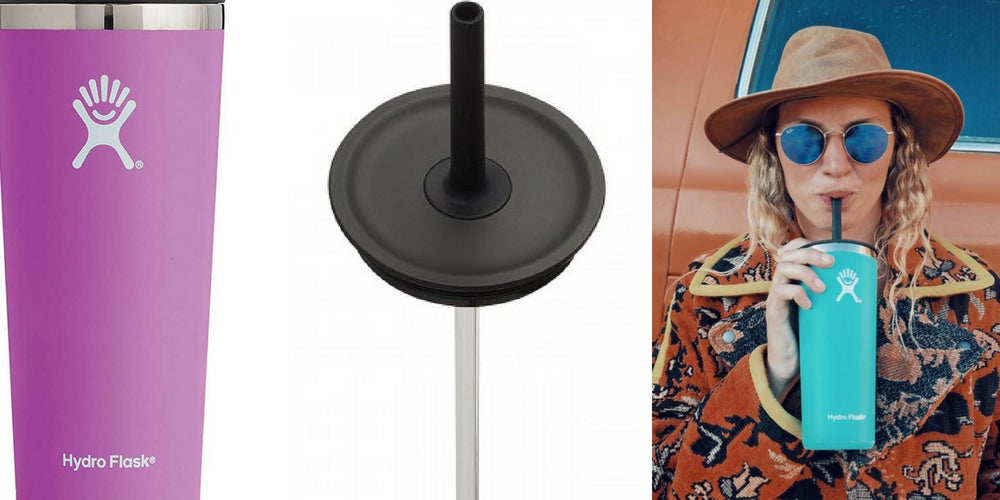 Who doesnt love an iced coffee on the way to the campground? We already loved Hydro Flask for their classic, stainless steel bottles that keep our beverages hot or cold for-almost-ever. But now we can pair their tumblers with these nifty straw tops and it turns into the perfect iced beverage container.
The best part? You can enjoy your cold drink without contributing the worlds massive plastic problem. Lets drink to that.
Buy Now (Tumbler): $18
Buy Now (Straw): $10
---
Sunday Afternoons Waterside Hat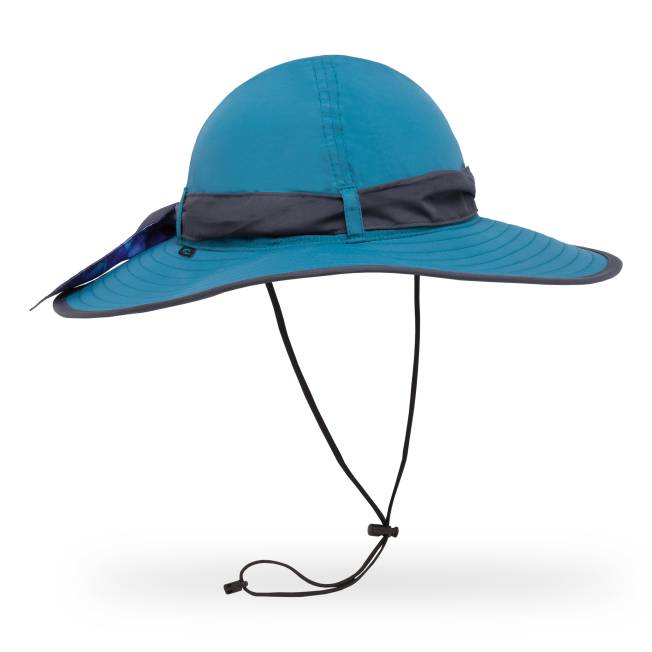 This wide-brimmed hat from Sunday Afternoons will protect your face and neck from the sun on warm days by the river, at the campground, or hoofing it up a mountain. Wherever you venture this summer, sun protection should always be a priority.
We also love Sunday Afternoons artist series trucker hats, but for summertime protection, the Waterside Hat has you covered.
Buy Now: $44
---
Green Goo Bugs be Gone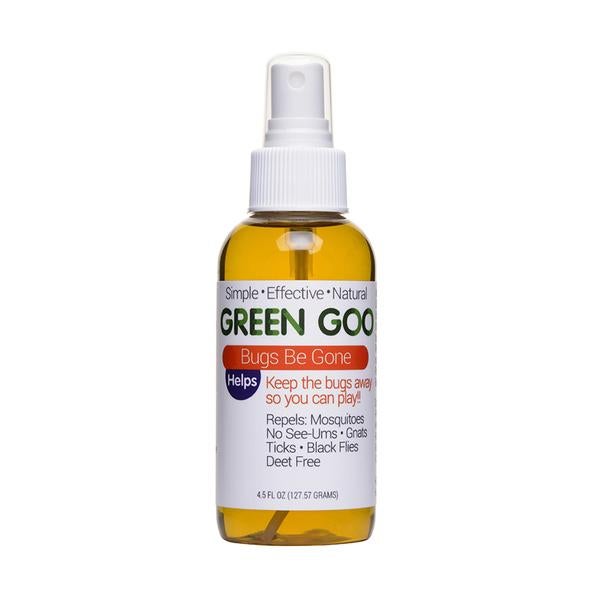 Bugs can be fun (fireflies!), but not so much when theyre the kind that bite. This all natural bug spray from Green Goo will scare away the mossies and no see-ums without damaging your skin or the environment. The herbal blend contains no DEET, Cintronella, or synthetic chemicals, so you can feel good about using it on the people you love in the places you love.
Buy Now: $12
---
humangear GoToob+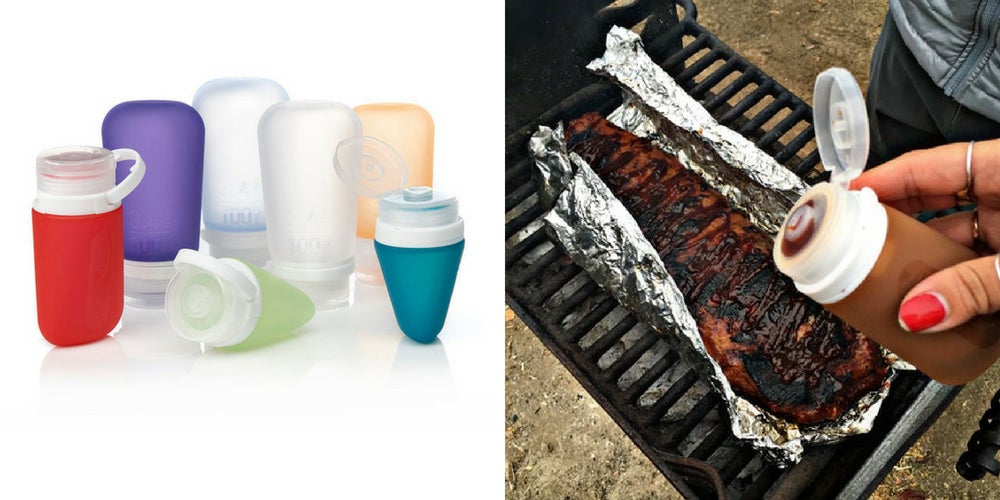 We love the GoToob+ for its limitless possibilities. Gourmet camp chef? Fill up with Olive Oil. Beach lover? Perfect for sunscreen. BBQing some hot dogs? Bring along the ketchup.
For each tube there are hundreds of different uses, these are the perfect extra for your camping gear list at any time of year.
Buy Now: $7
---
Ledlenser MH10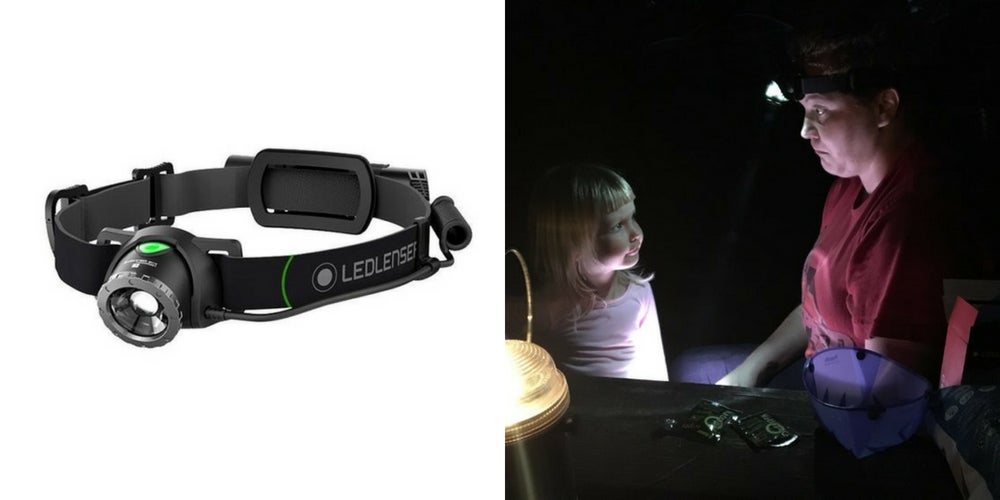 Some of our favorite aspects of camping happen after the sun sets, and we need to to be able to see! (How many of us have tripped over a guyline in the dark?) The MH10 headlamp from Ledlenser is convenient and powerful.
Its one of those items that youll use every single time you go camping, from reading in the tent to navigating a dark trail. And this isnt just any headlamp. Their Rapid Focus technology keeps light focused on a direct path, instead of blinding everyone nearby.
The lighting is phenomenal!writes The Dyrt Ranger, Lindsay R.You also get a green and red additional glass lens that you can screw into the front of your lense for any activity and not disturb others with a bright white light.
Buy Now: $80
---
KoolSkinz Pet Vest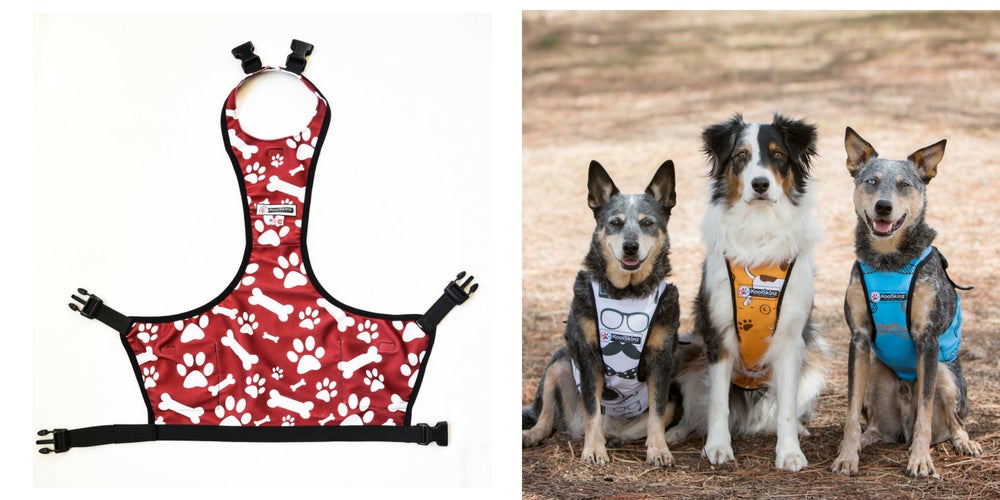 If you love to bring your dog camping and hiking as much as we do, then youve likely run into the summer conundrum; how to keep your canine friends comfortable in the heat. KoolSkinz pet vest has their back on their back.
Each KoolSkinz Pet Vest comes with three freezable pouches. You can freeze them in a freezer, a cooler, or even a chilly stream. After just 20 minutes, the pouch is ready to go. Insert the pouch into the KoolSkinz vest, and it cools them while drawing heat away from their body.
Its still important to pay close attention to your dogs comfort level in the heat, but this vest gives us some peace of mind on warmer days. Hike on, pups!
Buy Now: $80
---
Minim Method Zip Up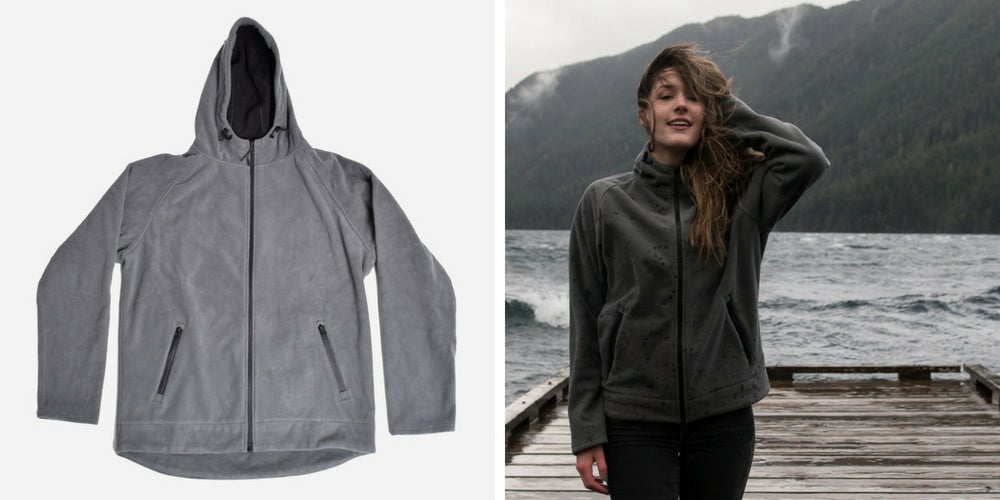 You know that famous quote, The coldest winter I ever spent was a summer at a campground? OK, thats not quite right. But the nighttime chill of the campground has snuck up on the best of campers. Which is why you should always bring layers.
For layering we love this minimalist, zip-up from Minim, a company that focuses on functional, durable styles that stand the test of time. The all-weather shell is made out of waterproof fleece, and the mid-weight insulation is perfect for summer nights that are chilly but not too cool. And you can add additional layers to keep using it into the colder months.
Buy Now (Women): $150
Buy Now (Men): $150
---
REI Co-op Mesh Stuff Sack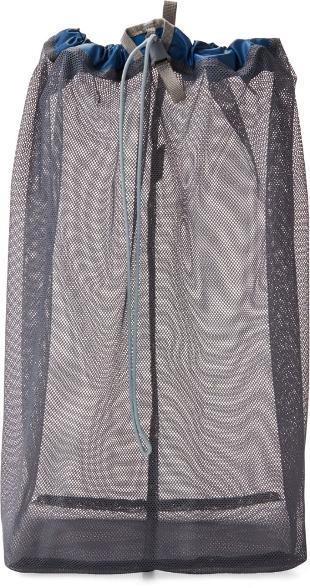 Stuff sacks are super convenient for storing just about anything that fits. Sandy or muddy shoes can dry off in here, as can that wet bathing suit that would stink up the rest of your clothes if you just throw it in the backpack.
Hang your wet gear in one of these mesh stuff sacks from REI to drip dry, or store the little things that you lose easily, like your headlamp or toiletries. The mission to stay organized while camping is an ongoing battle, but this simple piece of gear is a big help.
Buy Now: $10-13
---
Wild Zora Meat and Veggie Bars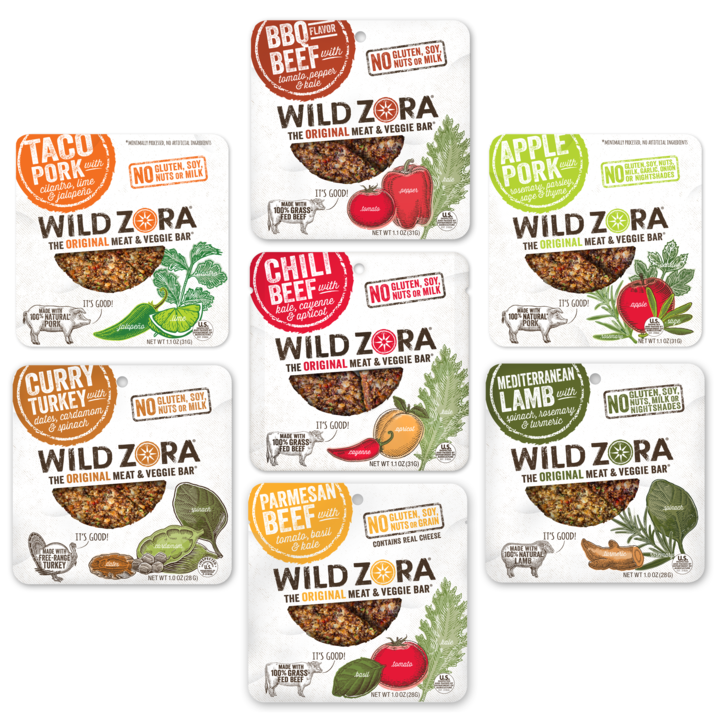 Snacks are crucial for any outdoor adventure. Healthy snacks that are also delicious can be hard to come by. These meat and veggie bars from Wild Zora are made with 100% grass-fed meat and their recipes are naturally free of gluten, grain, nut and tree nut, soy and MSG. Theyre especially great for campers with certain allergies, intolerances, or dietary restrictions.
Buy Now: $21
---
Matador Beast28 Packable Technical Backpack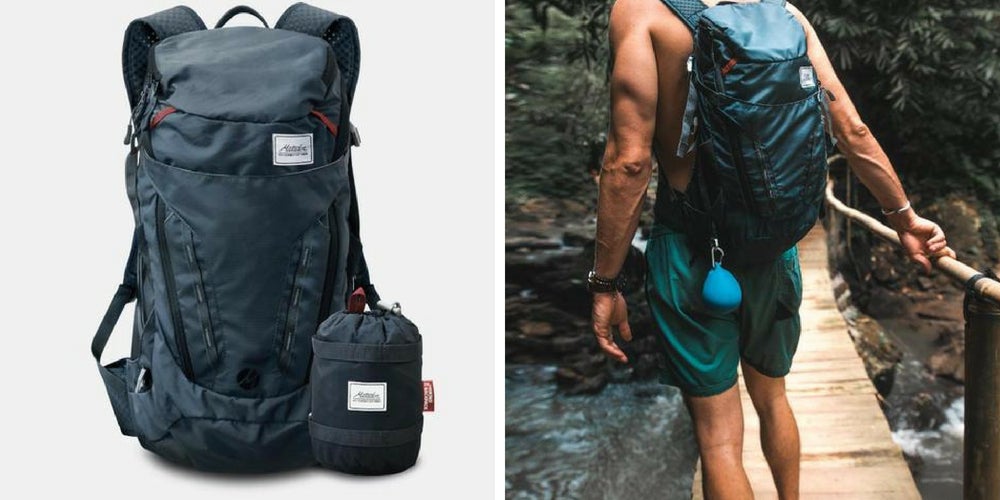 Matador takes lightweight gear to the next level, with technical bags that pack down into compact compression bags. If youre flying to your camping or hiking destination, the Matador Beast28 can be stored inside your other luggage, or used as a convenient carry-on. Were still perplexed by how this durable, rugged piece can become so tiny but it does!
Buy Now: $90

From vintage teardrops and classic RVs to hip VW Westfalias and fully-loaded Sprinter vans, theres a recreational vehicle for everyone these days. If youre drawn to the RV lifestyle, then you probably enjoy bringing the comforts of home to the campground.
Its pretty magical when you can enjoy the crackle of a campfire and a sky full of stars, then retreat to your bedroom on wheels once your eyelids feel heavy. These are our top additions to an ultimate RV camping gear list. (Oh and if you dont have your own RV, the first one is for you.)
Escape Campervans Maverick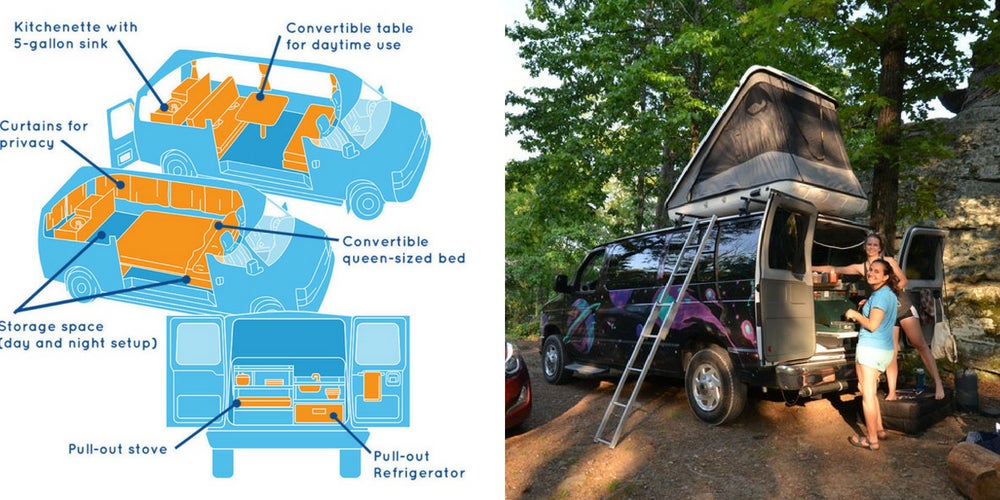 You dont need to shell out tens of thousands of dollars to enjoy some camping on wheels.Among the five Escape Campervan models, the Maverick stands out as the best for groups looking to get away for a week or two.
A full kitchen awaits the most experienced gourmet camp chef in the back of the van, and the convertible dining room becomes a spacious queen when its time to turn in for the night. Each van has a unique design from an LA-based artist, and an additional back-up camera makes the driving experience easy and fun.
But be warned: renting an Escape Campervan may convince you to move into your own van, for real.
Rent Now
---
Mattress Insider Custom Mattress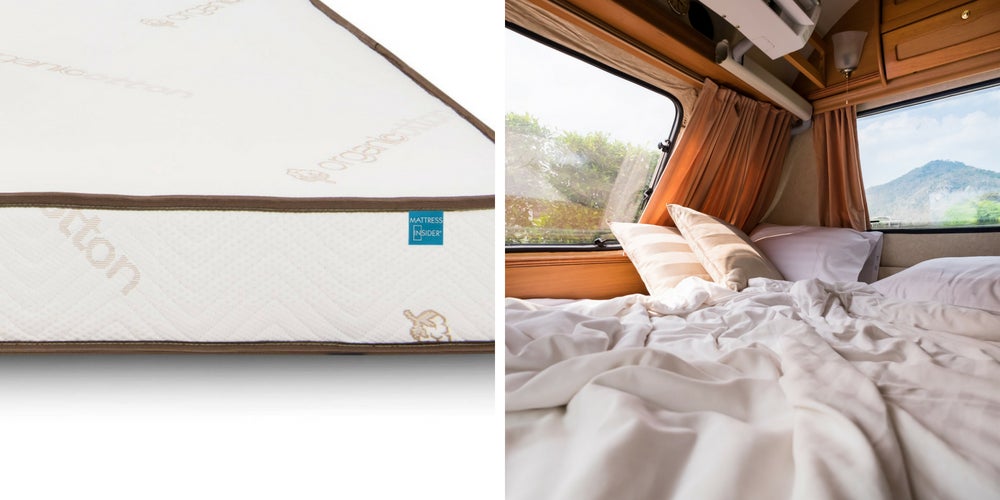 A big draw to RV or van camping is comfort. But if your mattress feels about as soft as dirt floor beneath your tires, you might want to consider an upgrade. (From what we hear, most RVs come with pretty terrible mattresses.) If youre building out a campervan yourself, then youll definitely want to find something that will make your back happy, so you can wake up refreshed and ready to enjoy the great outdoors that you came for.
Custom mattresses from Mattress Insider can be cut to whatever size and shape you require for your recreational vehicle. They also have options for thickness and firmness, so you can find a mattress that fits your rig and your personal preferences.
Buy Now
---
Vivocci Unbreakable Wine Glasses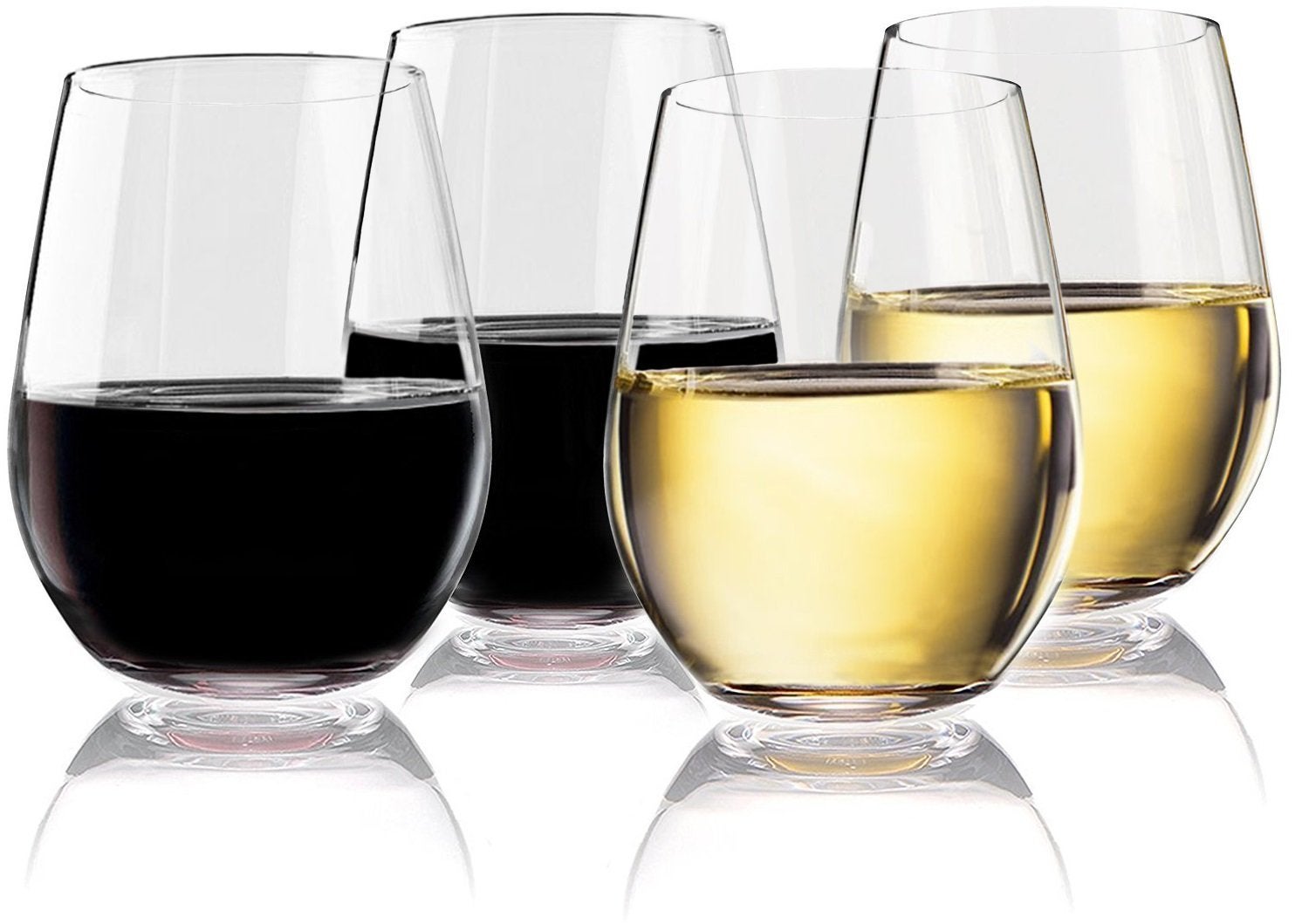 Dont be afraid to get fancy in your RV or campervan. These wine glasses feel like the real deal, but they wont break. So pour yourself another glass of chardonnay.
Buy Now: $24
---
Marpac Rohm White Noise Sound Machine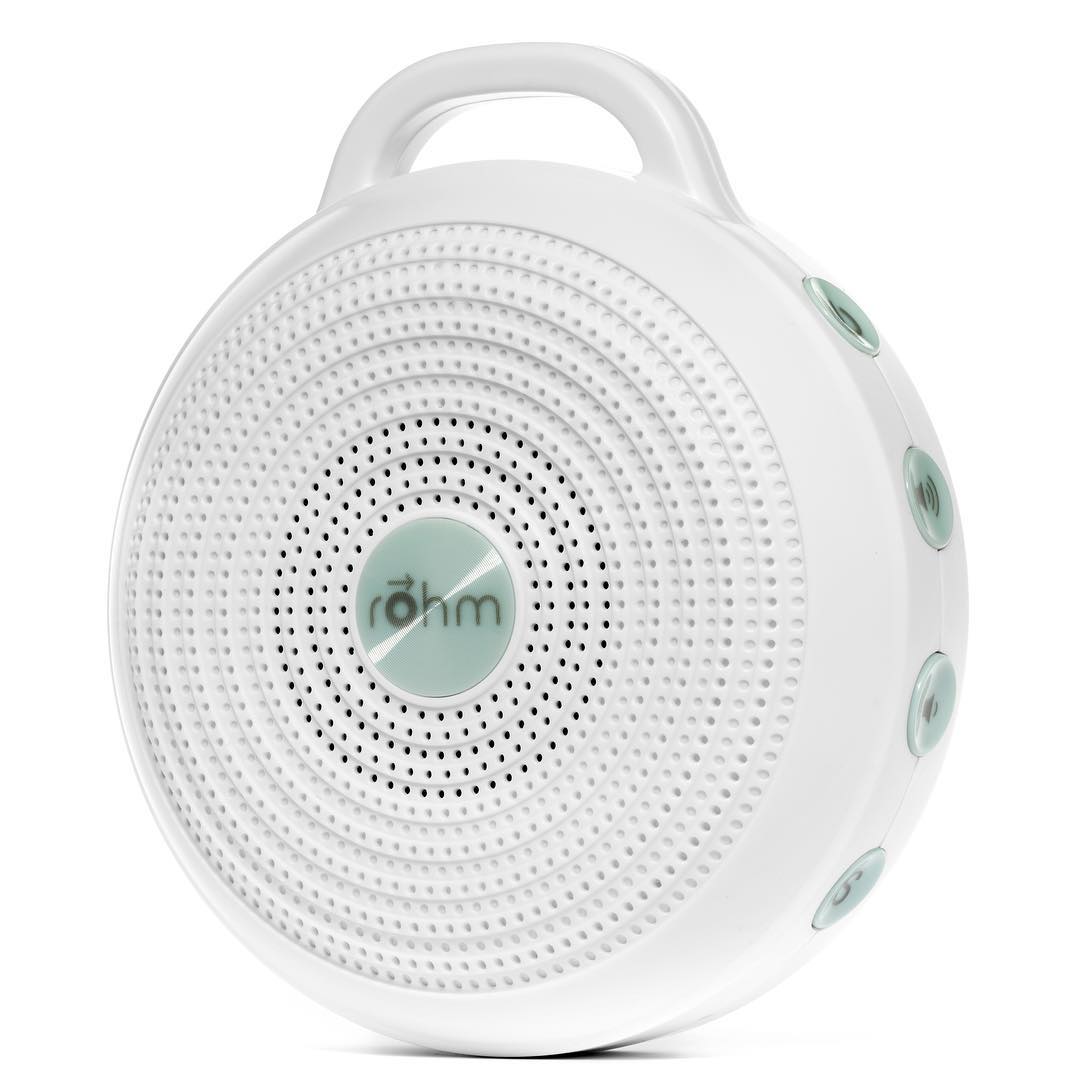 Whether youre living or camping in your rig, youre not always lucky enough to land in a peaceful, forested paradise. Sometimes you have noisy campground neighbors. Sometimes, you park at Walmart. For those times, a white noise machine can be helpful to drown out the world and get some shut eye, so you can camp better the next day.
The Marpac Rohm White Noise Sound Machine is compact, lightweight, and charges via USB, so its super convenient to bring to the campground.
Buy Now: $35
---
Midland Radio XT511 GMRS Base Camp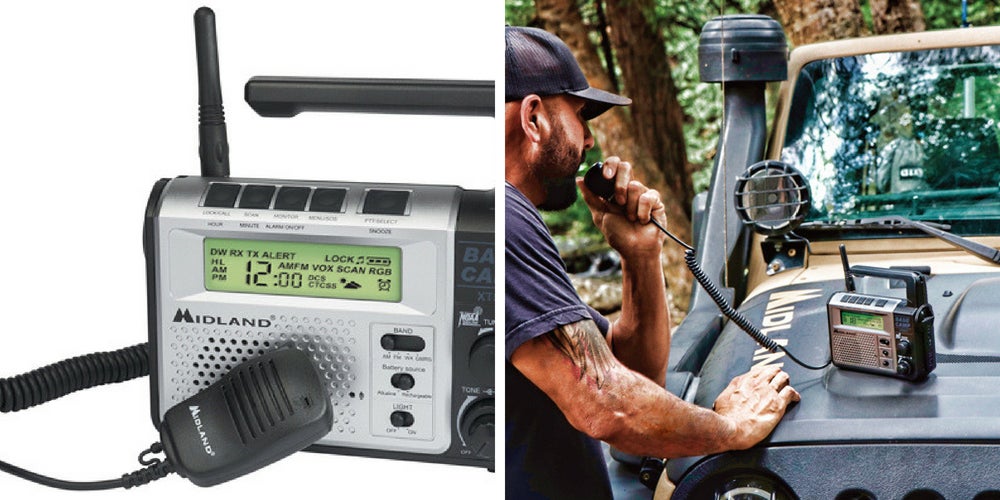 Gear that is compact and multipurpose helps you make the most of your space in an RV. Midlands XT511 GMRS Base Camp combines high-powered reliable communication with NOAA All Hazard/Weather Alerts, AM/FM radio, flashlight, and several power options.
Buy Now: $100

Car camping is classic camping. Its loading the trunk with a cooler full of cold ones, a tent, and all the gear to keep you comfortable and entertained. Its driving straight to your weekend getaway, where youll roast marshmallows, go hiking, play campfire games, and curl up in your sleeping bag after a long day of fun. You can bring the family, rally the friends, or camp solo.
You can find a quiet campground at the end of a long dirt road or enjoy the communal atmosphere of a popular destination, like Upper Pines Campground in Yosemite. No matter where you go, youll be surrounded by nature, with the convenience of a car full of whatever gear you need for the perfect camping weekend. Heres what wed pack from our car camping gear list:
Primus Kuchomo Grill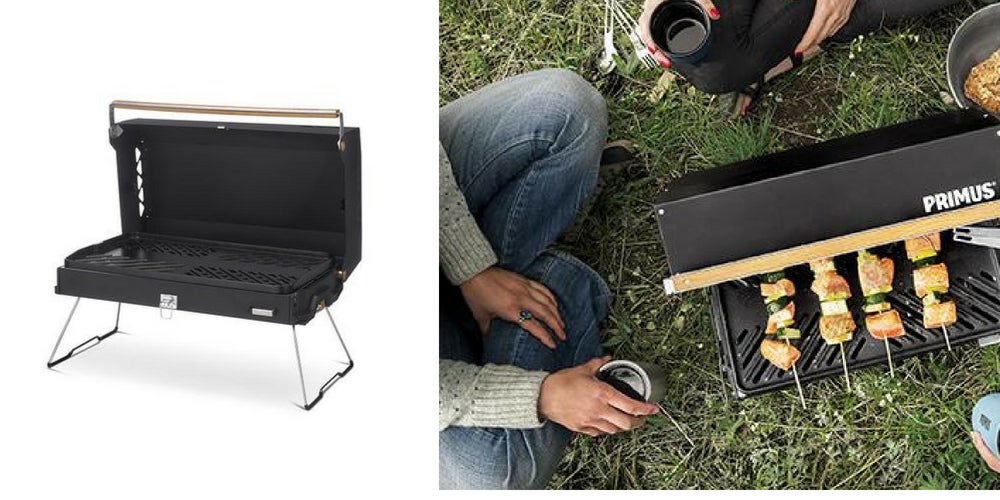 Theres the camp stove, and then theres the camp grill. The Kuchoma Grill from Primus gives you the opportunity to host a barbecue right at your campsite.
Lighweight and compact, this grill is easy to pack up in the car and set up at the campsite. The Kuchoma features a domed steel hood that traps in the heat so you can cook your food indirectly when the lid is closed. Its also easy to clean, and what camp cook doesnt love that?
Buy Now: $180
---
Inno Wedge 665 Roof Box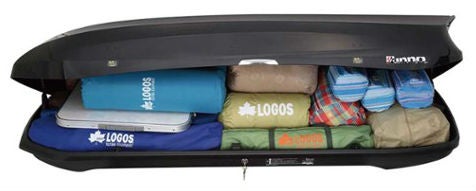 Whether youre packing summer camping gear or schlepping winter snow sport supplies, the Inno Wedge 665 Roof Box is an all-around reliable cargo expansion for your car, van, or SUV. Its capable of holding 6-8 pairs of skis or 4-6 snowboards, perfect for when youre carpooling up to the lodge or throwing a long weekend party at your favorite lakeside cabin. In addition to holding 400 liters of gear (equivalent to six and a half big backpacks), it can also be opened with one hand for easy loading.
Buy Now
---
Klymit KSB Double Down Sleeping Bag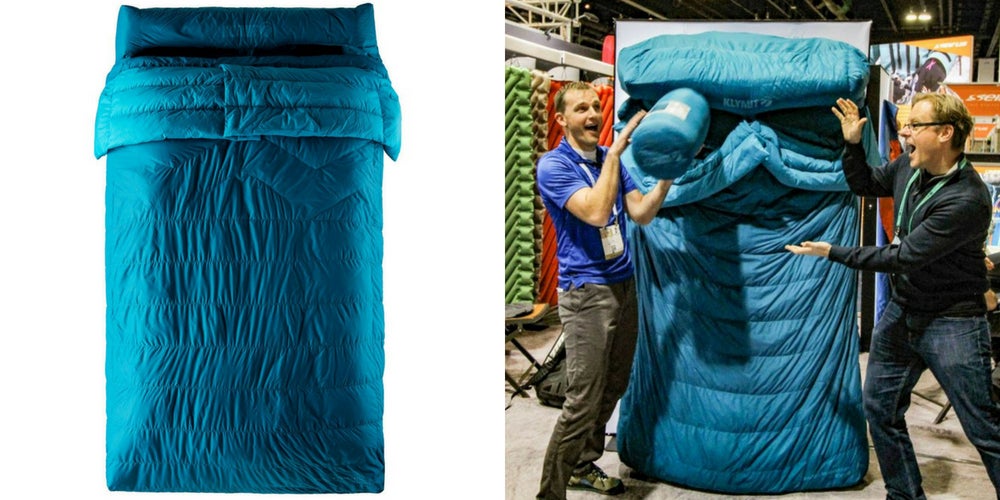 If youre snuggling up with someone at the campground, or just want the extra room for yourself, this double down sleeping bag from Klymit is next level comfort. Individual draft covers, hood snaps, and 2-way zippers on both sides make it easy for two people with two sets of sleeping preferences find their comfortable sleep zone. Its made for three seasons, so you can stay cool in the summer and keep camping into late fall of mild winter excursions.
Buy Now: $400
---
Natures Coffee Kettle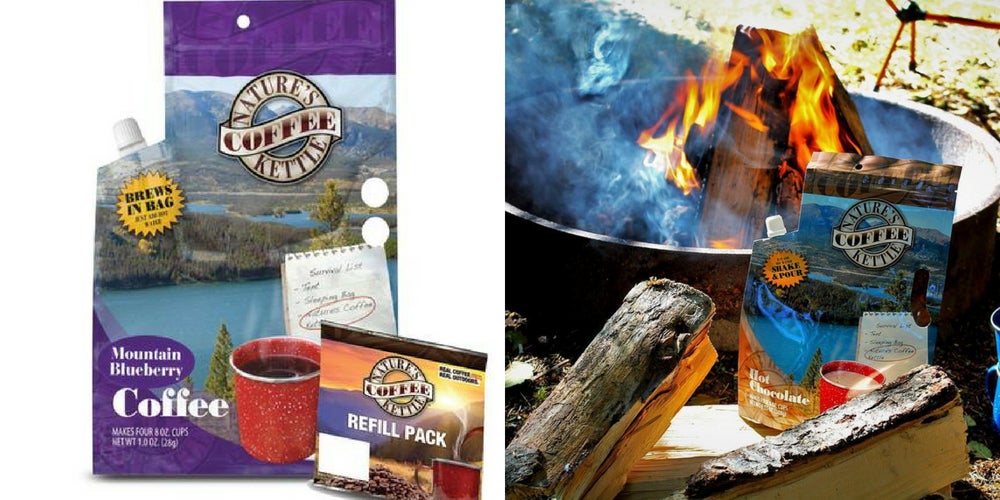 There are about a hundred different ways to make coffee while camping, but we think Natures Coffee Kettle is the best for sharing your morning brew with friends in less than 7 minutes. Mountain Blueberry tastes just right on a brisk summer morning, and each pouch offers four servings.
Buy Now: $12
---
Rumpl Pride Blanket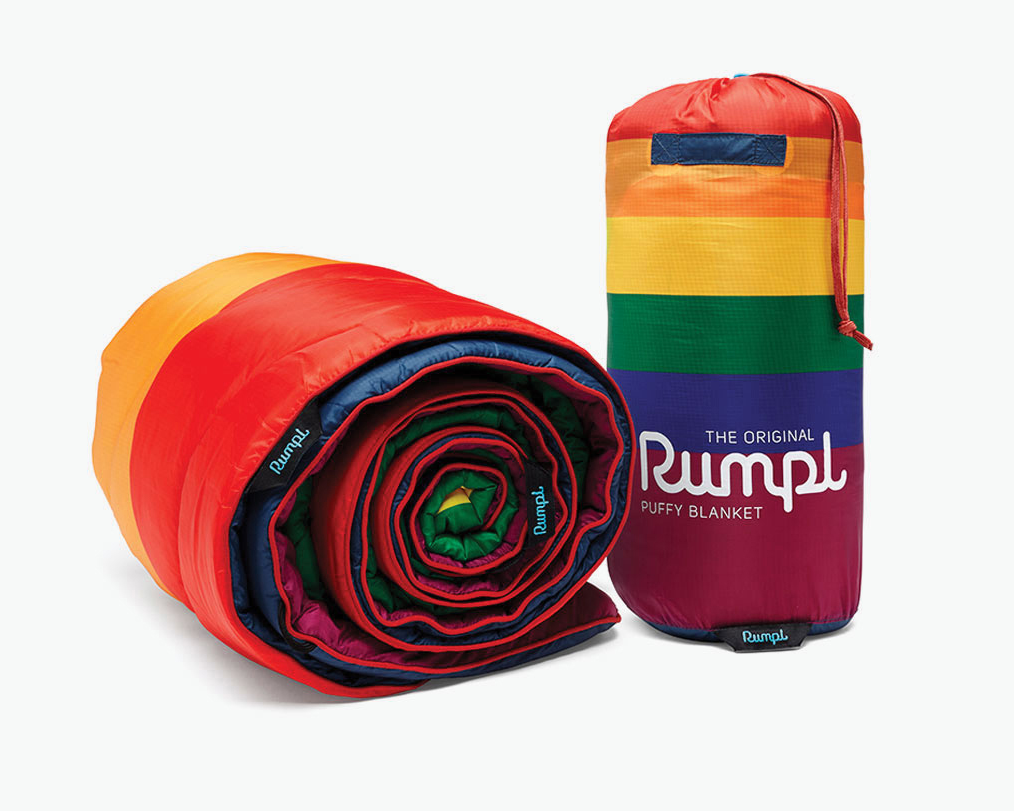 Celebrate Pride Month this June and embrace the rainbow all year long with Rumpls Pride edition puffy blanket. Rumpl blankets are made from the same material as your technical puffy jackets and insulated sleeping bags. If youre hitting the beach this summer, sand will roll right off.
The best part: Rumpl will donate $5 to the Trevor Project for every pride blanket sold.
Buy Now: $129
---
EthnotekTravel Daypack | Premji 20 Liter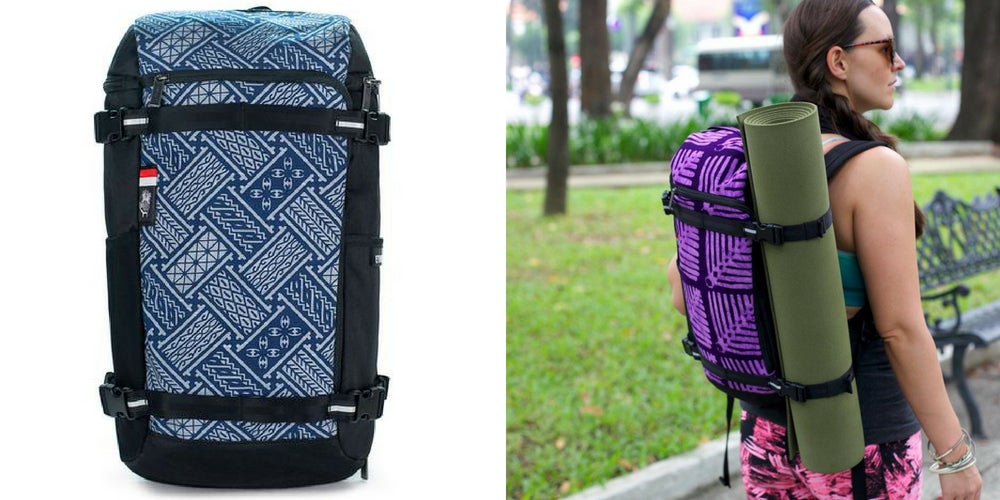 Whether youre heading out from the office on an afternoon day hike or camping at a national park for the weekend, the Premji 20 liter is just enough pack to get you where youre going without weighing you down. Its big enough for your snacks, a water bottle, and a change of clothes, or a simple hammock/bivy setup. If youre car or van camping, youll have a sturdy daypack to take on all your jaunts from campsite to waterfalls, overlooks, crags, and beyond.
Buy Now: $99
---
Renogy 15000 mAh Solar Power Bank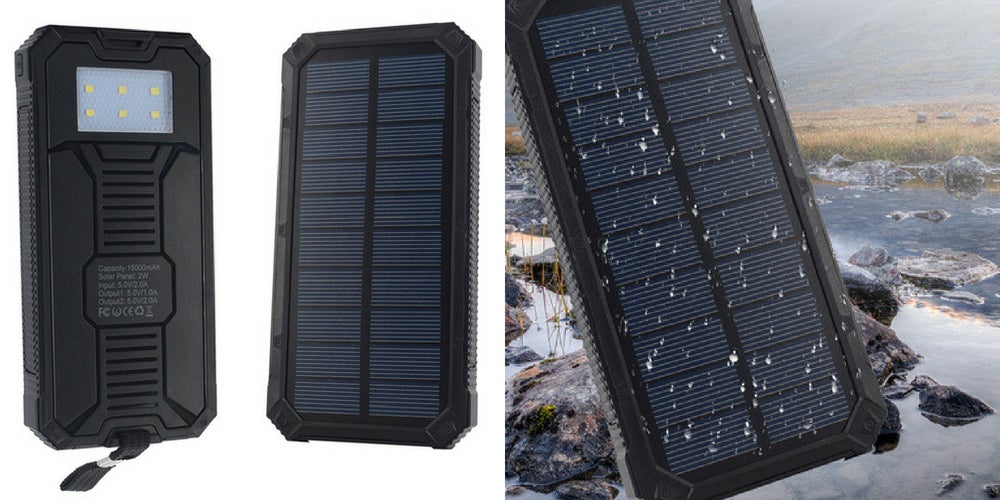 Renogy is known for their go-anywhere, do-anything products like theirportable solar panelandsolar phone charger. If youre car camping, you probably dont need a full solar setup. But who doesnt need to charge their phone? Whether youre playing some dinnertime tunes around the campfire or reviewing a campground with The Dyrts mobile app, its handy to keep your devices charged, even when youre trying to disconnect.
Renogys Solar Phone Charger weighs just over 2lbs, you can charge two devices from this power bank as long as the device itself has enough power in the lithium battery. Plus, its shock-resistant, water-resistant, and dust-proof. In short, this phone charger was made for the campground.
Buy Now: $99
---
Treepod Cabana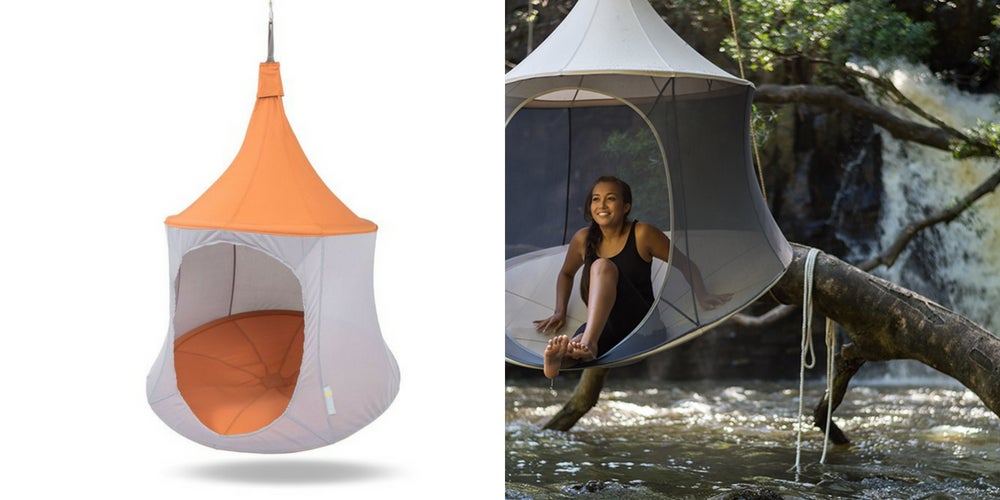 Not every camping trip needs to be filled with non-stop activity. Sometimes its nice to just hang out in nature. And we are dying to do some forest bathing in the Treepod Cabana.
This stylish, hanging nest is inspired by the Magic Spun Chair which is on display at MoMA in New York City. But since yours will likely be hanging outdoors (it works indoors, too!) youll appreciate the mesh sides which allow you to enjoy 360 degree views of your campground, the beach, or wherever you find yourself lounging.
Buy Now: $200
---
The IceMule Boss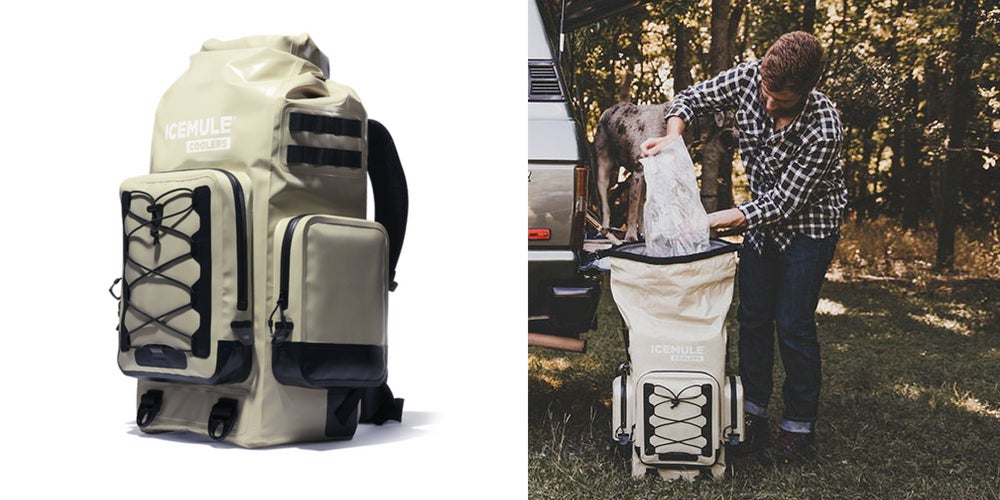 Camping and beer go so well together its a shame that you sometimes have to choose between warm brewskies or awkwardly lugging a giant cooler down a narrow trail.
If you have yet to invest in a cooler, the The IceMule Boss, a backpack cooler should be on the top of your camping gear list. that is actually tough enough to keep up with you, and keep your beers cold for 24 hours. Plus its designed for hikers in mind, with the kind of features and back padding you usually see on technical, non-cooler backpacks.
Buy Now: $300
---
Ozark Trail Instant 2-Room Shower Tent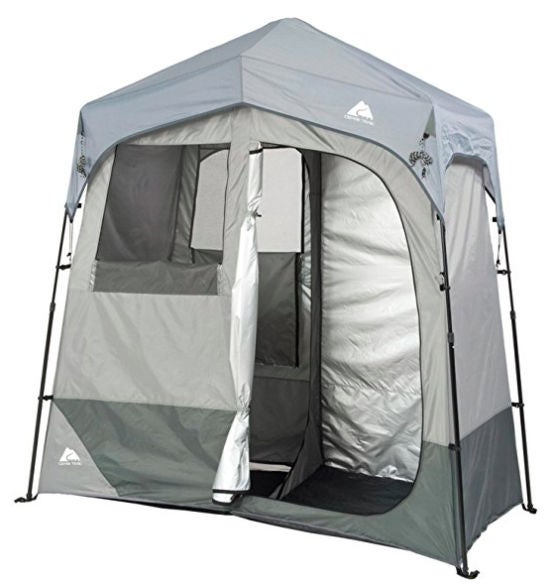 Need a little extra shelter beyond your tent? The instant shower tent from Ozark Trail includes a 5-gallon, solar heated shower. Bathing is the obvious use for this easy-to-assemble, standing tent. But it makes a great gear shelter, too.
Buy Now: $69

Looking to escape the crowded campgrounds for some peace and quiet? Backcountry camping is where its at. Let your own two feet carry you to remote locations where you can enjoy the sounds, smells, and sights of nature all to yourself.
Just dont forget that your feet (and your legs, back, shoulders, etc.) will be working hard, so pack light. Keep it simple and compact with this backcountry camping gear list:
Foot Kinetics RunGoo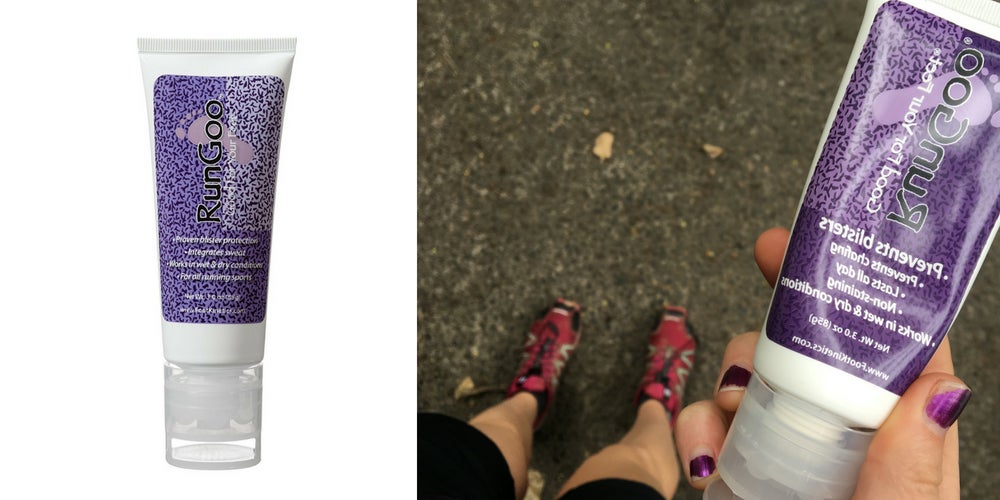 When your campsite is miles away, the last thing you need is a blister. Those bubbles of angry skin sneak up on even the most experienced of outdoor adventurers. The founders of Foot Kinetics, Carl and Rick, are both hikers, climbers, and scientists. And for the sake of their feet, blisters were a problem they wanted to fix.
I used their RunGoo on a recent 20-mile trail run and it felt silky smooth on my feet. I already had some pretty nasty blisters, but this stuff prevented any new ones from popping up. And I could feel the extra protection between my skin and my socks. Highly recommended for anyone whos covering mileage in their camping and outdoor endeavors!
Buy Now: $11-18
---
Mountain House Ice Cream Sandwich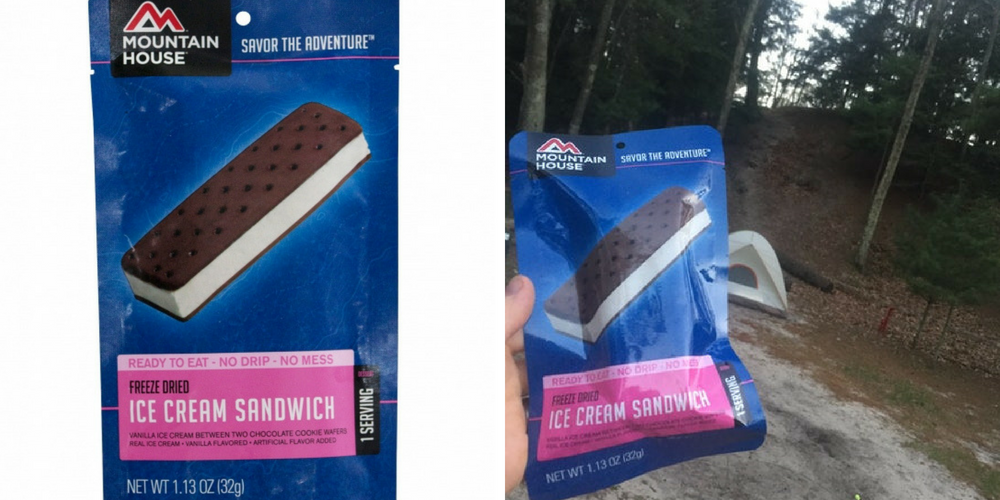 If youre looking for a sweet and lightweight treat that wont drip and ruin your new pair of shorts, the freeze-dried Ice Cream Sandwich from Mountain House wont disappoint. Two chocolate cookies surround creamy vanilla ice cream to satisfy your sweet-tooth in the backwoods. And no, you dont have to freeze them.
At only 140 calories, you wont feel guilty about this treat (especially after a few hefty miles on the trail).
Buy Now: $3
---
RoM Outdoors Womens Summit Hiking Pants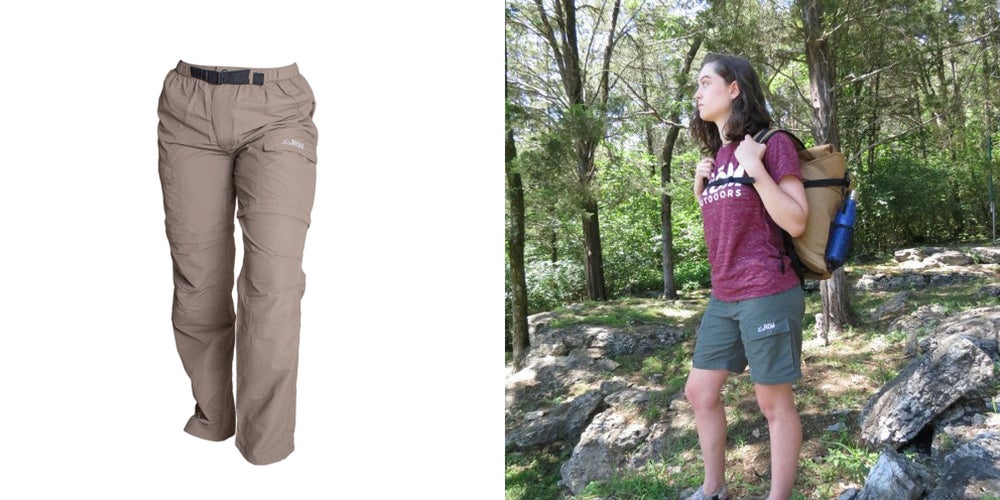 RM Outdoors excels in making items that serve multiple purposes. In this case, their womens hiking pants function as both pants and shorts, depending on the weather. The waist band adjusts to fit varying body types and both pockets zip close to make sure your chapstick and keys dont fall out while youre hiking.
Buy Now: $65
---
Platypus Gravityworks 2.0L Water Filter Bottle Kit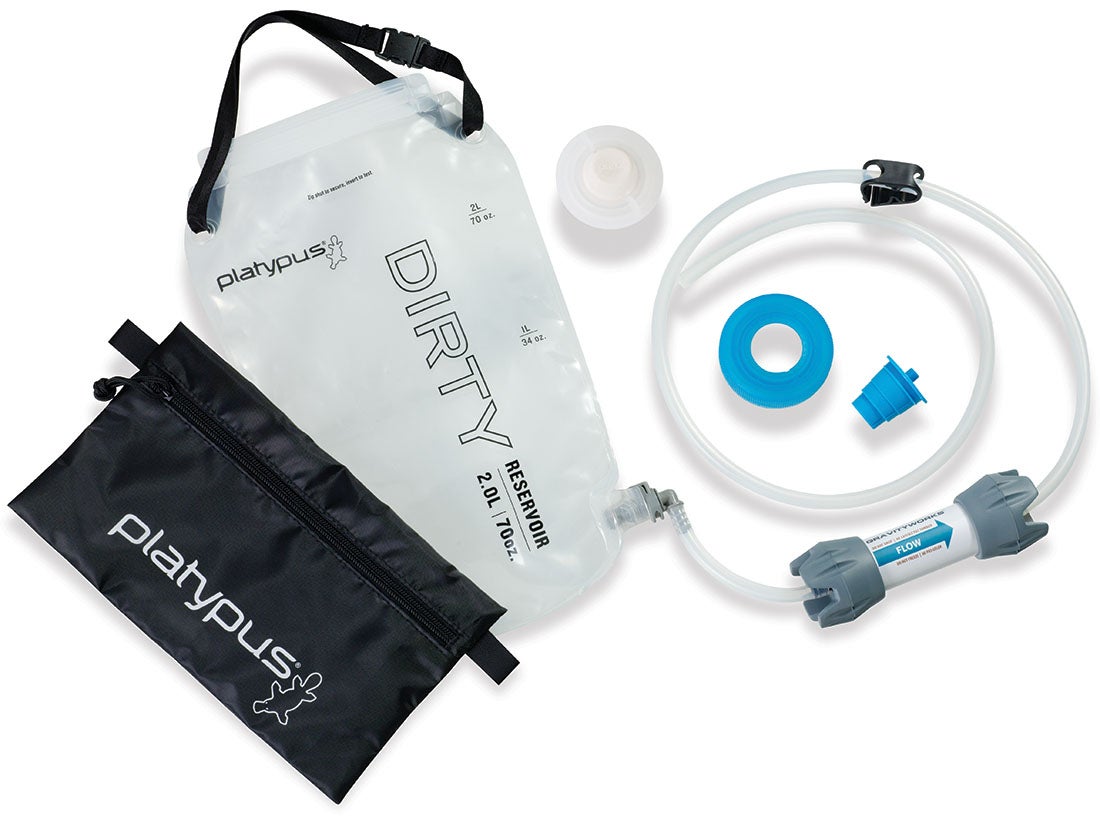 This minimalist filtration system is great for two people who want keep it simple without taking risks with their water in the backcountry. The pump free kit is lightweight and filters up to 1.5 liters of water a minute.
Buy Now: $100
---
RoanlineCotopaxi Teca Windbreaker Jacket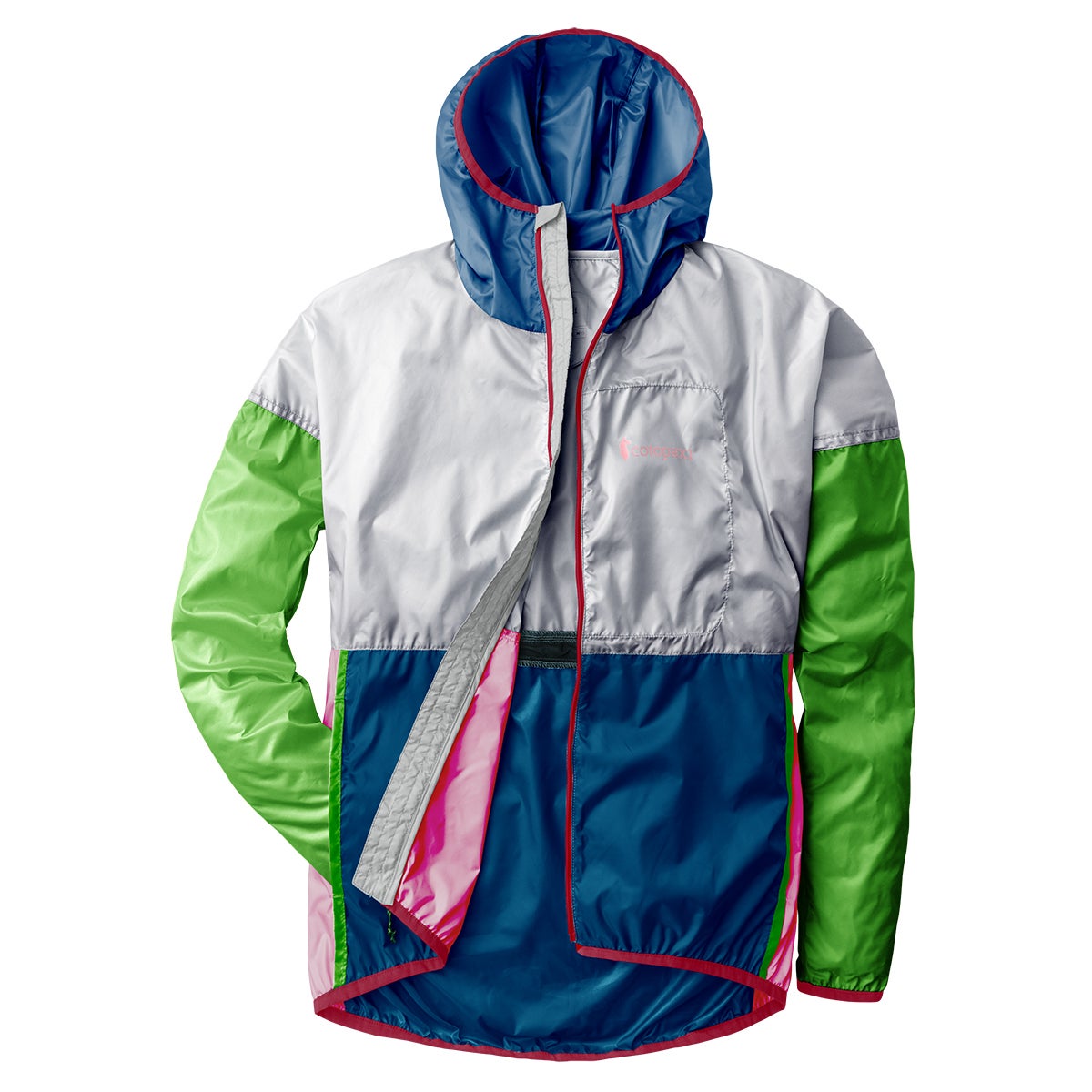 When making trips into the backcountry, you want lightweight layers to keep you comfortable for a variety of conditions, while keeping your pack load as light as possible. Featuring Cotopaxis signature bright color block design, the Teca Windbreaker protects you from the bite of the wind and deflects light rain, so can go further with almost any summer forecast.
$80
---
Vivobarefoot Primus Trail SG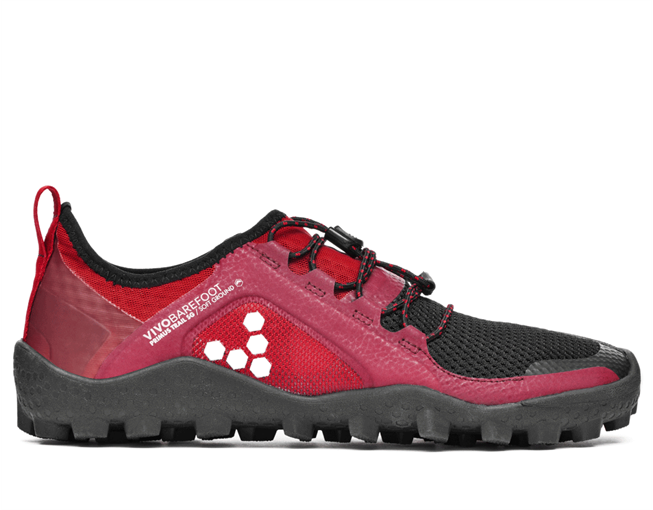 The Primus Trial Soft Ground shoe has extra rugged lugs for digging into mud and muck, and the upper is a quick-drying fabric that wont hang on to sweat or stream water. Thats great news for anyone who wants a minimal shoe that doesnt lack technical features that can tackle a variety of rugged terrain, from desert sand to marshy bogs. The Primus Trail SG is also a feel-good shoe in more ways than one: its rubber comes from recycled tires, and the whole shoe is completely vegan.
Buy Now: $150

If the campground is your home base for trail running, climbing, fishing, boating, hiking, and more, then you require the gear and nutrients to pursue your active adventures. Maybe youll lay around in a hammock tomorrow, but today youre ready to GO. This active camping gear list provides ways to add even more adventure to your next camping:
Gregory Sula and Salvo Collection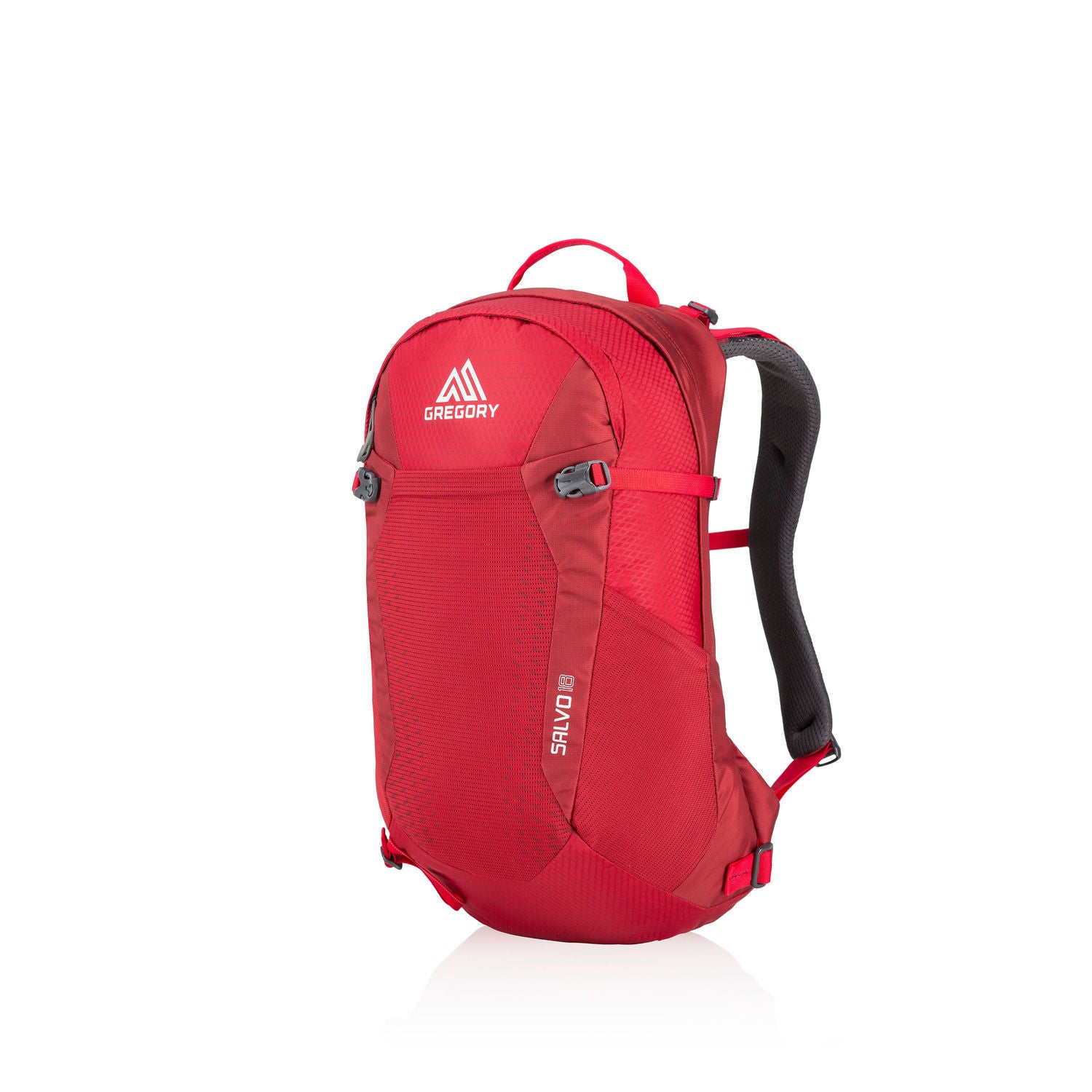 Hit the trail with confidence with the all new Salvo and Sula collection from Gregory Packs. As an industry leader in long-distance backpacks, we trust Gregory for their expertise and innovation. The new collection boasts all the features and organization you look for in storage for an active day, without extra weight.
Stay balanced and comfortable on the trail with the low-profile and full ventilated design. We like the 18 L as a compact yet versatile option that will carry your water, energy food, spare layers, and some extra equipment, depending on your activity of choice.
Buy Now
---
Oru Kayak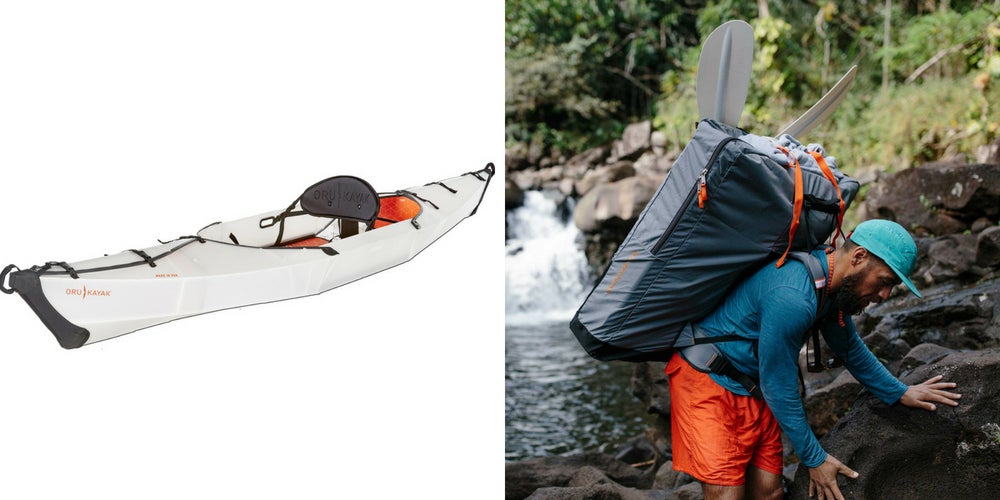 If you love a good hike and paddle this sweet new foldable kayak should be at the top of your cmaping gear list!This collapsible boat only takes three minutes to assemble, and you can carry it on your back! Its 12 feet long and features an open cockpit, making it easy to get in and out. The Oru Kayak makes the question of whether or not to bring the boat a simple one: Yes.
Buy Now: $1299
---
Gu Stroop Waffle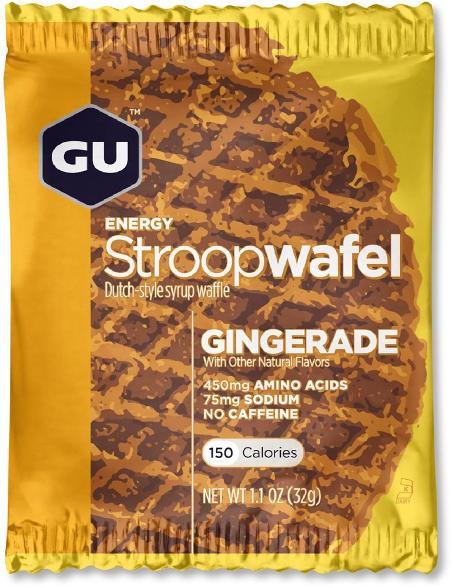 Campers, hikers, runners, and pretty much everyone who tries these Stroop Waffles from Gu seems to love them. One of the many snacks we will be adding to our hiking and camping gear list this summer, these sweet treats are packed with the amino acids, electrolytes, and carbohydrates you need to keep going on big adventures. It even comes in a smores flavor!
Buy Now: $23
---
AftershokzTrekz Titanium Bundle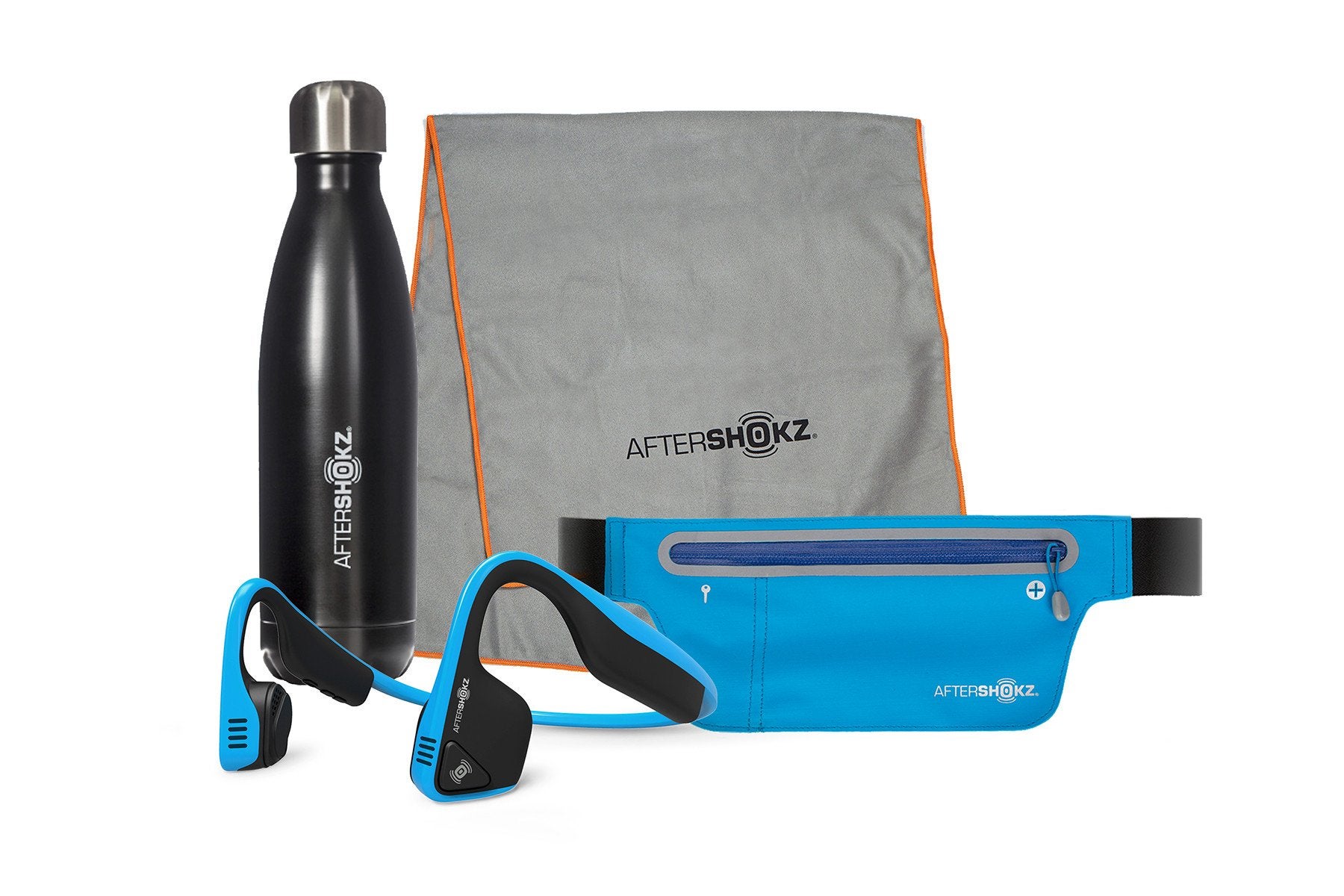 This four-in-one bundle from Aftershokz might be just the motivation you need to venture off for a hike or a trail run. The unique bone conduction design solves the problem ofhow to wear headphoneswhen youre active and need to stay alert. In addition to the Trekz Titanium bone conduction headphones, this bundle includes a reflective sport belt, stainless steel water bottle, and a microfiber towel. Since the headphones sit outside of your ears, youll be able to hear others on the trail or around the campfire.
Buy Now: $170
---
Body Glove Aeon Water Shoes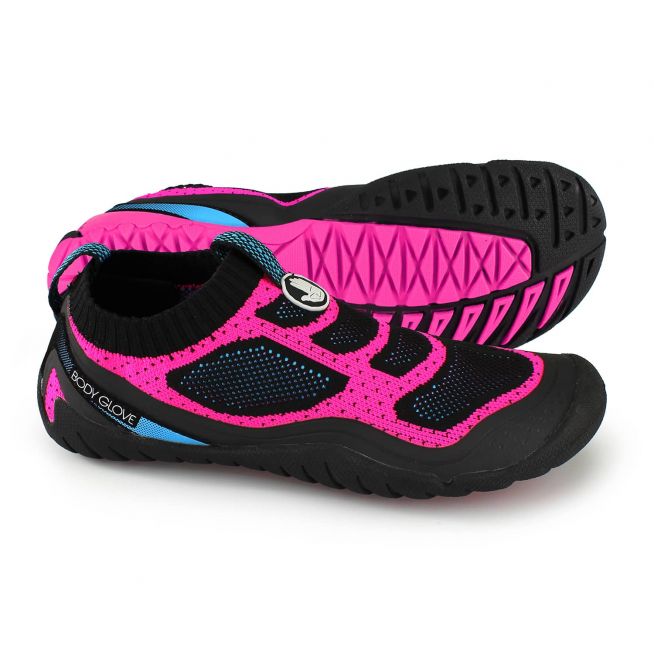 Some of the best campsites are located near some body of water. Whether its camping on the beach, by a river, or at the edge of a lake, theres nothing like waking up to the sound of water lapping a shore. But the water is even more fun when you can get in it.
Body Gloves AEON water shoes are lightweight, easy to slip on and off, and have an ultra grip rubber sole so you wont slip while creeking. These shoes also have a great drainage system, so you can wear them in the water and around the campground.
Buy Now: $50
---
OOFOS OOriginal Sandal
Sometimes you just really dont want to plunge your feet back into your hiking boots to walk up to the campground restroom or pick your way from the tent to the campfire. Thats when the OOriginal Sandal by OOFOS comes in handy its a slip-on like your favorite dime store flip flops but theyre not at all like your dime store flip flops, because sport slides provide serious comfort and support.
The Ooriginal Sandals by OOFOS were designed to help you recover from tough workouts so you can get your boots back on the next day. Give your feet a break by adding these slides to you camping gear list.
Buy Now: $50
---
Toad & Co Debug Trail Tight
They call them the pocket knife of tights, and that sounds about right. These tights from Toad & Co actually repel bugs, along with wicking sweat, protecting you from the sun, and even stashing some items in pockets. Those are some seriously hard working tights for your seriously hard work and fun outdoors. If you are looking for a new pair of tights for your summer hiking, make sure to add these multipurpose tights to your camping gear list.
Buy Now: $89
The post The Best Camping Gear of Summer 2018 appeared first on The Dyrt Magazine.